Skeletons show Chiayi man enjoyed betel nut, squatting 2,500 years ago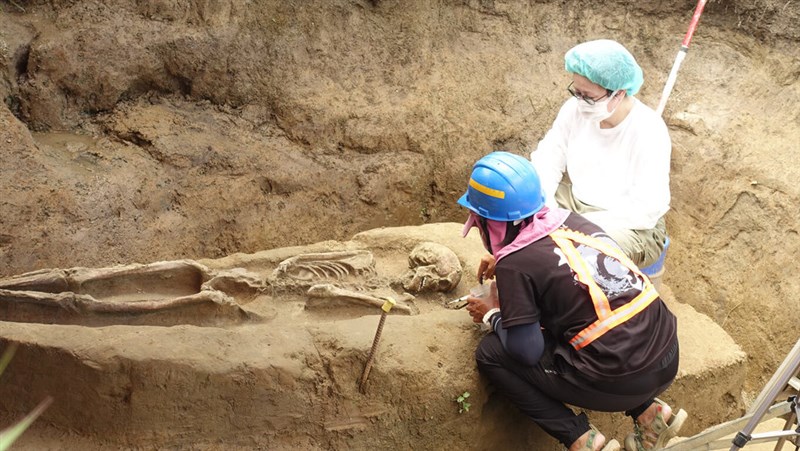 Taipei, April 14 (CNA) Archeologists have unearthed human remains belonging to the oldest-known residents of Chiayi, with analysis showing that squatting and chewing betel nut were common among the area's people 2,500 years ago.
The Tainan Branch of the National Museum of Prehistory said it was able to confirm that two out of 13 skeletons discovered during work on the Chiayi railway elevation project were around 2,500 to 2,700 years old.
The two skeletons fully examined so far are believed to belong to a 35-year-old man and a 20-year-old of unknown gender, according to the museum.
Squatting facets were found on the male skeleton's tibia, indicating that Chiayi's earliest residents habitually squatted, the museum said.
Meanwhile, a tooth belonging to the other skeleton was stained a brownish-red color, which the museum said was thought to have been caused by chewing betel nut.
However, the museum said it had had difficulty establishing whether the remains were biologically related, as the skull of the male skeleton was not well preserved.
Lin Chao-chi (林朝基), head of the Chiayi Cultural Affairs Bureau's cultural heritage section, told CNA on Tuesday that the 13 skeletons were discovered to the south of Jiabei Station.