Honduran students in Taiwan worry about future amid diplomatic shift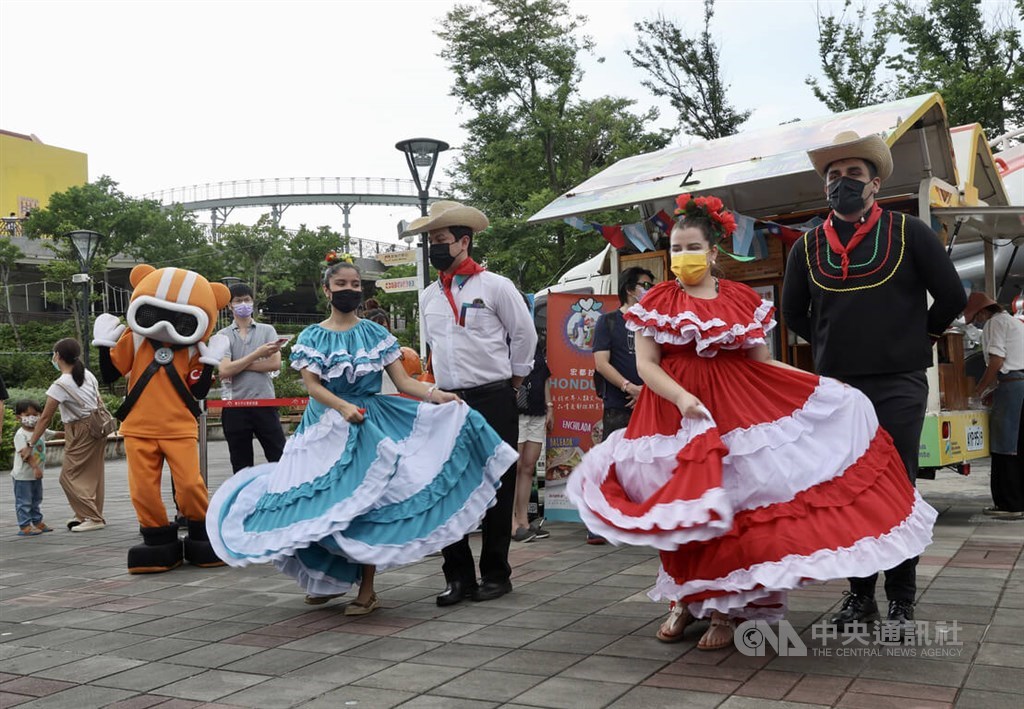 Taipei, March 15 (CNA) Honduran students in Taiwan have expressed concern about their future in the country after Honduran President Xiomara Castro tweeted Tuesday that Tegucigalpa plans to pursue official diplomatic relations with China.
Fernando Ramos, a Honduran journalist based in Taiwan who also serves as an adviser to the Honduran Association in Taiwan told CNA Wednesday that many of students from his home country he talked to "freaked out" after hearing the news.
He was referring to a tweet by President Castro early Wednesday morning (Taiwan time) expressing her desire to seek formal relations with China, a position she also took during her presidential campaign but appeared to have backed away from after taking power in January 2022.
"I have instructed Chancellor Eduardo Reina to manage the opening of official relations with the People's Republic of China (PRC) as a sign of my determination to comply with the government plan and expand the borders freely in concert with the nations of the world," she wrote.
Reina is Honduras' foreign minister, a position colloquially called "chancellor" in some Spanish-speaking countries.
However, Castro did not specify if her country would end its longstanding diplomatic relations with the Republic of China (ROC, Taiwan's official name), before securing ties with the PRC.
Beijing sees Taiwan as part of China, even though the PRC has never had jurisdiction over Taiwan since it was established in 1949, and requires ROC allies to sever ties with the ROC before establishing relations with Beijing.
If the ROC and Honduras end official relations, established in 1941 when the ROC was still based in Mainland China and Taiwan was part of Japan, the people most directly impacted will be Honduran students currently studying in Taiwan.
According to the Ministry of Education, a total of 359 Honduran students are currently studying at universities in Taiwan. Among them, 104 are on Taiwan government scholarships.
During similar diplomatic splits in recent years, scholarships for students from countries that broke ties with Taiwan were withdrawn, leaving each university to decide whether to provide scholarships of its own.
This means that some of the students might be unable to finish their studies in Taiwan due to a lack of funding.
Ramos told CNA that most of the students he talked to after learning about the possible diplomatic switch said they would love to stay in Taiwan even if their country ultimately does change allegiance to Beijing.
But since no final decision has been made yet, "they actually don't know what to do."
"They have asked me for guidance if the worse actually happens," he added.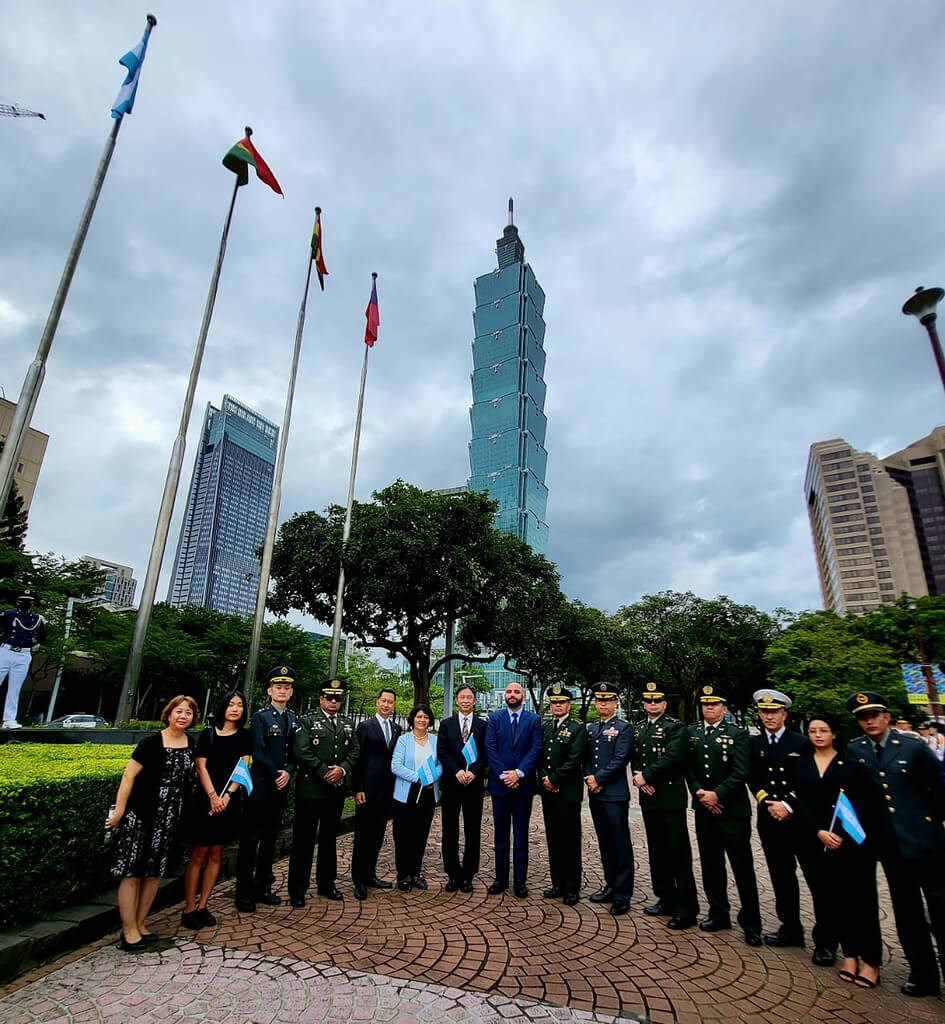 One Honduran student CNA talked to said this is the "worst case scenario."
"This is worst because nothing actually happens. If they actually announced they are cutting ties, we could at least make plans accordingly," the junior year student at a Taipei university said on condition of anonymity.
"Right now we are just left hanging," she said.
However, she went on, the announcement by the Honduran president was not a total surprise as Castro previously said she intended to recognize Beijing.
But it has been a year since she assumed office and the unnamed student said she and most Hondurans in Taiwan thought bilateral ties had stabilized.
Yet this morning her family and friends sent her a bunch of messages after the Honduran president's tweet.
The student said she went to class early Wednesday but could not concentrate on her lessons.
"How long will this uncertainty last? We don't really know what to do?" she said.
Another freshman student from Honduras who is in Taiwan to study diplomacy and international affairs told CNA that after learning the news, she was told "do not panic yet because it is is not official."
However, she and many Honduran know it is very likely that official relations between the countries will end.
In similar cases when other countries cut ties with Taiwan, Beijing has offered foreign students studying in Taiwan the chance to continue their studies in China.
However, the student who prefers to remain anonymous said she would never study international affairs or diplomacy in China because she came to Taiwan out of an admiration for its political system and democracy.
She originally hoped that she could learn related knowledge and take that back to Honduras to make her country a better place and strengthen bilateral ties.
Now her dream might be over before they even begin if her home country does cut ties with Taiwan, she said.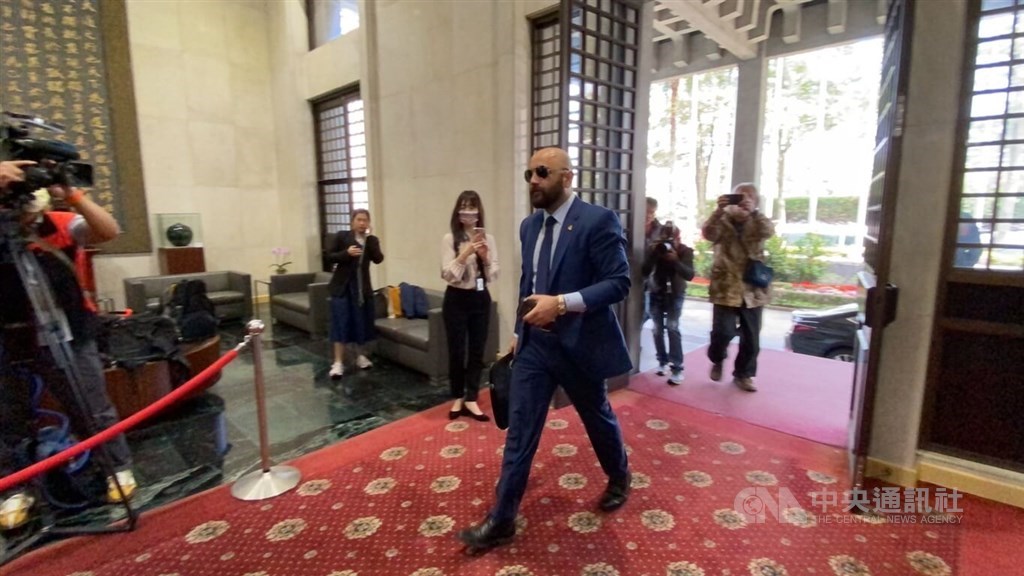 In response to the Honduran leader's tweet, however, Taiwan's government said in an early Wednesday statement that it would not consider ending diplomatic relations with Honduras before the Central American country officially announces a diplomatic switch.
It did say that Taiwan's government expressed grave concern to Tegucigalpa over the tweet, and will continue to engage in talks with its ally, stressing that Taipei is a genuine friend and partner that has provided assistance to Honduras for decades.
If Honduras ends official diplomatic relations with the ROC, Taipei will be left with 13 diplomatic allies worldwide.
Honduras would also become the ninth diplomatic ally, and fifth in Latin America Taipei has lost to Beijing since President Tsai Ing-wen (蔡英文) took office in May 2016 due to deteriorating relations with China.
Related News
March 16: Taiwan will do utmost to preserve Honduras ties: MOFA
March 16: U.S. claims China makes false promises as Honduras plans diplomatic switch
March 15: Taiwan voices 'grave concern' over potential split with Honduras