Match made in heaven: central Taiwan temples hold wedding for their gods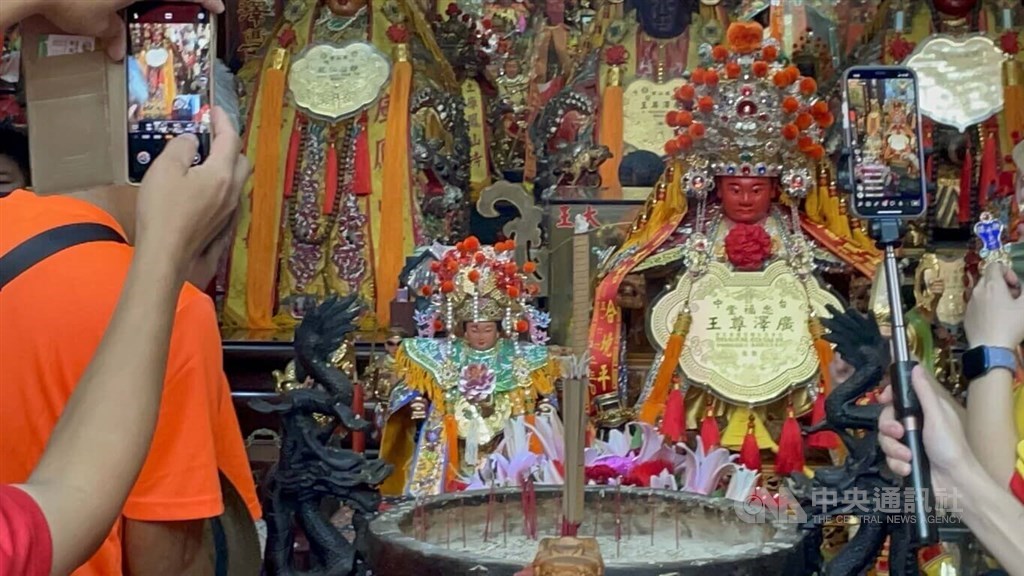 Taipei, Dec. 4 (CNA) Temples in Taichung City and Yunlin County in central Taiwan held a wedding for two of their gods on Sunday in an event that drew over 500 guests and provided 1,200 kilograms of "wedding rice" to a local food bank.
The ceremony was held as part of a trip by the "groom," Guang Ze Zun Wang (廣澤尊王) of Taichung's Chungfutang Temple (台中市忠福堂), to Fengshan Temple in Yunlin's Tuku Township (雲林縣土庫鎮鳳山寺) to pick up his "bride" Miao Ying Xian Fei (妙應仙妃).
While the two deities are seen as a couple in traditional folk beliefs, the idea to organize a wedding in this instance came after another god at Chungfutang Temple, Hu Yeh (虎爺), spent time at Fengshan Temple as a guest, Chungfutang Temple CEO Fang An-ming (方銨茗) told local media.
After using jiaobei, or moon blocks, to consult with the deities on the matter, a formal marriage proposal was made in October and the wedding was held on Sunday, Fang said.
To show its sincerity, Chungfutang Temple organized a traditional wedding procession in Tuku Township, which included porters carrying a traditional dowry to the "bride's" temple, two pigs to symbolize marital harmony and wealth, and a donation of 2,000 Taiwanese catties (1,200 kg) of rice to a community food bank.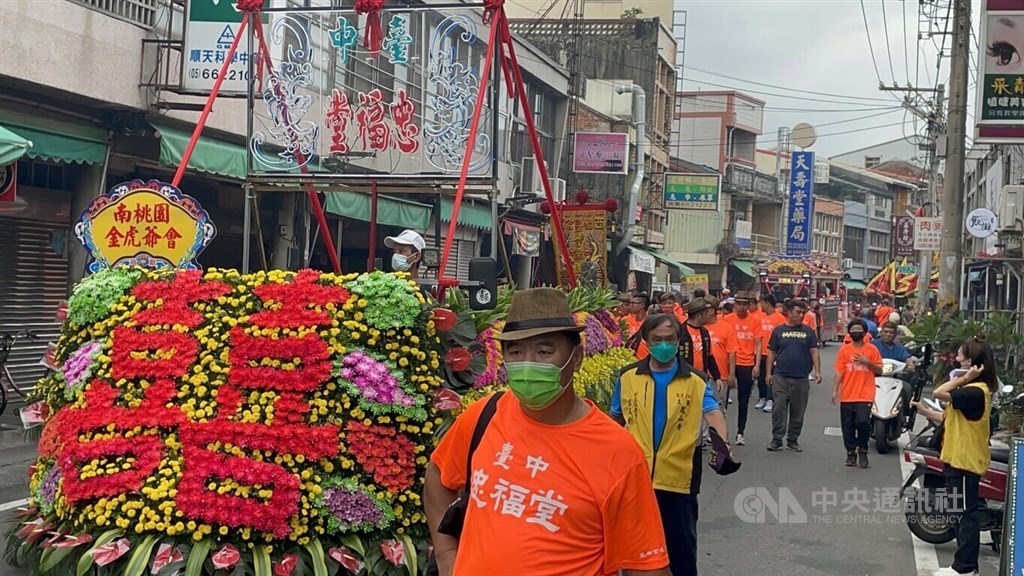 Fengshan Temple Chairman Kuo Chien-tai (郭建太) said that despite the folk connection between the two gods, tradition dictated that the temples hold a wedding before sending the idol of Miao Ying Xian Fei to Taichung.
Huang Shu-ting (黃淑晴), who served as the matchmaker, said it was the first time in her 40-year career she had been asked to set up two gods.
As a result, she had to consult with folk religion experts to make sure she was doing everything according to custom, she said.
The idol's departure will not affect the operations of Fengshan Temple, which is also primarily devoted to the worship of Guang Ze Zun Wang.