FEATURE
/
Practice, resilience helped Liya Chu win MasterChef Junior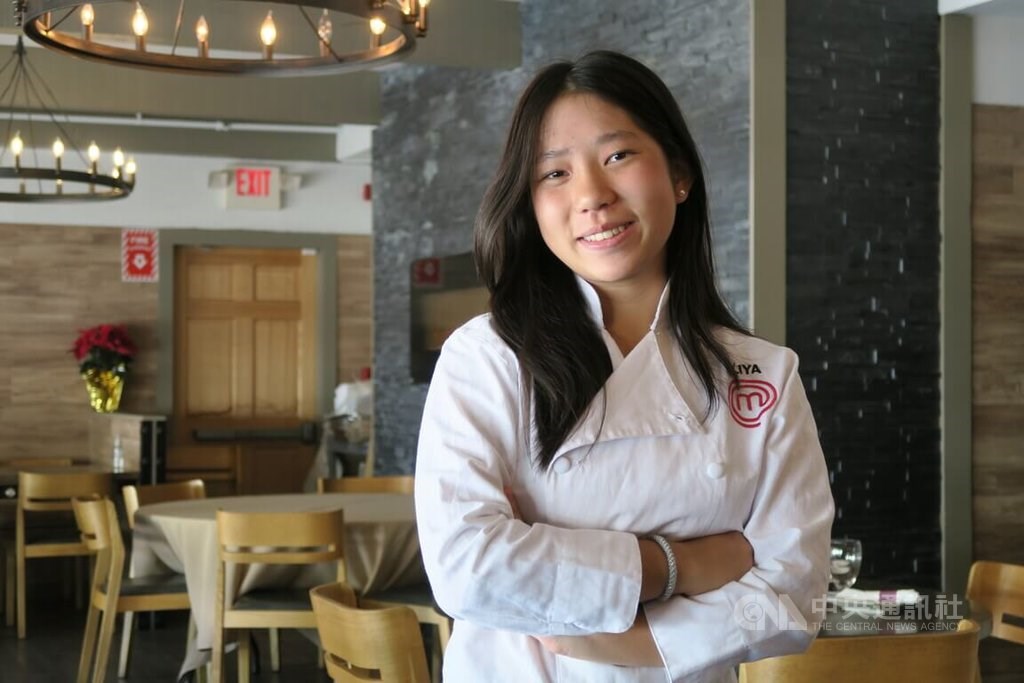 Taipei, June 30 (CNA) On June 23, Liya Chu (朱如茵) was announced as the first Taiwanese-American champion of the popular U.S. culinary TV show MasterChef Junior, putting her ahead of other Taiwanese-Americans such as Jason Wang (王凱傑), Lynn Chyi, Felix Fang, and Fred Chang who competed in the adult version of the show.
However, 13-year-old Chu actually had to keep her new title as the show's season 8 winner under wraps for three years before being able to reveal her accolade to friends and family.
While reality TV shows generally take around a year between filming and airing, Chu's season was plagued with delays due to the ongoing COVID-19 pandemic.
All 16 of her fellow competitors and their parents were asked to sign NDAs during the show's recording in 2019. Subsequently, post-production was put on hold for a long time due to the pandemic, at one point causing Chu to question whether her show would air at all.
With the rules of her NDA no longer barring her from telling her story, the young MasterChef and her parents recently spoke with CNA about her road to culinary mastery.
Now that her achievement has finally been revealed, Chu said she was ecstatic to be finally able to tell her friends and family and show off her MasterChef Junior uniform.
"My friends started screaming and came to give me hugs. I've been wanting to tell my friends since three years ago because this (experience) was so important to me. It was something unique, but I couldn't tell anyone. But now I can happily share it with them and tell them how happy I am."
The daughter of two New York-based Taiwanese restaurateurs Auston Chu (朱家宏) and Iwen Chen (陳詩涵), Chu said that her first foray into the culinary arts began when she helped out at her parents' eateries as early as the age of 5.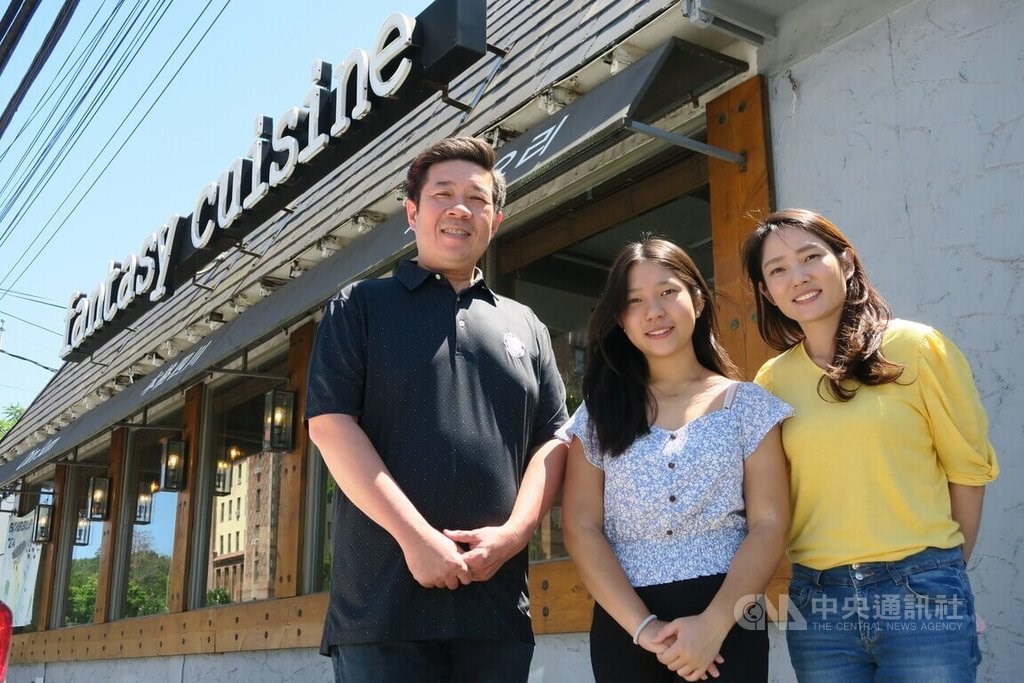 She said that after realizing that she could actually work in the kitchen alongside her father at the age of 9, she then entertained the possibility of entering the junior competition of MasterChef.
Chu's mother added that she and her husband both finally decided to let Chu enter the show to forge her resilience and experience the reality of cooking under pressure after hearing the young Chu say that she could do better than a classmate who was a participant in the show's seventh season.
To the pair's surprise, not only did the then 10-year-old Chu become one of the official 16 contestants, she also won the entire season, demonstrating patience and maturity along the way that are not very common for someone her age.
"I got that from my father," she said. "When I was younger, I wanted to make what he made, but then realized I wasn't able to because he has been cooking for a long time. So now, I don't aim for perfection. No one can cook well right away; it takes practice over and over again to get better."
Chu's new motto towards her culinary philosophy is one that echoed throughout the show. On numerous occasions, Chu can be heard saying that to herself, her fellow castmates and also as a lesson to viewers and her fans who tuned in weekly to see the series' 16 young prodigies battle it out in front of famous culinary judges Gordon Ramsay, Daphne Oz, and Aarón Sanchez.
A Taiwanese fine-dining connection
While she was able to get to know chefs of the caliber as Ramsay, who Chu got to dine with as a part of her win, the young MasterChef said that the chef whose food she most looks forward to savoring is Taiwanese celebrity chef André Chiang (江振誠).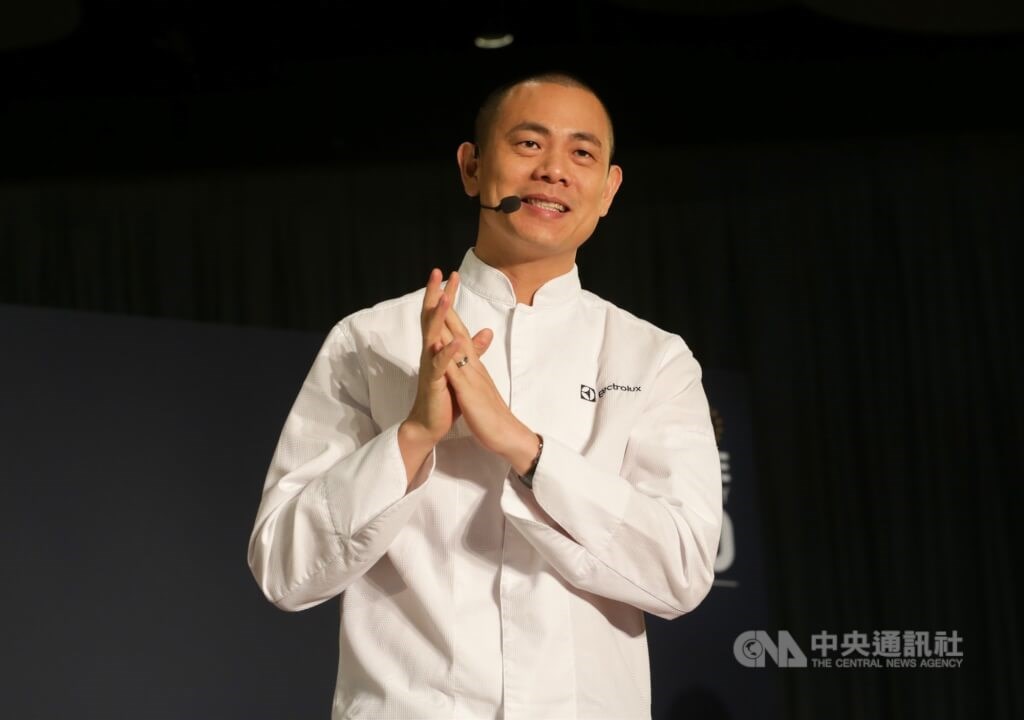 "The way he cooks is unlike other chefs I've observed," Chu said of Chiang. "It is more like creating works of art than cooking."
Upon hearing that he is a role model for the young MasterChef, Chiang said that he was honored to receive such praise from Chu, stating that he looks forward to meeting her over a video chat and that he was extending an invitation to her entire family to his flagship Taipei restaurant RAW.
"Congratulations," Chiang asked CNA to tell Chu, "You were great."
"I am so happy!" Chu said in response to Chiang's message. "I am grateful that he invited me to his restaurant. I would really like to return to Taiwan now when I can find the time!"
Chu and Chiang could have had the opportunity years ago to meet in person had it not been for the ongoing pandemic.
The Chu family revealed that in the past, before the pandemic began, the entire family would regularly return to Taiwan to visit relatives and friends. However, with the delay of the show and Chu about to start high school soon, the family's matriarch said that the family would most likely return to Taiwan as early as 2023.
Iwen Chen also recalled the nine weeks she spent with her daughter in L.A. for the filming of the show three years ago, saying that she was extremely proud of her daughter and her persistent efforts to achieve perfection.
Regarding the future of the young high school-bound chef, Chu's parents said they would not be pushing her to pursue culinary school or pressure her to be their successor at their eateries, but instead would like her to find a passion she could dedicate her life to.
Auston Chu said that watching his daughter's maturity both live and onscreen proved that she could accomplish whatever she sets her mind to.
"I believe in one thing," Auston Chu said, "That she will do great in anything she wants to do when she grows up. She was able to maturely express her culinary philosophy in that kind of environment (MasterChef Junior) and hold her own against the show's judges, and that I think was no simple task."
US MasterChef Junior Season 8 winner Liya Chu (朱如茵) and her parents Auston Chu (朱家宏) and Iwen Chen (陳詩涵).
View All