Book exhibition to be held as scheduled despite COVID-19 concerns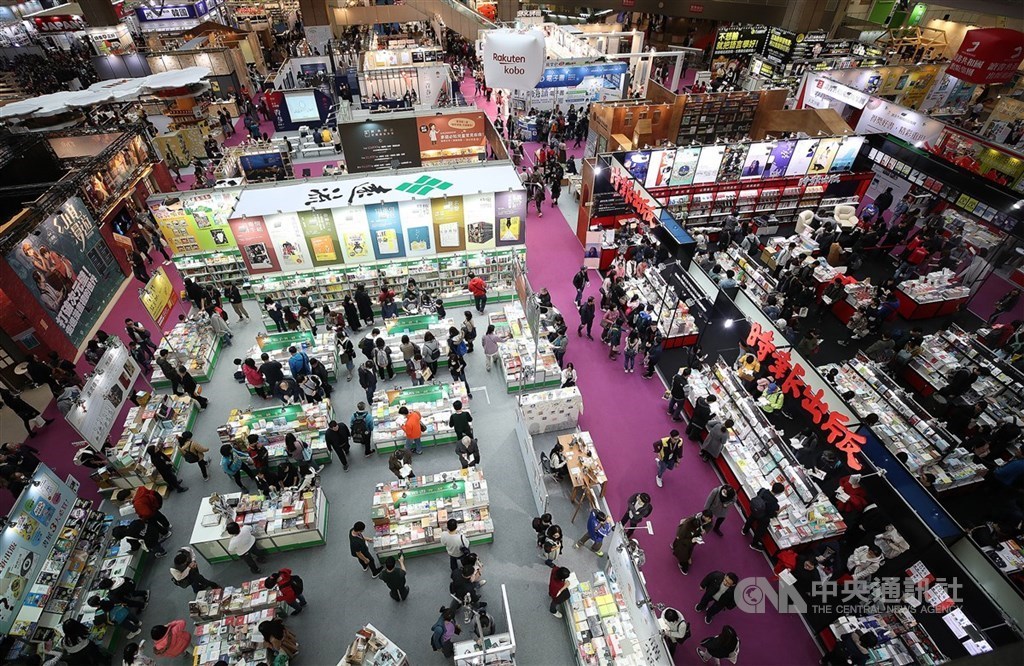 Taipei, May 13 (CNA) The 2022 Taipei International Book Exhibition (TIBE) will be held from June 2-7 as scheduled despite concerns surrounding the COVID-19, the Ministry of Culture announced Friday.
After two years in which in-person events were suspended due to the pandemic, the TIBE will take place as normal at the Taipei World Trade Center, Culture Minister Lee Yung-te (李永得), told reporters on the sidelines of a press event Friday.
Lee explained that a "consensus" had been reached among the ministry, event organizers, and publishers to go ahead with the event.
"We respect concerns from the publishers, and they can decide to participate or not," Lee said.
However, according to the ministry's survey on May 11 for local publishers about whether to hold the exhibition, 154 out of the 248 publishers who have signed up for the TIBE said they opposed holding an in-person event.
Fifty-seven of the respondents said they supported holding the exhibition, five said they respected the ministry's decision, while 32 did not answer, ministry officials said.
On the other hand, the 31 foreign units registered for the TIBE have expressed strong hopes that the exhibition could be held as scheduled, Deputy Minister of Culture Lee Ching-hwi (李靜慧) said at a press conference Friday.
Lee Ching-hwi said that after discussions with local publishers opposing the 2022 TIBE, many relented and said they were willing to join in the fair as long as there was enough protection.
To this end, the TIBE will adopt enhanced disinfection measures and have rapid tests ready, the ministry said, and event visitors will be required to wear masks and offered gloves if they wish to wear them.
Registered publishers who wish to withdraw can also take back 70 percent of their booth fee if they reply to the organizers by 6 p.m. on May 17, ministry officials said.
Launched in 1987, TIBE is one of the largest international book fairs in Asia and attracted about 580,000 visitors in 2019. The physical event was canceled in 2020 and 2021 and held entirely in a virtual format in those two years due to COVID-19 concerns.