Taiwan-made animated short film wins Grand Prix at Animafest Zagreb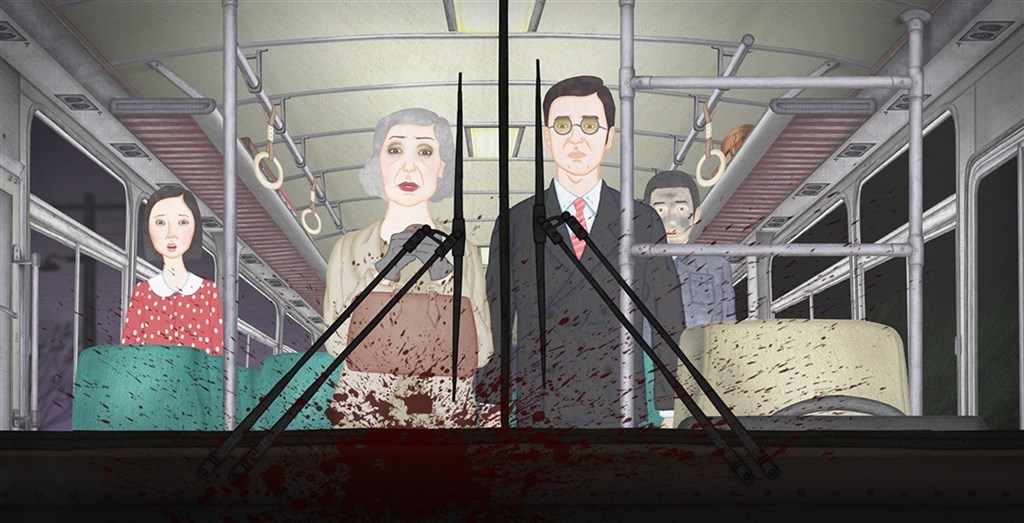 Taipei, June 13 (CNA) Taiwanese director Joe Hsieh's (謝文明) animated film "Night Bus" won the Grand Competition of short films at Animafest Zagreb in Croatia Saturday, local time.
Winning the Grand Prix is a moving moment like witnessing a miracle, Hsieh told CNA in an interview, adding that it was a pity he could not attend the animated film festival and interact with the audience in person because of the COVID-19 pandemic.
Hsieh said he thinks his works stand out because of their insane, dark and even bloody elements, which are unusual in the East.
"Maybe because I grew up in the East, I have a different way of telling stories and a different style in creating animation," he said. "My works are always about love, hatred and revenge among people in the East."
The 20-minute "Night Bus" tells the story of a necklace being stolen on a bus ride along the coast and a subsequent fatal accident.
From the Taipei Golden Horse Film Festival's YouTube channel
Hsieh said he restarted making the short film after working with Hong Kong director Yonfan (楊凡), because the experience taught him the importance of detail.
"Like how long a teardrop should fall from an eye, or the emotions that can be shown through eye movements. These subtle acts make characters more real and take the work to a higher level," he said.
He also highlighted the use of both Mandarin and Hoklo in the film, which reflects real life in Taiwan, adding that the Taiwanese dialect adds emotions and charm to the animation.
"Night Bus" won a Golden Horse Award in 2020, and a Special Jury Mention at the Clermont-Ferrand International Short Film Festival in France in February.
As Animafest Zagreb is on the list of qualifying festivals for the Oscars, Hsieh's latest win gives him a chance to compete at next year's Academy Awards.