Taiwan sculptor's work to debut in London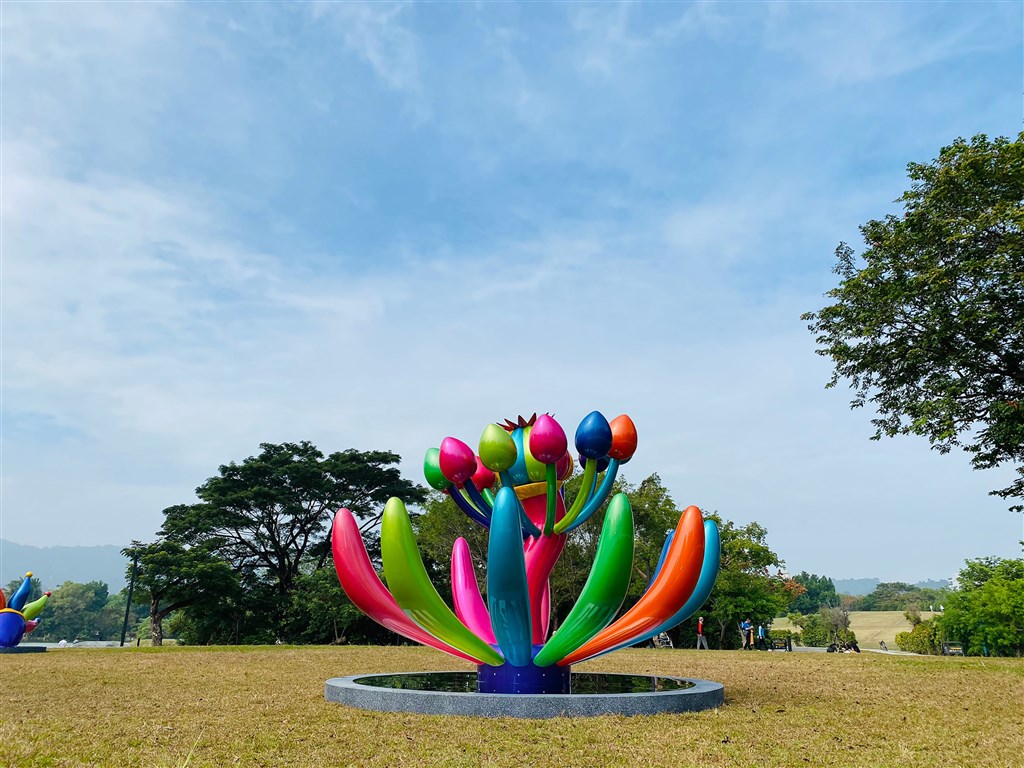 London, May 9 (CNA) A work of Taiwanese sculptor Jun T. Lai (賴純純) will be displayed at the upcoming Sculpture in the City in London, the United Kingdom, making her the first Taiwanese sculptor whose work will be displayed at the annual show, according to event organizers.
Lai's "Bloom Paradise," a 2019 piece that symbolizes hope, is aimed at bringing "positivity amidst the ongoing pandemic," according to the introduction of the art work prepared by the City of London in a news release concerning its annual program of public artworks.
"The work transforms the spirit and metaphor of a lotus into a three-dimensional sculpture, composed of the 'Flower of Hope,' the 'Flower of the Sky,' and the "Flower of Life,'" it said.
The work will be displayed at Fenchurch Street Station Plaza starting June 15 for a year, it added.
Lai's work is one of the 18 artworks that will form this year's exhibition, marking the 10th edition of the annual event that provides a free, outdoor exhibition for audiences to experience contemporary art and to engage with their immediate environment, according to the City of London.
Since its inauguration in 2011, the exhibition has showcased 130 artworks from 113 artists. It has also worked with the City of London Corporation, in partnership with 11 local business partners, to bring these works to the skyscrapers and historic spaces of the City of London's insurance district, it said.
A number of famous artists from Asia, namely Ai Weiwei of China, Yayoi Kusama of Japan and Do Ho Suh of South Korea have had their works displayed in the annual exhibition.