Crowd funding-backed documentary on Taiwan-themed symphony premieres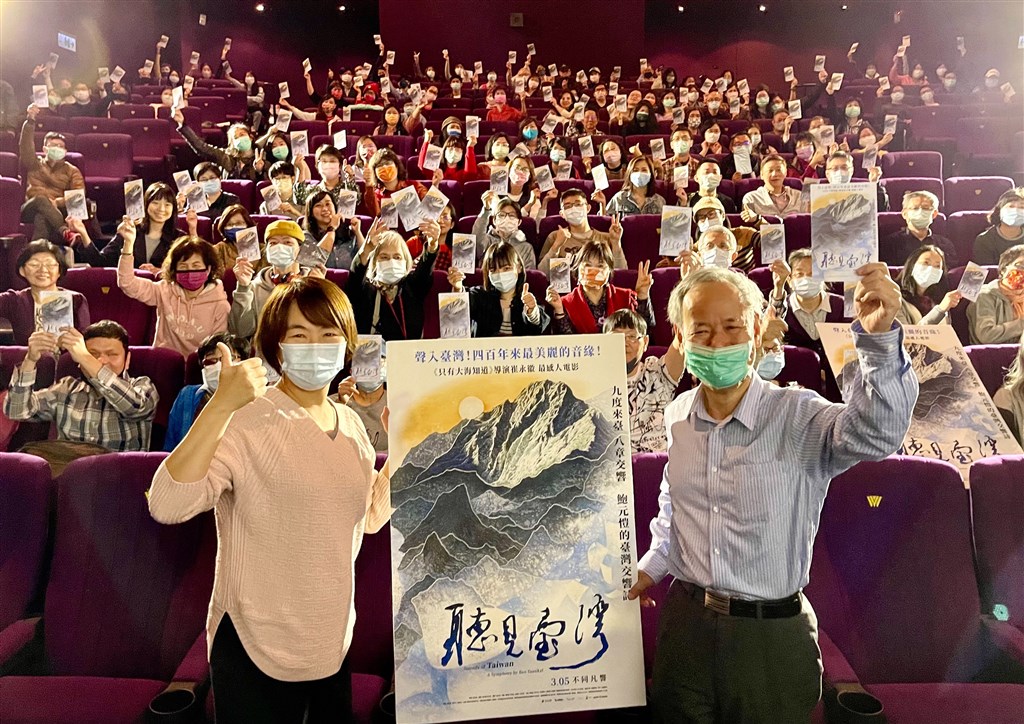 Taipei, Feb. 21 (CNA) "Sounds of Taiwan -- A Symphony by Bao Yuankai (鮑元愷)," a documentary tracing the creation of a symphony piece built on a collection of local sounds, premiered in Taipei on Sunday, following a successful crowd funding project for the film's commercial run.
According to the documentary's director, Heather Tsui (崔永徽), she began filming after meeting Bao in 2013 and getting to know his symphony piece "Sketches of Taiwan," which was first performed by the Taipei Philharmonic Symphony Orchestra in 2000.
Since then, Tsui and Bao have gone to locations across Taiwan that inspired the Chinese composer's eight-movement piece, including Lukang in the central county of Changhua, and eastern Taiwan, where the musician learned about Indigenous music.
The documentary was also partly shot in China to tell the story of Bao, who came to Taiwan as a guest professor teaching at Nanhua University in the 1990s, when he began composing the piece.
To put the film on the big screen, RichLand Production Co., which was co-founded by Tsui, launched a crowd funding project in October, seeking to secure NT$750,000 (US$26,849) for a commercial run.
The target was met in mid-January and the amount of money raised was close to NT$830,000 as of Sunday.
Apart from people who donated to the crowd funding project, Tsui invited 15 visually impaired people to attend Sunday's premiere, after arranging with the National Taiwan Library, which initially asked about buying tickets for the film.
Before the documentary film hits local cinemas on March 5, two more screenings -- one in Taichung, the other in Kaohsiung -- will be given, according to the production company.
The Taipei Chinese Orchestra plays the first movement of the symphony, which is titled "Sunrise on Mt. Jade (Yushan)."