KMT vice chair to lead delegation to Straits Forum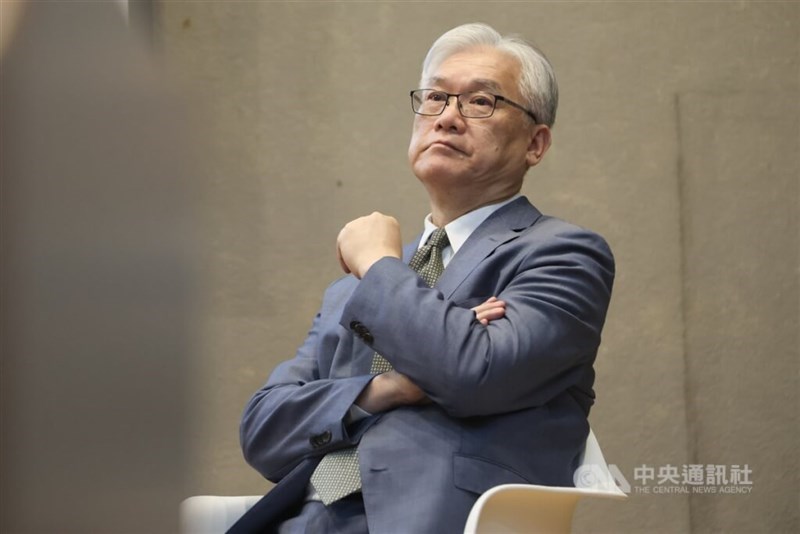 Taipei, June 10 (CNA) Andrew Hsia (夏立言), vice chairman of the opposition Kuomintang (KMT), will lead a delegation to the Straits Forum scheduled to open in Fujian, China on June 16, the party announced Saturday.
Speaking with reporters, Lin Kuan-yu (林寬裕), head of the KMT's Culture and Communications Committee, confirmed Hsia's attendance at the upcoming Straits Forum, saying the visit will follow all Taiwanese regulations governing people on both sides of the Taiwan Strait.
The Straits Forum, an annual conference between China and Taiwan, started in 2009 with the aim of promoting grassroots interaction, economic and trade exchanges and cultural integration.
Hsia also attended the 2022 meeting, but in a virtual capacity because of the COVID-19 pandemic.
Lin said the KMT will participate in the forum in its capacity as a political party and a private organization, to conduct exchanges between Taiwan and China in a bid to benefit people on both sides and help pursue peace.
During the trip, Lin said, Hsia will meet with Taiwanese people currently living in China, including students and investors, and relay any opinions and concerns to relevant Chinese agencies.
Hsia will depart for China on June 16 and return to Taiwan on June 19 with his delegation, which will include representatives from the party's China affairs division, think tanks and grassroots and youth divisions, according to the KMT.
The China Daily, a mouthpiece of the Beijing government, reported on May 31 that the forum, co-hosted by 84 institutions from China and Taiwan, will offer more than 1,200 jobs and 1,000 internship and training opportunities to young people from Taiwan.
On Friday, Taiwan's Mainland Affairs Council (MAC), the main government agency that handles cross-strait affairs, said in a statement that while the government encourages exchanges between people in Taiwan and China in an appropriate and orderly manner, it opposes any political maneuvers and united front propaganda from China.
The MAC said the Straits Forum is a united front platform that China is using to pursue its goal of spreading anti-Taiwan independence sentiment and facilitating unification, and reiterated the government's stance not to allow Taiwan to jointly hold the forum and not to allow China to extend the forum's activities to Taiwan.
In addition, the MAC said the government has prohibited central government officials from participating in the Straits Forum, and would not be happy if local governments were to send anybody to the conference.
Taiwanese people are also not allowed to join any "democratic negotiations" with China or participate in any "one country, two systems" activities, because it could damage Taiwan's national security, the MAC added.
The "one county, two systems" principle is a constitutional principle proposed by the People's Republic of China which underpins the governance of its special administrative regions of Hong Kong and Macau.
Chinese President Xi Jinping (習近平) has argued that the "one country, two systems" formula could be applied to Taiwan. However, most people on the island would prefer the current "status quo" to continue indefinitely.
The MAC urged Taiwanese people to keep alert over their own safety when they visit China following the introduction of the revised Counter-Espionage Law in April that means foreign visitors, including Taiwanese, could be arrested under the banner of protecting national security.
The MAC also called for people in Taiwan to keep a close eye on China's strategies that aim to polarize and infiltrate Taiwan, to help protect Taiwan's sovereignty and the values of freedom and democracy.