NTU student detained at Tiananmen vigil released on bail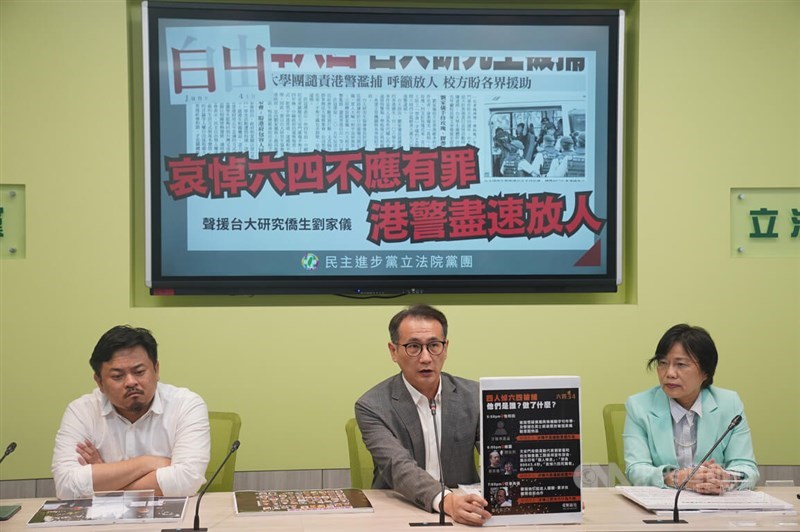 Taipei, June 5 (CNA) A National Taiwan University (NTU) graduate student who was reportedly detained by police in Hong Kong Saturday during a vigil to commemorate the Tiananmen Square crackdown in Beijing in 1989 has been released on bail, the NTU Graduate Student Association said Monday.
Lau Ka-yee (劉家儀), a student from Hong Kong who studies at the university's Graduate Institute of Building and Planning but has been on an academic leave of absence since 2019, reported she was safe via a Facebook post Monday morning, according to Hsu Kuan-tze (許冠澤), head of the NTU Graduate Student Association, citing the Facebook information from Lau's friends.
In addition to expressing her gratitude to all those who expressed concern, Lau wrote on her Facebook page that she was detained in Hong Kong from Saturday to Sunday for alleged sedition and released on bail within 48 hours.
According to Lau's Facebook post, she completed a 24-hour fast to commemorate the victims of the Tiananmen crackdown and "is temporarily safe."
Lau was arrested at Victoria Park in Causeway Bay while wearing a t-shirt depicting a candle and the Chinese character for "truth" after declaring her intention to fast, according to reports by online media platform The Collective HK.
Lau once ran in Hong Kong's District Councils election and has long been concerned about Hong Kong issues. She previously completed her bachelor's degree in history at National Chung Hsing University in Taiwan, according to Hong Kong media reports.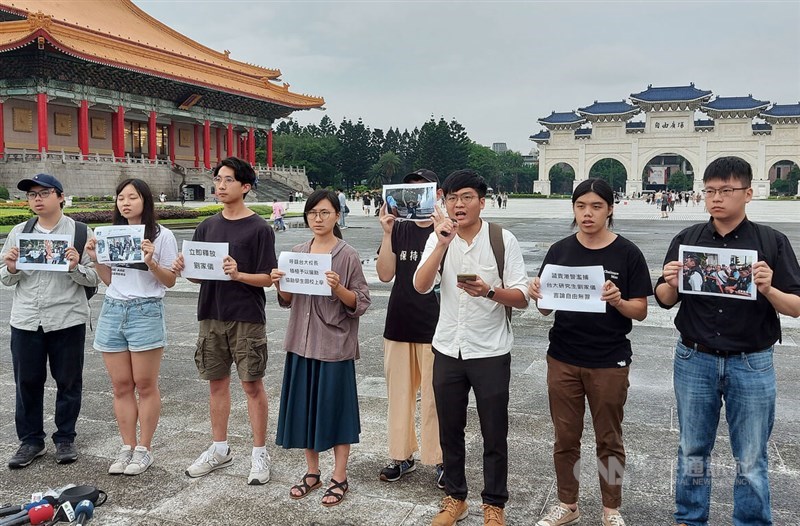 Commenting on Lau's arrest, the Mainland Affairs Council (MAC), Taiwan's top government agency handling China policy, called on the Hong Kong government in a statement issued Sunday to respect freedom of expression.
Taiwan's government is highly concerned about the arrest of students from Hong Kong studying in Taiwan for attending events marking the anniversary of the military suppression of the 1989 pro-democracy protests, the MAC said.
The MAC will work with the Ministry of Education and NTU to provide all necessary assistance to protect their rights and called on the Hong Kong authorities to allow students to return to Taiwan to continue their studies, it added.