Vigil held in Taipei to show support for COVID-19 lockdown protests in China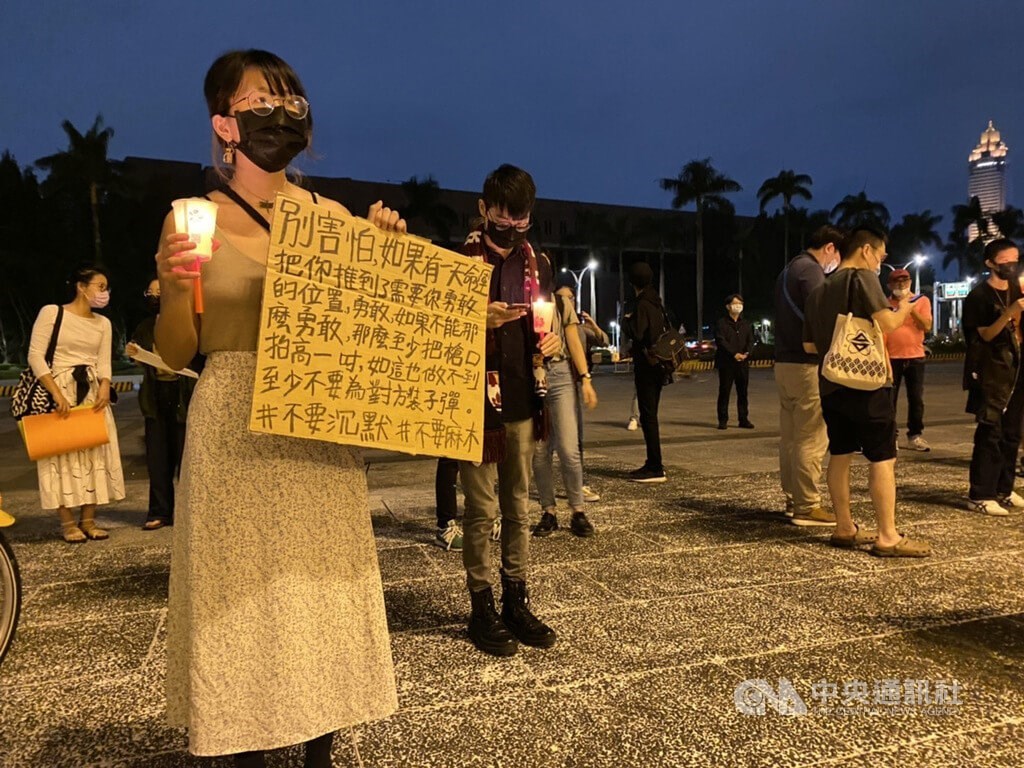 Taipei, Nov. 28 (CNA) A candlelight vigil was held Sunday night in Taipei to show support for protests that have erupted in China against the government's strict zero-tolerance COVID-19 policy after restrictions reportedly delayed rescue efforts in a deadly fire in Urumqi, Xinjiang, leading to 10 deaths.
Many people, including Taiwanese, Hong Kongers and mainland Chinese residents who have moved to Taiwan, gathered in Liberty Square in Taipei, holding candles and white sheets of paper against the backdrop of a large banner with a big Chinese character -- "Mourn" (悼). They also chanted "China needs freedom," "Give me liberty or give me death," "Rest in peace for the dead" and "Continue to fight."
They were mimicking student protesters at several universities in mainland China.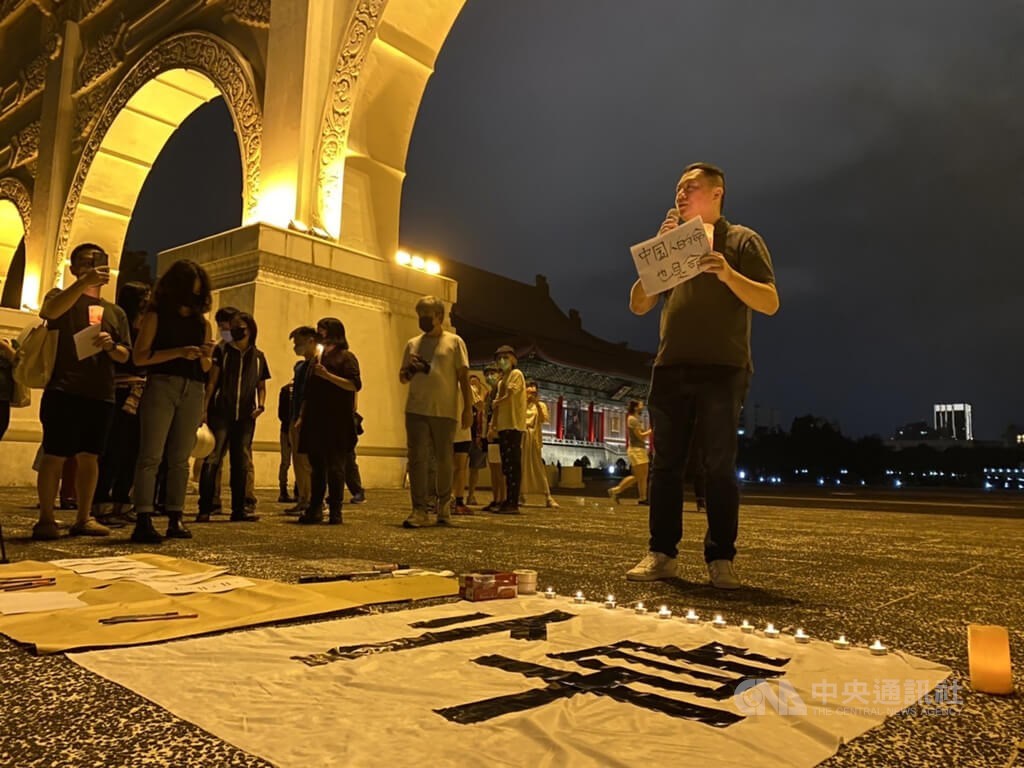 Chinese pro-democracy activists Wang Dan (王丹) and Zhou Fengsuo (周鋒鎖), who were in Taipei for a forum on Taiwan's local government elections over the weekend, also attended the vigil commemorating victims of the fire in Urumqi and other places due to China's stringent COVID-19 policy.
After the deadly fire at an apartment building in Urumqi on Nov. 24, protests spread from the ethnic minority Xinjiang region across China, including the capital Beijing, Shanghai as well as many university campuses, where protesters held white sheets of paper in protests and chanted "Step down, Xi Jinping! Step down, Communist Party."
International news media described the protests as unprecedented defiance by Chinese people to vent their anger against the government over the COVID-19 policy which has seen snap lockdown of buildings, neighborhoods or districts, even for a relatively small number of cases. Some of those lockdowned have also complained of insufficient food while others were beaten or arrested for leaving their homes.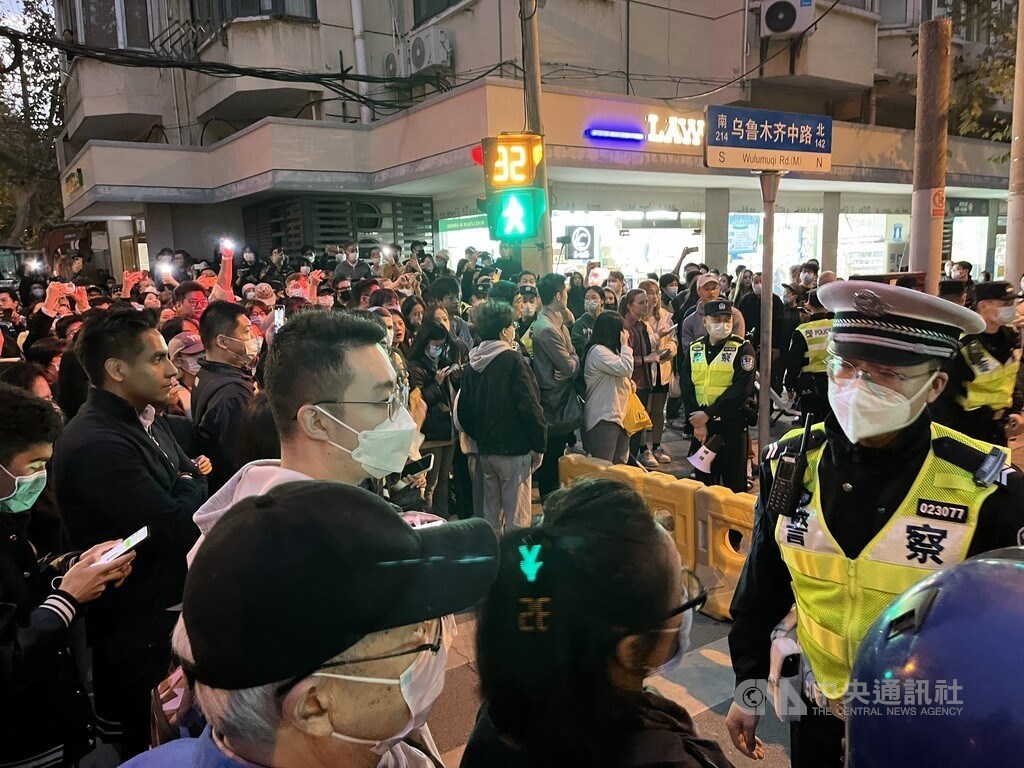 Holding a poster reading "Chinese people want freedom," Zhou said it was very meaningful to see many people in Taipei showing up to voice their support for those oppressed in China.
"Freedom is not a thing to be given but it will come after everyone fights for it," Zhou said.
For his part, Wang said Chinese people were not only fighting for freedom and democracy but also the right to live.
It is important to give them support because "Chinese lives matter," he added.