Taiwan poised to adjust to China's new military administration lineup: Minister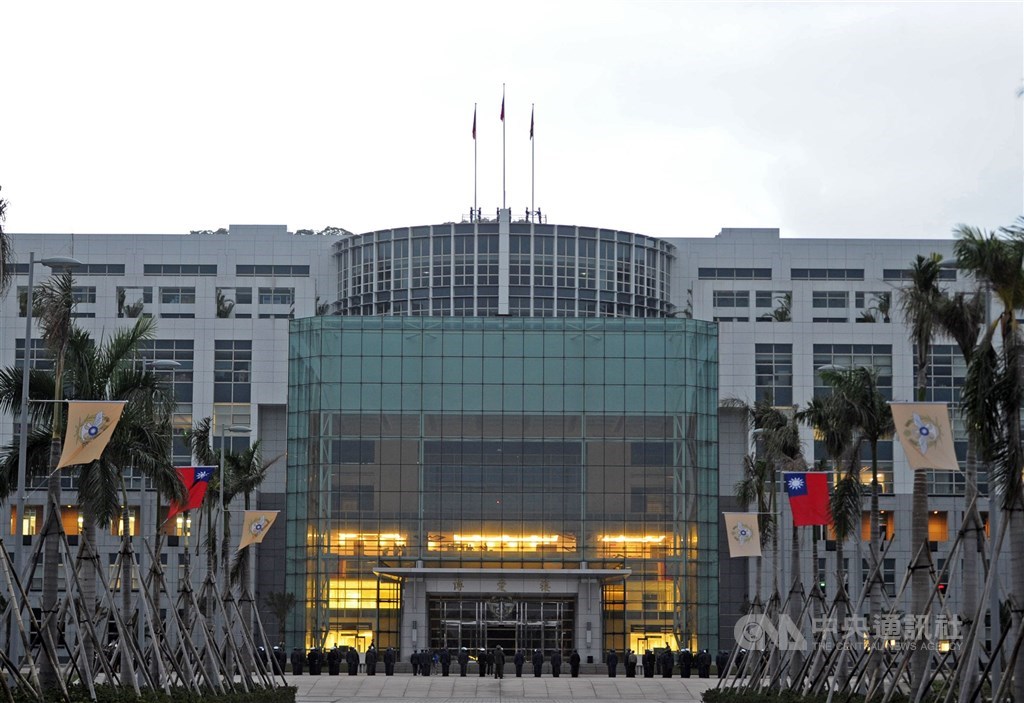 Taipei, Oct. 24 (CNA) Taiwan stands ready to make adjustments to its military personnel, following China's announcement of new executive members of the organization that manages its military, Taiwan's Minister of National Defense Chiu Kuo-cheng (邱國正) said Monday.
Judging from the new lineup of the Central Military Commission (CMC), it is clear that the Chinese Communist Party (CCP) is making military preparations, as most of the new CMC members are relatively younger and well-trained personnel with on-the-ground experience, Chiu told reporters prior to a legislative hearing.
The seven people in the CMC's new lineup were named at the first plenary session of the 20th Central Committee of the CCP on Sunday, at which Chinese President Xi Jinping (習近平), 69, cemented his position as China's paramount leader by securing a historic third term as general secretary of the CCP.
Except for Zhang Youxia (張又俠), 72, all the other new CMC leaders are 58-67 years old, with background in the Chinese army, navy or aerospace industry, Chiu noted.
Most of them have experience, starting from the grassroots level, which is an indication that they will become the core of China's military over the long term, he said.
"In response to the change, Taiwan will certainly make gradual adjustments in its own military, at its own pace," he added.
The CMC, which manages the overall administration of China's armed forces, is headed by Xi, which means that he remains the commander-in-chief of the People's Liberation Army (PLA).
Responding to reporters' questions Monday, Chiu said he was not worried about the possibility of a war breaking out across the Taiwan Strait during his tenure as defense minister.
"We are prepared to make sacrifices to defend our country," he said, adding that the military will make an overall adjustment, depending on the situation, amid rampant speculations that China may unleash a war in 2025 or 2027 against Taiwan.
Commenting on the CMC's new executives, assistant professor Lin Ying-yu (林穎佑) of Tamkang University's Institute of Strategic Studies said Sunday that most of them are people with background in the army, which would raise doubts about the PLA's capability to handle an air and naval conflict in the Taiwan Strait.
However, the promotion of Zhang, who fought in the 1984 Sino-Vietnamese War, to one of the two CMC deputy head positions indicates that Xi is seeking to maintain stability in China's military, Lin said.
In addition, the lack of even a symbolic female member in either the 24-member Political Bureau of the CCP Central Committee or the bureau's seven-member Standing Committee means that Xi wants to break with "past criteria" and create his own rules, according to Lin.
Related News
Oct. 25: Member of China's new leadership team wrote about 2012 Taiwan visit, lauded 7-Elevens
Oct. 24: Soldiers posting TikTok videos at camp discharged from service
Oct. 24: Xi's consolidation of power presages tougher stance on Taiwan: lawmakers
Oct. 20: China could use force to coerce Taiwan into negotiations in 2023: NSB
Oct. 19: Taiwan reaffirms readiness against Chinese invasion
Oct. 18: Intruding 'first strike' PLA aircraft could be downed: Minister