China 'overreacting' to peaceful visits to Taiwan: U.S. official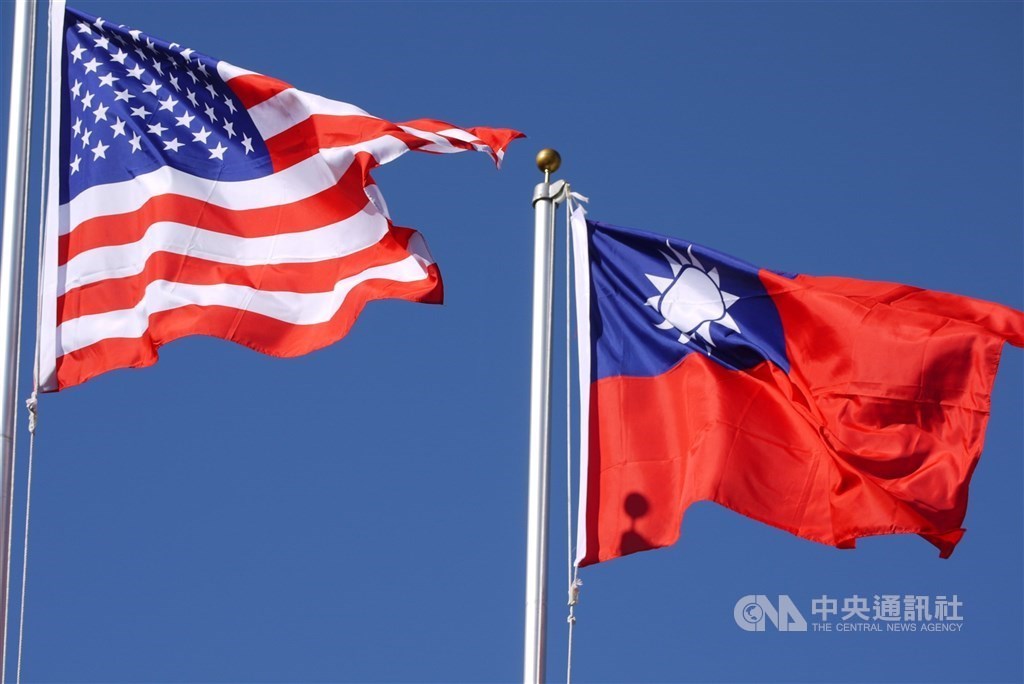 Washington, Aug. 15 (CNA) The United States on Monday condemned as an "overreaction" China's restart of live-fire exercises around Taiwan the same day that American lawmakers visited Taipei.
China conducted drills in the sea and airspace around Taiwan on Monday, according to China's People's Liberation Army, when a five-member U.S. delegation led by Senator Ed Markey was in Taipei on the last day of a 21-hour visit.
The visit that began Sunday came 12 days after U.S. House Speaker Nancy Pelosi and five U.S. House of Representatives landed in Taipei on Aug. 2 for a 19-hour visit, which China responded to with nearly a week of intensive military drills encircling Taiwan.
Asked to comment on Beijing's response to Markey's visit at a news briefing Monday, State Department spokesperson Ned Price said any response to a peaceful visit "that entails bellicose rhetoric or military maneuvers or provocative actions is totally unnecessary and an absolute overreaction."
Members of Congress have gone to Taiwan for decades, with some 10 or more congressional delegations having visited Taiwan this year alone, and they will continue to do so, Price said, adding that the practice is in line with the U.S.'s longstanding "one China" policy.
The U.S. has taken measured and responsible steps in response to Beijing's maneuvers so as not to escalate the situation, Price said, but "we won't be deterred from flying, from sailing, from operating in the region in accordance with international law."
U.S. President Joe Biden directed Friday that the aircraft carrier USS Ronald Reagan, operating in the Philippines, remain on station longer and announced that additional steps would be forthcoming in support of Taiwan, Price said.
Meanwhile, in a statement released Monday, Markey said his delegation was committed to continuing to build the relationship between the U.S. and Taiwan.
"Consistent with our commitments under the Taiwan Relations Act, the United States must continue to support Taiwan's meaningful participation in the international community and help Taiwan withstand cross-Strait coercion," he said.
China's military described Markey's visit to Taiwan as an infringement of its sovereignty, and said its exercises were "a stern deterrent" to the U.S. and Taiwan continuing to play political tricks and undermining cross-Taiwan Strait peace and stability.
Related News
Aug. 16: China using U.S. lawmakers' visit as excuse for latest drill: Taiwan
Aug. 15: U.S. senator praises Taiwan for restraint amid Beijing coercions
Aug. 15: Taiwan military reviewing PLA tactics applied in recent drills
Aug. 14: U.S. Congressional delegation arrives in Taiwan for two-day visit
Aug. 11: Taiwan not seeking conflict escalation but will defend sovereignty: Tsai
Aug. 11: Taiwan's allies to condemn China at U.N.: SVG prime minister
Aug. 11: Chinese white paper limits room for Taiwan post-unification: expert
Aug. 11: Government to spend NT$200 million on marketing food amid China bans
Aug. 10: MAC slams 'wishful thinking' and 'lies' in China's Taiwan white paper
Aug. 9: 45 warplanes, 10 warships spotted near Taiwan as PLA drills continue
Aug. 9: Taiwan's diplomatic ties stable amid possible China retaliation: FM
Source: Ministry of Foreign Affairs
Aug. 8: Chinese drills aligned with plans for taking Taiwan by force: Expert
Aug. 7: Taiwan to hold live-fire artillery drills to test combat readiness
Aug. 6: U.S., Japan, Australia urge China to stop military drills
Aug. 6: Defense ministry says China simulating attack on Taiwan
Aug. 5: China's drills a 'new normal' aimed at changing status quo: Experts
Aug. 4: President Tsai calls China's live-fire drills 'irresponsible act'
Aug. 4: China fires 11 Dongfeng ballistic missiles into waters off Taiwan: MND
Aug. 4: China cannot stop world leaders from visiting Taiwan: Pelosi
Aug. 3: China's military exercises aimed at blockading Taiwan: defense ministry
Aug. 3: China imposes new trade restrictions on Taiwan as Pelosi visits
Aug. 2: Visit to honor 'unwavering' U.S. commitment to Taiwan: Pelosi