INTERVIEW
/
Hong Kong protest documentary director optimistic effort not in vain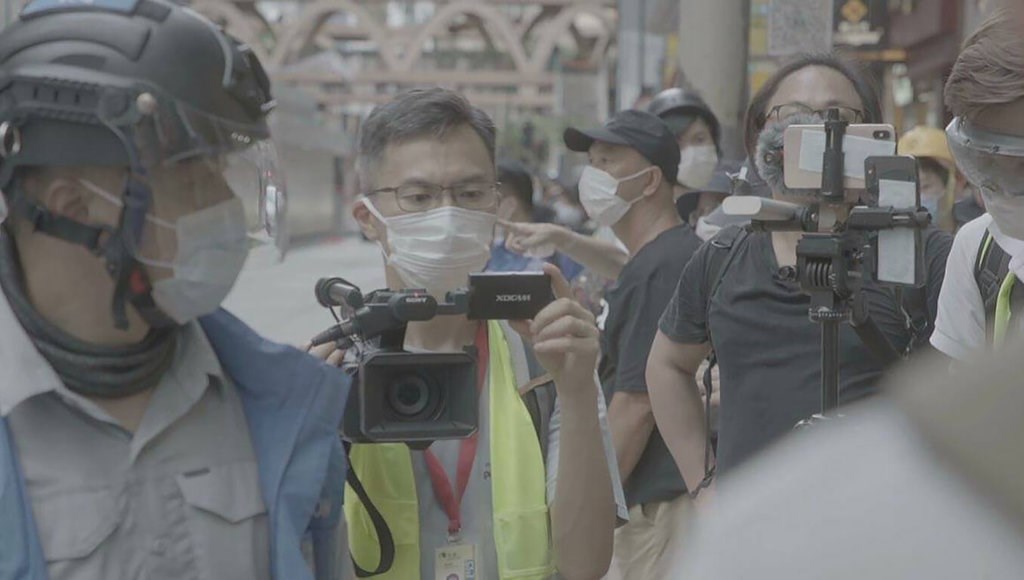 By Teng Pei-ju, CNA staff reporter
"If you ask me whether I have thought about leaving, of course, I have ... [but] I didn't want to cave in to fear. If I am to fear God, I shall not fear the regime."
Despite running the risk of breaching Hong Kong's national security law, director Kiwi Chow (周冠威) does not shy away when discussing his new documentary "Revolution of Our Times," which takes its name from the second half of a slogan that at least one man has been jailed for using.
The film, which chronicles the 2019 anti-government protests in the former British colony, is set to begin a theatrical run in more than 30 theaters across Taiwan starting Feb. 25.
Revolution of Our Times video
During a virtual interview with CNA, Chow, still based in Hong Kong, is keen to stress he has not been targeted by the authorities for his work. "At the moment my life is safe. I intend to cherish the freedom I have now and continue working on things I think are right."
Filmed and directed in collaboration with a group of anonymous cameramen, "Revolution of Our Times" covers the demonstrations' evolution from protests against a proposed extradition law that would have allowed individuals from Hong Kong to be tried in Chinese courts, to a wider call for universal suffrage and a probe into alleged police brutality.
An inside look at the protesters
Chow said the film's inclusion of everyday Hong Kongers alongside the voices of pro-democracy campaigners and political commentators allows the audience to better understand the motives and the emotional toll of the protests.
The months-long unrest was swiftly curtailed in 2020 with a COVID-19-induced ban on public gatherings. This was followed by the imposition of the catch-all national security law the same year, which made anything considered by Beijing as supporting secession, subversion, or collusion with foreign forces punishable with a potential life sentence.
Wary of facing charges for rioting and the possibility of up to 10 years in prison, many of Chow's interview subjects chose to keep their identities a secret. Chow never really knew who the masked interviewees were and has refrained from contacting them since the project's completion. Of the crew, all but Chow remain anonymous.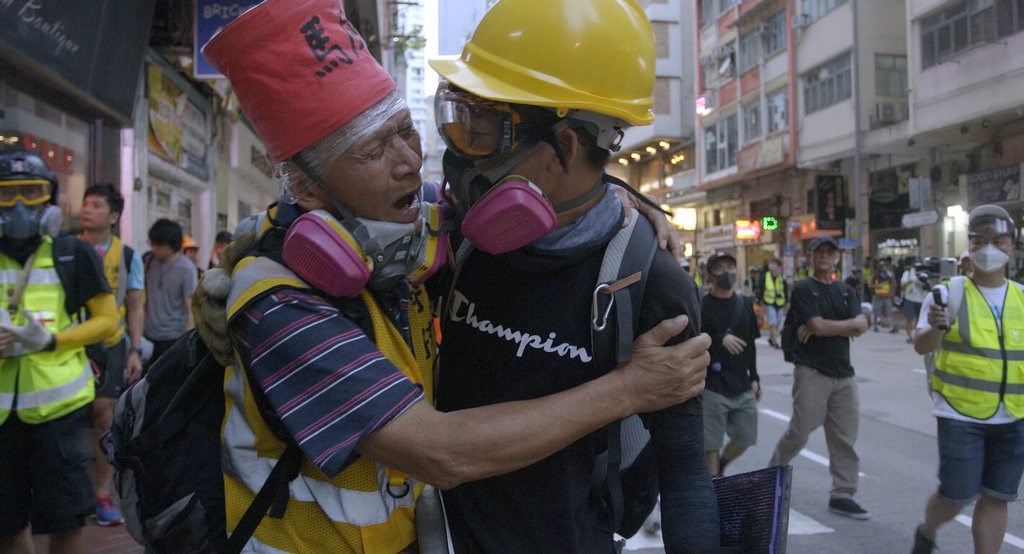 Chow became known to Taiwanese audiences after "Beyond the Dream," his film about a romantic relationship between a schizophrenic patient and his therapist, won Best Adapted Screenplay at the 2020 Golden Horse Awards.
"Revolution of Our Times" took home two more honors at the same awards in Taipei in 2021, winning Best Documentary and the Audience Choice award.
Repeating the past
In his native Hong Kong, 42-year-old Chow first came to prominence in 2015 when he directed the short film "Self-immolator" for the Ng Ka-leung's (伍嘉良) anthology "Ten Years."
Released two years after Chow received his master's degree in cinema production at the Hong Kong Academy for Performing Arts, "Ten Years" resonated with many of those disenchanted by the end of the Umbrella Movement, a series of pro-democracy protests that sprang up in Hong Kong's central business district in 2014.
Under the tagline "the future we don't want to see," the anthology offered a fictionalized vision of Hong Kong in 2025 under China's tightening rule.
Shot as if a documentary, "Self-immolator" involves staged protests and a brutal police crackdown in Hong Kong's streets, as well as interviews of people reacting either sympathetically or disdainfully to the death of a young activist.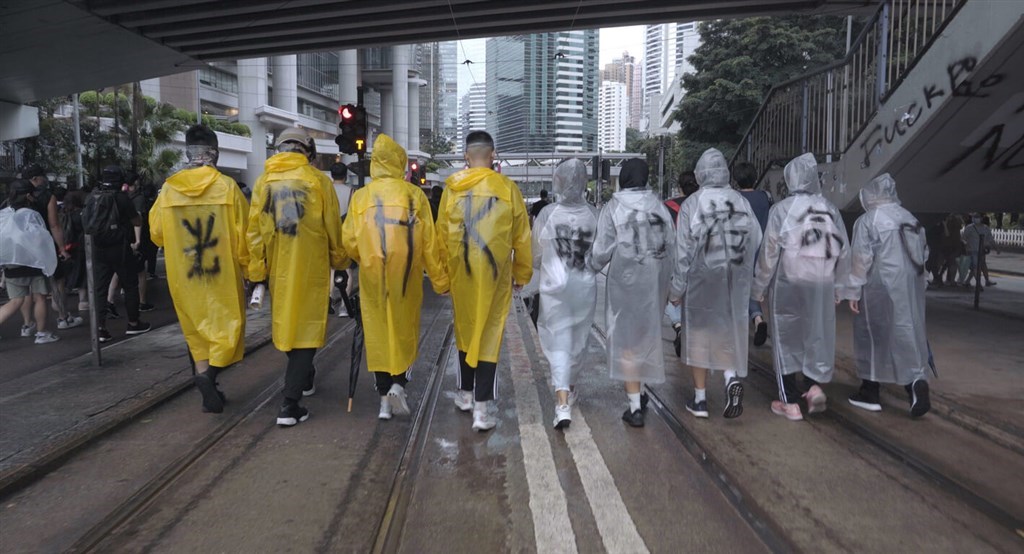 Many of the scenes acted out in "Self-immolator" ended up bearing a striking resemblance to those in "Revolution of Our Times."
"That violence became part of the daily life in 2019," Chow said, adding that browsing footage of protesters facing tear gas and rubber bullets had been a nightmarish but ultimately cathartic experience.
For the director, making the documentary became essential to the healing process. "I had to spend long hours on a daily basis in checking clips and texts, and I used to cry a lot," he said.
Navigating tough environment
While "Ten Years" won Best Film at the Hong Kong Film Awards a year after its release, "Revolution of Our Times," a work made just six years after, is unlikely to ever be screened theatrically in Hong Kong.
"There is no need to even try, because they [the authorities] will never give the green light to the film," Chow said. "The whole thing would have become much more dangerous [for me] if I tried to get a screening permit from the government."
Chow has taken precautions to keep the film out of reach of the Hong Kong legal system. Officially, "Revolution of Our Times" is a foreign production, with the director having sold the copyright to overseas interests prior to its premiere at the Cannes Film Festival in July 2021.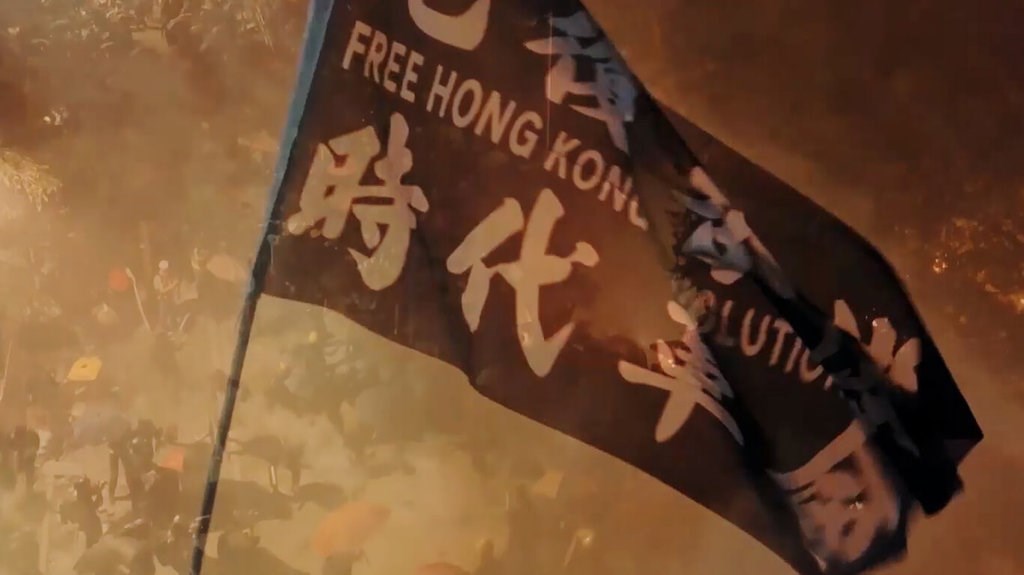 The premiere itself was not without controversy. "Revolution of Our Times" debuted at short notice on the penultimate day of the festival, reportedly to avoid creating a political incident.
Chow's concerns are not baseless. In September 2020, the Hong Kong distributor of "Inside the Red Brick Wall," another documentary on the city's 2019 anti-government protests, said it had faced tremendous difficulty in trying to obtain a screening certificate, which was eventually granted with certain conditions.
Before the pandemic, Chow made a trip to Taiwan to follow two protesters who had fled Hong Kong for fear of prosecution. While not planned in advance, this ended up becoming the final part of the documentary.
The resulting epilogue juxtaposes Taiwan's presidential race in early 2020 with Hong Kong's pursuit of democracy a year prior, and Chow hoped that this arrangement would spur some reflection and even sow a sense of hope among those who support Hong Kong's democratic movements.
Noting that Taiwan required decades of activism to reach its current democratic state, Chow retains a sense of optimism for progress in his home city. "It's the same for Hong Kong. It takes time ... Maybe all our efforts will not be in vain."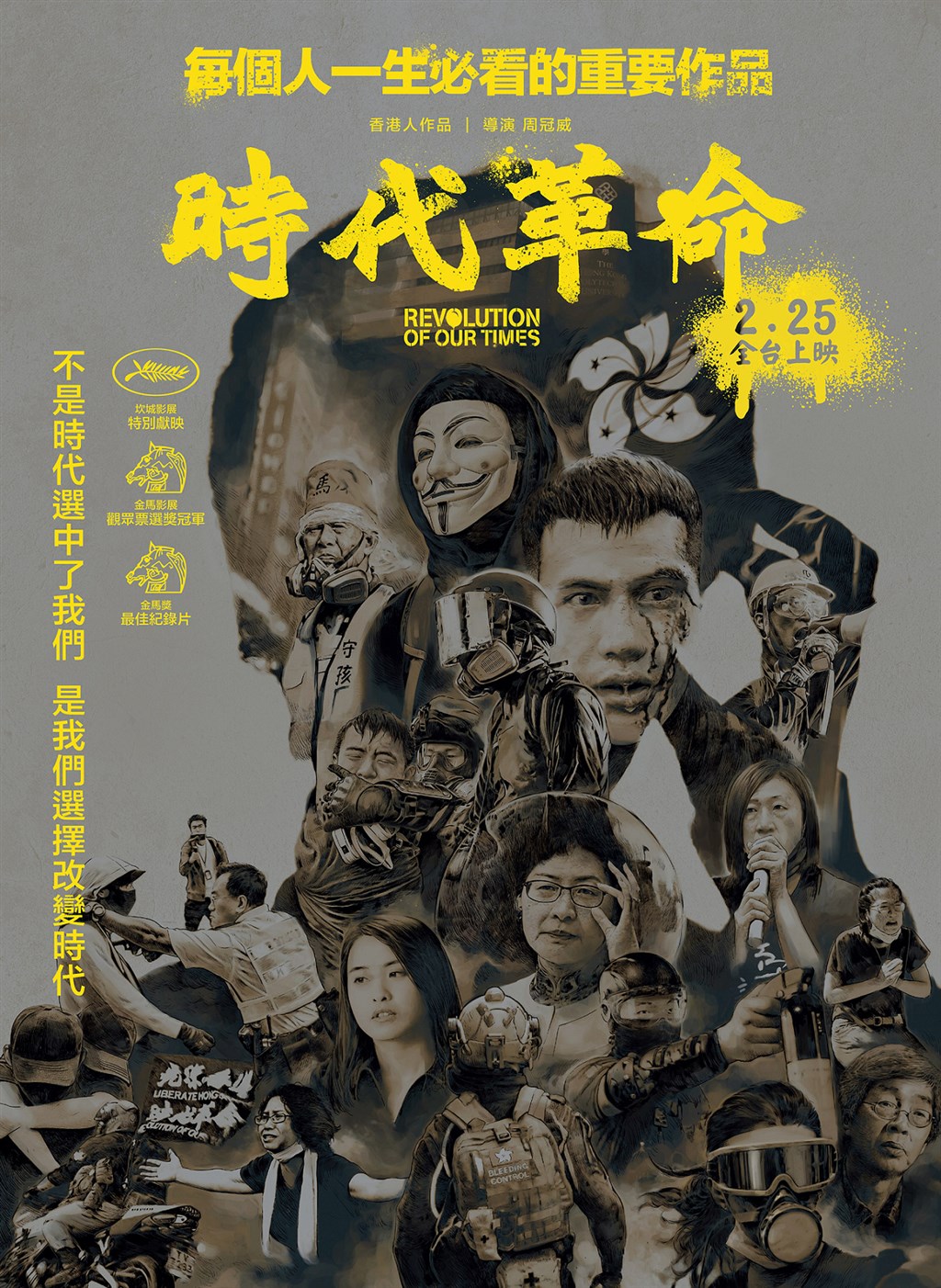 Enditem/ASG
View All