Taiwan firms in China could face regular power curbs: scholar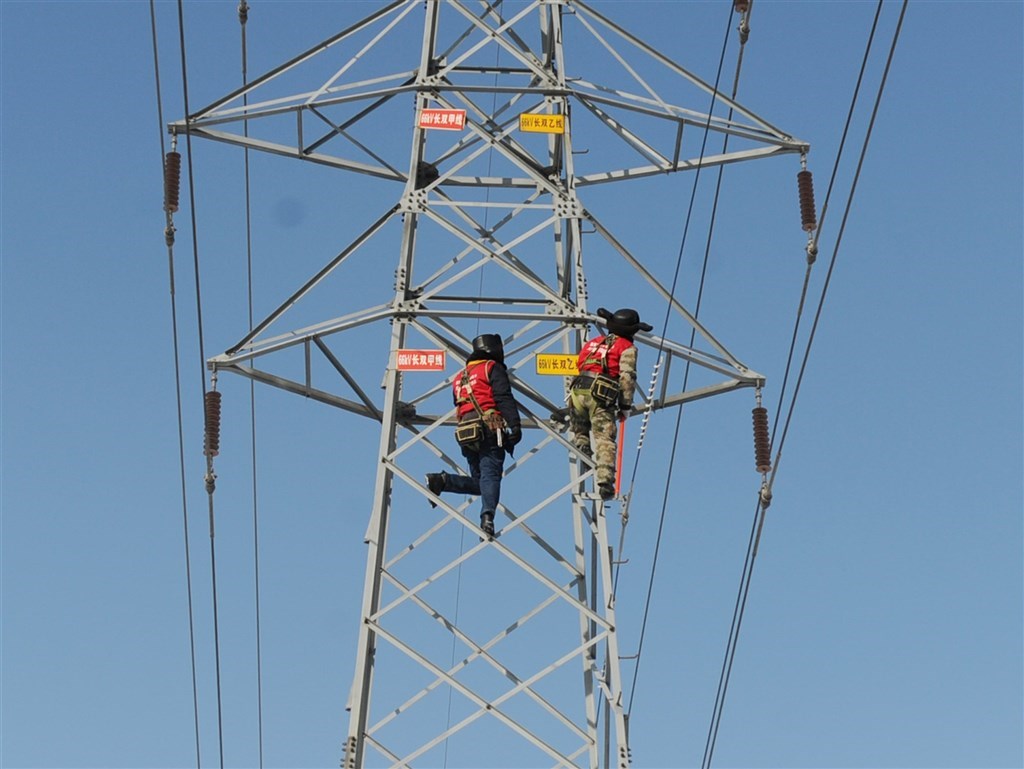 Taipei, Sept. 27 (CNA) Taiwanese companies with production lines in China could face power rationing on a regular basis in the longer term as Beijing aims to reduce energy usage and carbon emissions, a scholar with the Taiwan Institute of Economic Research (TIER) said Monday.
Gordon Sun (孫明德), director of TIER's Economic Forecasting Center, told reporters that the current electricity cuts in more than 10 provinces in China have had an adverse impact on many manufacturers there, and could become a long-term problem for companies, including Taiwanese firms.
"Taiwanese companies with operations there have to brace for possible regular power rationing in the long term and prepare themselves for the problem," Sun said.
Chinese President Xi Jinping (習近平) has announced that the country will aim to peak carbon emissions by 2030 and achieve carbon neutrality by 2060.
To meet this goal, many local governments have imposed power curbs as part of efforts to meet the energy usage control targets set by the central government and as a push to enforce environmental regulations, while the country has also been tightening coal supplies.
The power curbs have extended to more than 10 provinces, including the production hubs of Guangdong, Jiangsu and Zhejiang provinces.
The electricity rationing periods will vary with some provinces expected to see the power cuts continuing into the end of September while others to see the cuts continue into early October, according to Chinese news outlets.
Both heavy and light industrial companies have felt the pinch resulting from the power rationing with their production suspended for two or three days a week, the news reports said.
Sun said as it is now 2021, only nine years away from Xi's 2030 goal, several provinces have kicked off their power rationing plans, and these local governments could continue to cut electricity supplies.
"Taiwanese manufacturers should take the issue seriously as their production in China could be affected," Sun said. "They have to think about how to relocate their production resources from China in the longer term."
Among the affected Taiwanese businesses in China are printed circuit board suppliers such as Unimicron Technology Corp., which runs a production site in Suzhou, Jiangsu.
Unimicron is expected to halt production for four and a half days but the company said it has assigned production to other plants to make up for the stoppage and expects the impact to be limited.
However, Tripod Technology Corp., another Taiwanese PCB maker, said production at its plant in Wuxi, Jiangsu, remained normal without power rationing.
If power curbs affect its Wuxi plant in the future, the company will allow workers to take days off and arrange maintenance for the plant's equipment, it said.
Nanya Printed Circuit Board Co. said its Kunshan plant, in Jiangsu, has its own power generation equipment so its production has suffered little so far, but it will continue to watch whether the power rationing will continue into the fourth quarter.
An industrial analyst said production suspension for two days is expected to reduce the monthly revenue of PCB suppliers by 1.5-3 percent, adding that if power rationing continues into October, losses will no doubt expand.
ASE Technology Holding Co., the world's largest integrated circuit packaging and testing services provider, said that to tackle the power rationing at its Kunshan plant, the company has shipped its products from the production site ahead of schedule, which it expects will have little impact on its clients.
According to a research note from a Japanese brokerage, production at the Suzhou compound of Hon Hai Precision Industry Co., the world's largest contract electronics maker, has been suspended for four days but the impact on the Taiwanese manufacturing giant has been minor.
The brokerage said Hon Hai's Suzhou plant specializes in the production of components used in notebook computers but does not roll out any parts for smartphones. The plant only accounts for a small fraction of the company's total sales, it noted.
Taiwanese notebook computer ODM service suppliers such as Pegatron Corp. and Compal Electronics Inc. said their plants located in Kunshan have been equipped with power generators and have been running normally.
Giant Manufacturing Co., one of the leading bicycle brands in the world, said it has adopted a flexible working schedule in its Kunshan plant to allow workers to take days off during production halts caused by power rationing.