On key anniversary, NGOs urge amending laws for HK asylum seekers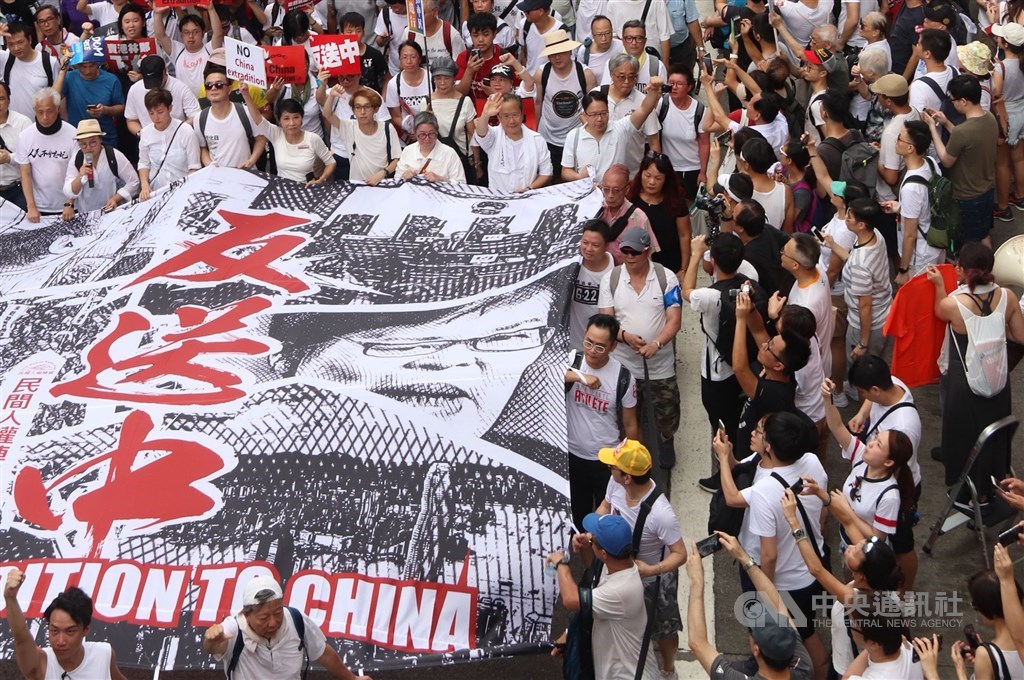 Taipei, June 9 (CNA) A group of NGOs in Taiwan called on the government on Wednesday to amend laws to provide more help to people from Hong Kong who wish to seek asylum in Taiwan, despite claims by officials that existing regulations are adequate.
The appeal was made as the groups commemorated online the second anniversary of pro-democracy protests in Hong Kong.
The protests were first ignited in June 2019 by opposition to an extradition bill that critics said would erode Hong Kong's rule of law and give China a tool it could use to crack down on dissent in the special administrative region.
They later evolved into demonstrations demanding universal suffrage and democracy, including the direct election of Hong Kong's leader.
In response, Beijing imposed a national security law in Hong Kong at the end of June 2020, which led to the arrest of leading pro-democracy figures, such as media tycoon Jimmy Lai (黎智英), founder of the Apple Daily newspaper.
To offer humanitarian assistance to Hong Kongers, including those who wish to seek asylum, Taiwan opened a special office on July 2020 that provided one-stop services to Hong Kongers who wanted to study, do business, invest, or seek asylum in the country.
It did not, however, revise existing laws that actually offered clearer pathways for people from Hong Kong to settle in Taiwan.
Taiwan Association for Human Rights legal department director Wang Si (王曦) said Wednesday that the current system in which the special office handles each application case by case with some flexibility is not a long-term solution for Hong Kong asylum seekers.
She urged Taiwan's government to amend related laws so that Hong Kong people who wish to seek asylum can have official guidelines to follow.
She also called on Taiwan authorities to do their best to help Hong Kong people who wish to enter the country, at a time when travel restrictions are in place due to the COVID-19 pandemic.
Although Taiwan has no refugee law, Article 18 of the "Laws and Regulations Regarding Hong Kong and Macao Affairs" stipulates that the government can offer "necessary assistance" to people in the two special territories "whose safety and liberty are immediately threatened for political reasons."
As political unrest continues in Hong Kong, local NGOs and other opposition parties have argued that this article should be amended to provide clearer and more specific guidelines regarding asylum seekers from the two territories.
The ruling Democratic Progressive Party (DPP) administration has insisted that existing laws are adequate.
Meanwhile, Chiang Min-yen (江旻諺), a researcher with the Economic Democracy Union, a local think tank, urged the government at the same event to increase scrutiny of Hong Kong investment in Taiwan now that the Hong Kong security law has taken effect.
Currently, investment from Hong Kong is regarded as "foreign" and not "Chinese," but the enactment of the national security legislation could present an opportunity for Chinese individuals or companies to invest in Taiwan and increase Beijing's influence here, he said.
The government needs to tighten its screening of Hong Kong investment in Taiwan to make sure it is not tied to the Chinese Communist Party or People's Liberation Army, he said.