U.S. human rights report cites Chinese pressure on Taiwan media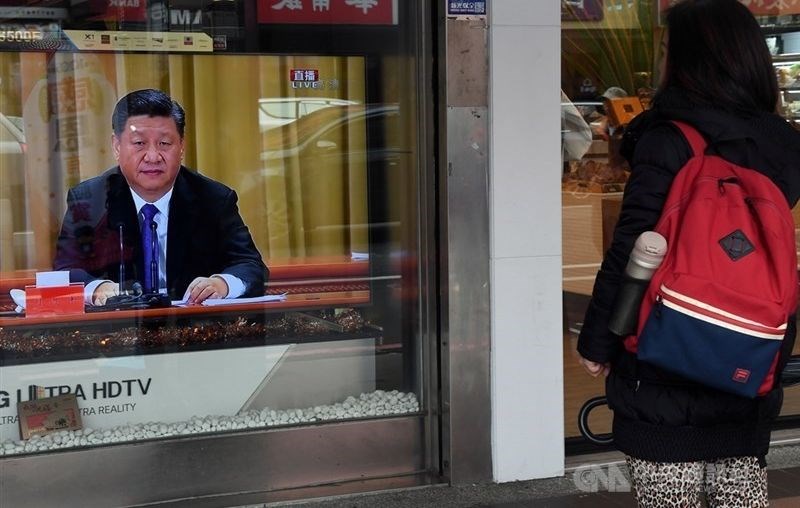 Washington, March 30 (CNA) The United States Department of State has accused China of trying to influence Taiwanese media outlets by pressuring them financially and targeting Taiwanese journalists with cyberattacks.
Its annual human rights report for 2020, covering human rights practices in countries and regions outside the U.S., said officials in the People's Republic of China (PRC) influenced Taiwanese media outlets by pressuring the business interests of their parent companies in China.
"Taiwan journalists reported difficulty publishing content critical of the PRC, alleging that PRC authorities had pressured Taiwan businesses with operations in China to refrain from advertising with Taiwan media outlets which published such material," the report said.
The PRC also subjected journalists with those outlets to heightened scrutiny at Chinese ports of entry or deny them entry to China, to punish Taiwan media outlets deemed too critical of PRC policies or actions, according to the report.
"PRC actors also targeted the computers and mobile phones of Taiwan journalists for cyberattacks," the report said, without offering any additional details.
At the same time, Taiwan's government has taken actions that could be seen as limiting press freedom in response to China's actions, according to the report.
It pointed to a law in January 2020 that criminalized receiving direction or funding from prohibited Chinese sources to conduct political activities, and noted that some media outlets criticized these provisions as potentially detrimental to freedom of expression.
Another example was the National Communications Commission's (NCC) refusal to renew the broadcasting license of CTi News on Nov. 18, 2020, the first non-renewal of a news channel license since the NCC's establishment in 2006.
The report said opposition politicians and some academics and commentators described the decision as politically motivated in retaliation for CTi News' criticism of the ruling party.
"On the other hand, there have been serious allegations that CTi News and its sister publications owned by the Want Want Group took editorial direction from the PRC," the report said.
The report also indicated, however, that independent media were active and expressed a wide variety of views without restriction in Taiwan.
The U.S.' latest human rights report uses around 8,400 words to describe political participation, governmental official corruption, discrimination, labor rights, the respect for human dignity, and the freedom of civilians in Taiwan.
It highlighted two significant human rights issues -- the existence of criminal libel laws and serious acts of corruption -- but said Taiwanese authorities enforced laws prohibiting human rights abuses and prosecuted officials who committed them.
In terms of libel and slander laws, the report said defamation and public humiliation are criminal offenses in Taiwan, with reporters facing online bullying and the threat of legal action, particularly under the liberal libel laws.
The report said the law allows victims of slander to claim reasonable financial compensation and require measures for the rehabilitation of their reputations.
These provisions also allow the subjects of unfavorable press coverage to press criminal and civil charges directly against journalists and media outlets for defamation.
Although journalists are rarely convicted for criminal defamation, some legal scholars and nongovernmental organizations (NGO) continue to urge that libel be treated exclusively as a civil matter, the report said.
As for corruption, the report said Taiwan's law provides criminal penalties for corruption by officials and that authorities generally implemented the law effectively.
In the first five month of the year 2020, there were nine high-ranking officials -- 59 mid-level, 75 low-level, and 18 elected people's deputies -- who had been indicted for corruption, the report said.
It cited as an example the Taiwan Supreme Court's upholding in January 2020 of a guilty verdict for bribery against former Transportation and Communications Minister Kuo Yao-chi (郭瑤琪), who was sentenced to eight years in prison.
The report also said that in September the Taipei District Prosecutors Office charged several incumbent and legislators with accepting bribes to help a businessman regain ownership of a department store chain.
The Country Reports on Human Rights Practices, also called the Human Rights Reports, are annual publications on the human rights conditions in countries and regions outside the U.S., mandated by U.S. law to be submitted annually by the Bureau of Democracy, Human Rights, and Labor of the Department of State to the Congress.