Taipei-Shanghai remote forum opts for Cisco video conferencing system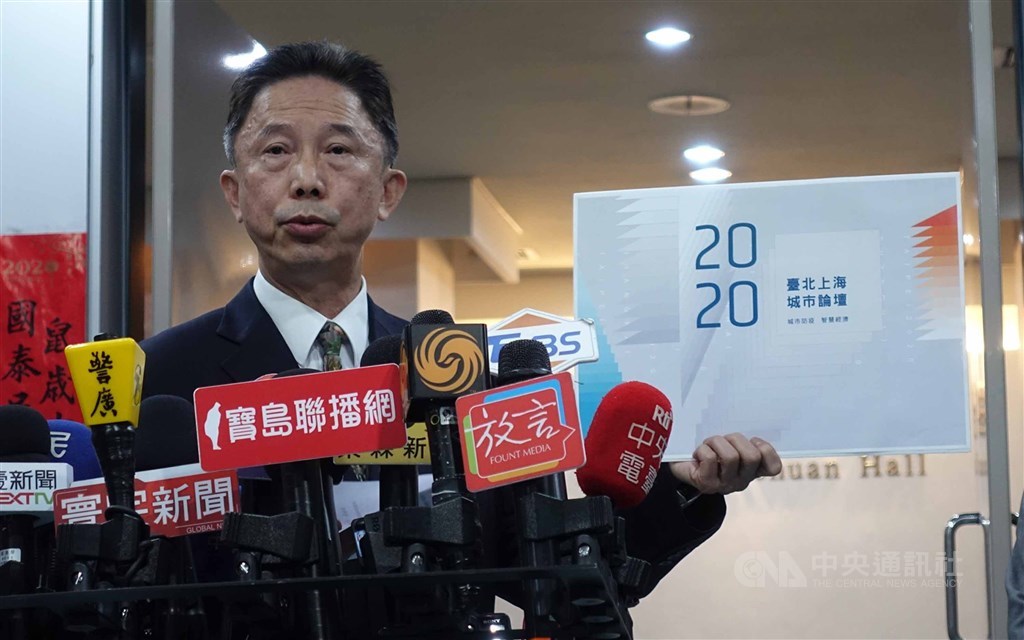 Taipei, July 21 (CNA) An annual forum between Taipei and Shanghai cities will be held remotely Wednesday, using the American video conferencing system Cisco, the two sides have decided, following discussions on the most practical application.
Cisco was chosen for the one-day forum because the use of relevant applications by the Chinese technology company Huawei is not permitted in Taiwan, while Google is not accessible in China, Taipei Mayor Ko Wen-je (柯文哲) said, according to a city government spokesperson on Tuesday.
The Taipei-Shanghai forum, which will start Wednesday at 10 a.m., is being held via video conferencing for the first time due to the COVID-19 pandemic.
The American Cisco platform was agreed on by the two sides because it is "relatively reliable," Taipei City government spokesman Tom Chou (周台竹) said.
Launched in 2010 by then Taipei Mayor Hau Lung-bin (郝龍斌) of the Kuomintang (KMT), the twin-city forum is held annually in July or August, with each city taking turns to host it, and this year it was scheduled for Taipei.
Wednesday's remote event will focus on health care and medicine, industrial and economic exchanges, regional governance and cooperation, and smart transportation, according to the Taipei City government.
It is scheduled to start with opening remarks by Ko and the newly appointed Shanghai Mayor Gong Zheng (龔正), followed by keynote speeches by their deputies, according to Chou.
In her speech, Deputy Taipei Mayor Huang Shan-shan (黃珊珊) will talk about the challenges of combating the COVID-19 pandemic and "creating new values in Taipei," the spokesman said.
Vice Mayor of Shanghai Zong Ming (宗明), meanwhile, will speak on the theme of "people first," pandemic control, and economic development, Chou said.
The event serves as a platform for cross-strait cultural and economic exchanges, without touching on sovereignty issues, according to the Taipei City government.
The main purpose of the meeting is to promote city-to-city interactions that focus on urban administration and economic development, Chou reiterated Tuesday, in an apparent response to comments by Chinese scholars that it could likely replace the annual forum between the KMT and the Communist Party of China (CPC) as a platform for cross-Taiwan Strait exchanges.
The KMT-CPC forum was first held in Beijing in 2006 to promote cross-strait economic, trade, cultural exchanges and integration, but it has been suspended since 2017, as relations between Taiwan and China became stagnated after President Tsai Ing-wen (蔡英文) of the independence-leaning Democratic Progressive Party took office in May 2016.