Spiritual leader of HK democracy movements retreats from political life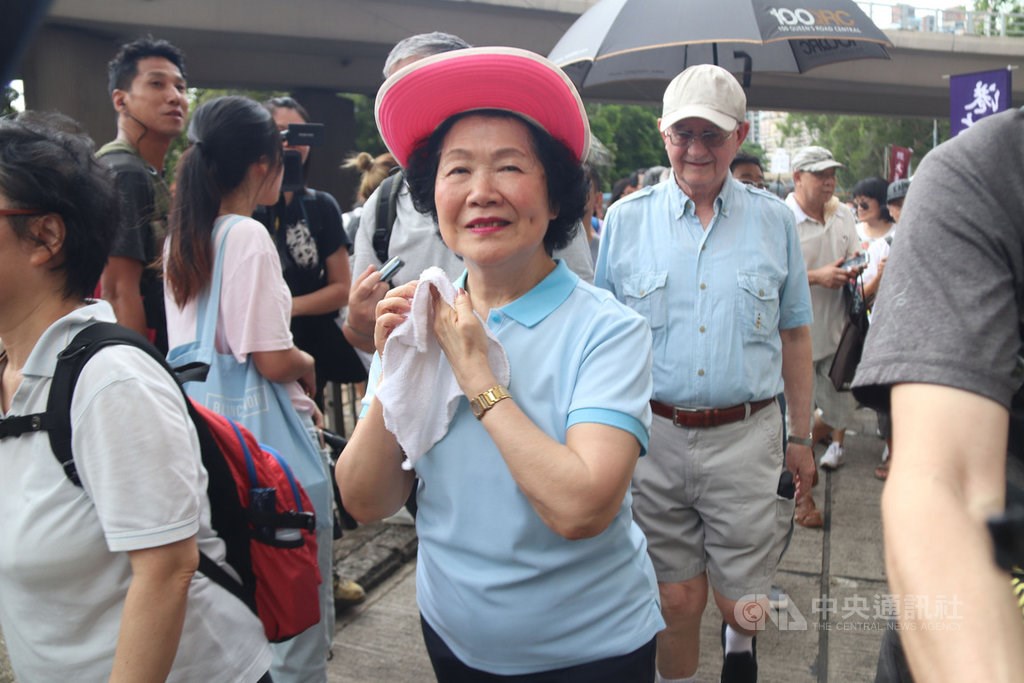 Hong Kong, June 26 (CNA) Former Chief Secretary of Hong Kong Anson Chan Fang On-sang (陳方安生) announced Friday that she will step back from civic and political engagements and retreat to a more quiet life.
In a press statement, Chan said she had promised her children years ago that when she reached the age of 80, which she now has, she would quit and take up a slower lifestyle.
"The recent loss of a beloved daughter is a devastating blow," she said. "I want to give myself time and space to mourn and recover."
She said Hong Kong will always remain her home, and she called on the youth to uphold peace.
"I urge young people not to lose hope for their future and continue to hold fast to the values that underpin our unique city, but to do so in a law abiding and peaceful manner," she said.
Chan served as the last and first chief secretary, respectively, on both sides of Hong Kong's transfer from a British colony to a special administrative region of China in 1997.
After her retirement in 2001, she became a vocal supporter of the pro-democracy movements in Hong Kong and has been seen as one of the spiritual leaders of the action groups.