China could hasten Pacific expansion using Kiribati: analyst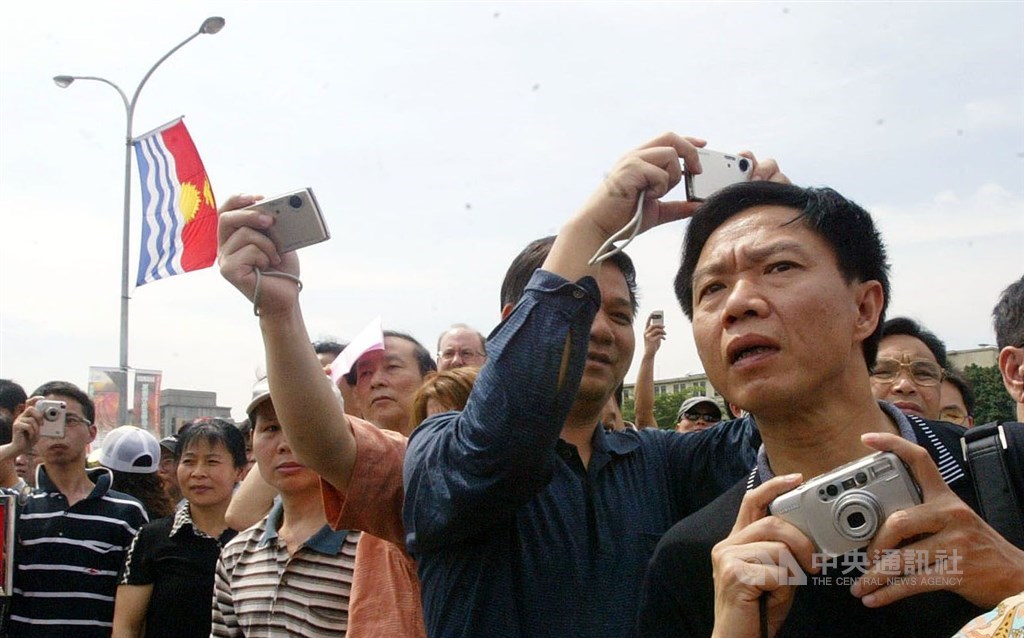 Taipei, June 25 (CNA) Kiribati President Taneti Maamau's re-election to a second term could hasten the expansion of Beijing's political and military influence in the South Pacific, according to a Taiwanese security analyst.
Oddis Tsai (蔡榮峰), a researcher at the government-funded Institute for National Defense and Security Research (INDSR), made the observation in a paper published June 24, titled "Kiribati's Presidential Election Outcome to Affect China's Ability to Contain the U.S. in the South Pacific."
Maamau, who has campaigned on a pro-China platform, received 26,053 votes in the June 22 presidential election against his opponent, lawyer Banuera Berina's 17,866 votes, effectively closing the door on any re-establishment of formal relations between Taiwan and Kiribati.
In September 2019, Maamau switched Kiribati's diplomatic recognition from Taipei to Beijing, four days after the Solomon Islands did the same, leaving Taiwan with only four formal allies in the South Pacific region, compared with China's 10.
Although Maamau's Tobwaan Kiribati Party lost its majority status in April's parliamentary elections from 23 to 22, the slight difference still makes the country's opposition coalition vulnerable to Beijing's influence, Tsai said.
"There is no guarantee that Kiribati's opposition parties won't be infiltrated and disintegrated one by one, speeding up the country's leaning toward China in terms of national policy," Tsai said.
Due to Kiribati's geographic location, the country could become a springboard for China to close in on the U.S. Indo-Pacific Command in Hawaii as China aggressively expands its maritime influence and space control, Tsai pointed out.
"The intelligence-gathering capabilities of the People's Liberation Army will receive a boost, offsetting the technological and technical advantages of the U.S., should China start using Kiribati for space- tracking activities," he said.
China established a space-tracking station on Kiribati's South Tarawa Island in 1997, which it operated until 2003, when Kiribati established diplomatic relations with Taiwan.
The station is believed to be capable of spying on U.S. missile testing facilities on Kwajalein Atoll, 1,000 kilometers away, according to Tsai.
In addition, Tsai expressed concern that Beijing might continue to expand its influence in related international organizations by using Kiribati as a political bargaining chip over climate change issues.
He also warned that if China participates in the East Micronesia Cable System, in which Kiribati is one of the developers, through its Belt and Road Initiative, then U.S. forces in the Pacific will be put at risk in terms of information security.
Meanwhile, as to Kiribati's presidential election result, Taiwan's Ministry of Foreign Affairs (MOFA) said in a statement on June 23 that it will continue to watch Kiribati's political development and its possible effect on the region.
The ministry also said it will continue to work with like-minded countries to increase the safety, stability, democracy and rule of law in the Pacific region.