Taiwan planned to donate 10,000 protective gowns to China: MAC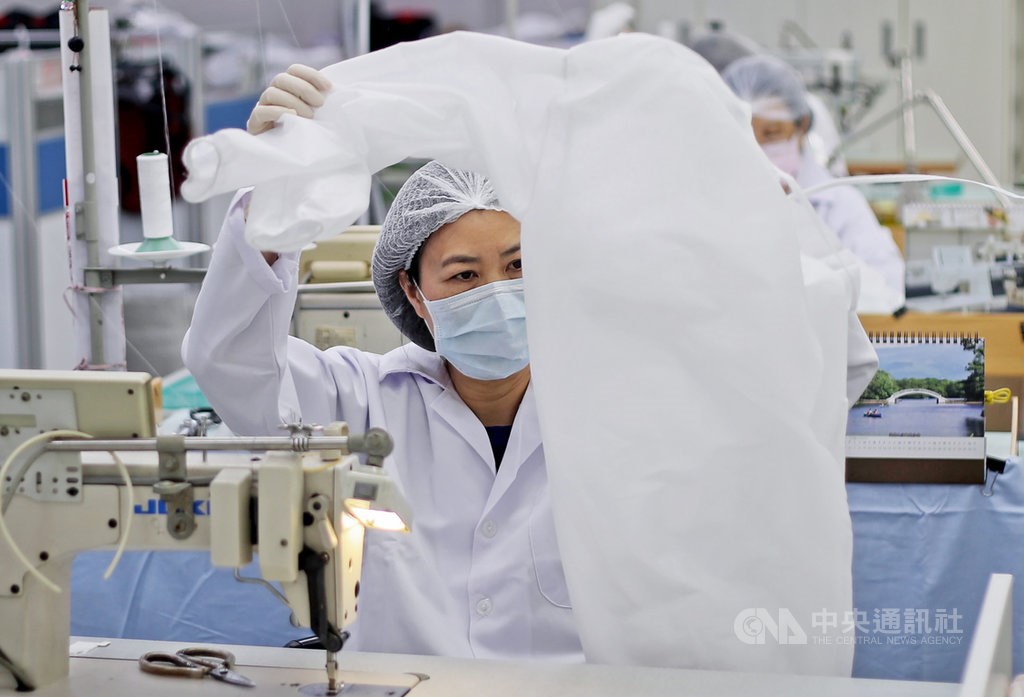 Taipei, March 30 (CNA) Taiwan had planned to donate 10,000 protective gowns to China, delivering them on an Eastern Airlines charter flight, but the plan fell through when the airline did not have enough time to make the necessary preparations, the Mainland Affairs Council (MAC) said Monday.
The Eastern Airlines charter flight in question was the first evacuation flight of Taiwan nationals from the Chinese city of Wuhan, the epicenter of the COVID-19 coronavirus disease pandemic, which brought back 247 Taiwanese who were stranded there after the city was sealed off.
The Eastern Airlines flight arrived in Taiwan on Feb. 3, and Taiwan had intended for the 10,000 protective gowns to be placed on the plane for its return to China, MAC Minister Chen Ming-tong (陳明通) told reporters on Monday.
However, the airline felt "it did not have time to undergo the necessary procedures" and so declined the protective gowns, Chen said.
The issue has not been raised again during the two sides' discussions on additional charter flights as there have been many other matters on the agenda, according to Chen.
The news Taiwan had intended to make the donation was first revealed by Democratic Progressive Party (DPP) legislator Wang Ting-yu (王定宇) on Sunday.
Wang, a long-time member of the Foreign and National Defense Committee of the Legislative Yuan, told CNA that Taiwan had expressed to China its willingness to donate 10,000 protective gowns.
At that time, the COVID-19 outbreak was not serious in Taiwan, but the situation in Wuhan was severe, Wang said.
The Taiwan Affairs Office in Hubei Province thanked Taiwan, but declined the offer, saying that the plane had to undertake other missions and that different arrangements should be made, Wang said, adding that there has been no follow-up on the issue.
Meanwhile, 153 Taiwan nationals who had been stranded in Hubei Province returned to Taiwan late Sunday on a government-contracted China Airlines (CAL) flight that departed from Shanghai's Pudong International Airport.
Commenting on the situation of a woman who was unable to board the flight because her travel document had expired, Chen said the matter is being dealt with and she could return to Taiwan Monday.
As for arrangements regarding Taiwan nationals still stuck in Wuhan, which is scheduled to lift its lockdown on April 8, Chen said Taiwan's government is discussing the possibility of arranging a charter flight.