CORONAVIRUS
/
Taiwanese in Hubei can fly back on 2 CAL flights from Shanghai: SEF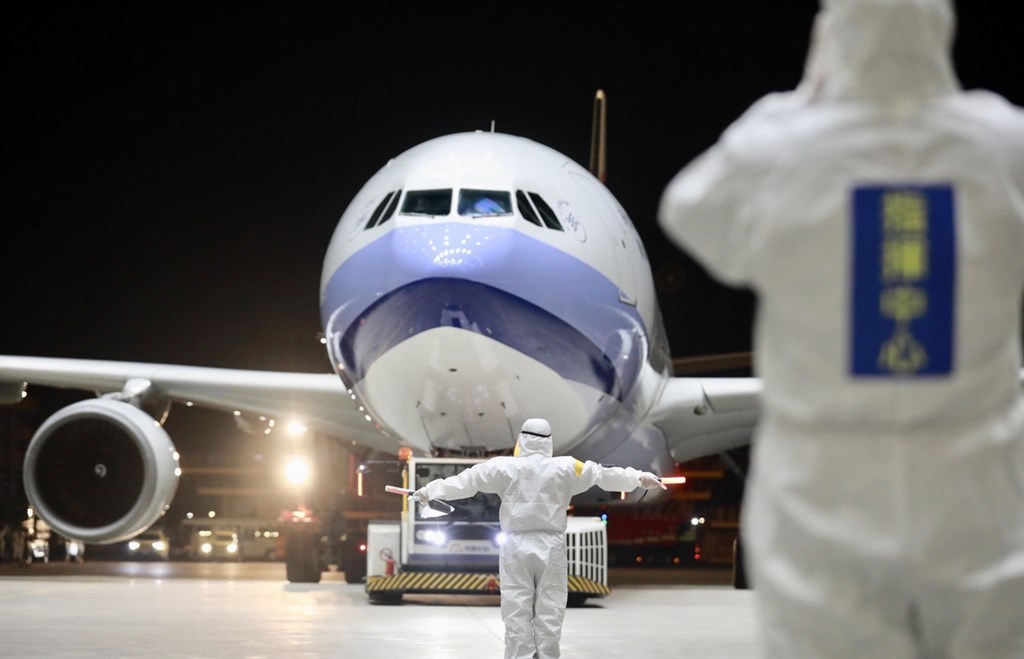 Taipei, March 26 (CNA) Two routine flights operated by China Airlines (CAL) between Taoyuan and Shanghai will be opened to transport Taiwanese nationals in Hubei Province home from this Sunday, the Taipei-based Straits Exchange Foundation (SEF) announced Thursday.
The flights will depart from Shanghai's Pudong International Airport for Taiwan at approximately 7:50 p.m. March 29 and the following day, the SEF said, noting that Taiwanese wishing to leave the Chinese province should make their way to Shanghai to catch either of the two flights.
The announcement came after China began lifting travel restrictions in Hubei on Thursday, allowing hundreds of Taiwanese nationals still stranded in the province to return to Taiwan. However, Wuhan, the capital of Hubei, which has been hardest-hit by the COVID-19 coronavirus disease, will remain in lockdown until April 8.
Despite the onset of COVID-19 in China, there are currently still direct flights connecting China and Taiwan from four Chinese destinations -- Beijing, Shanghai, Chengdu and Xiamen.
Quarantine and protection measures will be carried out on passengers before boarding and upon arrival at their destinations, they will be isolated at designated quarantine locations for 14 days, the SEF said.
The opening of reservations begins Thursday, it said, adding that anyone wishing to reserve a return flight to Taiwan should call the SEF hotline at 886-2-25339995 or 886-2-2175706.
The SEF is the semi-official intermediate organization that handles cross-Taiwan Strait affairs in the absence of formal government links.
View All