Taiwan mulling countermeasures to Chinese residence permit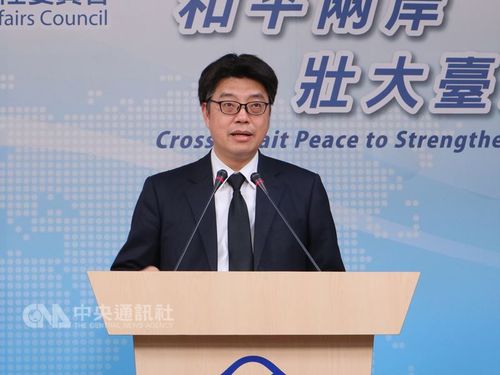 Taipei, Aug. 30 (CNA) Taiwan's Mainland Affairs Council (MAC) said Thursday that Taiwanese nationals applying for a residence permit in China will not have their Taiwan household registration automatically revoked, but the government is assessing possible countermeasures, including imposing certain restrictions on the citizenship rights of such individuals.
Effective Sept. 1, China will begin issuing residence permits to residents from Hong Kong, Macau and Taiwan to increase the convenience for those living, working and studying in China, according to China's State Council.
Given Beijing's claim that applicants are not required to register on China's household registration system, Taiwanese holders of the card would not be in violation of Article 9-1 of the Act Governing Relations between the People of the Taiwan Area and the Mainland Area, MAC Deputy Minister Chiu Chui-cheng (邱垂正) said Thursday.
The article states that Taiwan nationals who have household registration in China or possess Chinese passports shall have their Taiwan nationality revoked as well as the right to participate in elections, recalls, initiatives, referendums, serve in the military or take public office, as well as any other rights derived from having household registration in Taiwan.
This is the first time the MAC has said holding a Chinese residence permit does not constitute a violation of the law since China announced the measure on Aug. 16.
However, Chiu added that the MAC is considering two possible measures to counter the threat posed by China's "united front strategy" to "national security and interests."
The MAC has been in discussions with related agencies as to whether Taiwanese in possession of a Chinese residence permit should be required to declare that status and thereafter be denied the right to serve in any public office handling important or sensitive affairs, Chiu said at a press conference.
Meanwhile, Chiu reminded the public of possible risks associated with the residence permit, including that they could be subject to tax on their worldwide income should China pass proposed amendments to its Income Tax Law.
Chiu also warned that applicants for the residence permit will have their fingerprints taken by the Chinese authorities and thereby be subject to China's "Skynet Project," a comprehensive surveillance and monitoring system Beijing is building.
Earlier Thursday, Raymond Sung (宋承恩), an international law expert, said the residence permit was China's latest tactic to "chip away at Taiwan's sovereignty."
At a press conference hosted by the Taiwan Association of University Professors, Sung and other experts appealed to the government to come up with effective strategies to counter China's actions aimed at eroding Taiwan's sovereignty.