French MPs urge cross-strait dialogue on civil aviation issue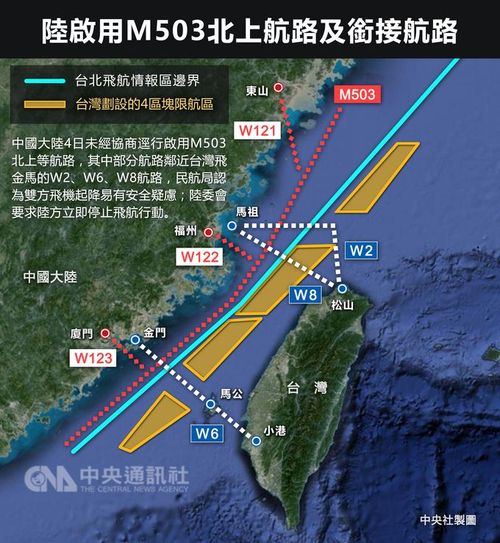 Paris, Feb. 14 (CNA) The French National Assembly's France-Taiwan Parliamentary Friendship Group urged the resumption of dialogue between Taiwan and China and the adoption of a spirit of harmony and restraint in addressing civil aviation matters that have recently caused tension in cross-strait relations.
In a press statement published on Feb. 6, the friendship group, a delegation which visited Taiwan in December, called on both sides of the Taiwan Strait to take advantage of the Lunar New Year holiday to resume exchanges.
The French members of parliament said that cross-strait relations should be based on constructive dialogue and rooted in finding a peaceful solution to the Taiwan issue that will in turn ensure regional stability and prosperity.
Tensions between China and Taiwan ran high after the former unilaterally announced the activation of four new aviation routes in the Taiwan Strait -- a northbound path on the M503 route and three east-west extension routes called W121, W122 and W123 -- earlier in January.
To ensure aviation safety, both sides should discuss the activation of routes in the Taiwan Strait or do so through the International Civil Aviation Organization, rather than making any one-sided decisions, the group noted.