MAC sees no room for cross-strait cooperation on territorial issues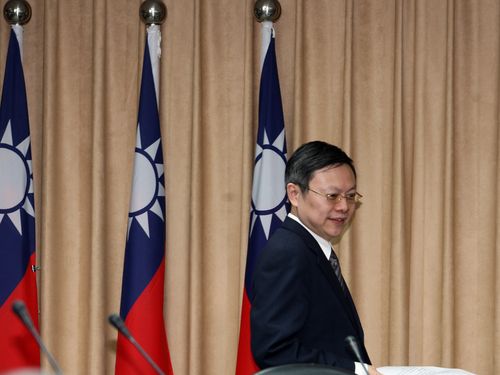 Taipei, May 15 (CNA) Taiwan does not think there is any possibility of joining forces with China in the territorial dispute in South China Sea, according to Taiwan's Mainland Affairs Council (MAC) spokeswoman Wu Mei-hung Thursday.
Taiwan's government has reiterated its stance several times and the MAC has never changed its policy of not working with China on the issue, Wu told reporters after Ma Xiaoguang, spokesman for China's Taiwan Affairs Office, on Wednesday suggested that the two sides "cooperate" on the South China Sea dispute.
Instead, Wu said President Ma Ying-jeou's 2012 East China Sea Peace Initiative could be expanded to cover areas of the South China Sea, which were also considered as part of the territory of the Republic of China.
Based on the principle of the undividable sovereignty of Taiwan, Ma's peace initiative suggests an agreed code of conduct for the East China Sea and the possibility of all parties developing and sharing the resources in the region peacefully, Wu said.
Taiwan, Japan and China all lay claim to the Diaoyutais in the East China Sea, while series of potentially explosive confrontations have developed recently over disputed territory in the South China Sea, with China, Vietnam and the Philippines in the forefront.
Earlier Thursday, Foreign Minister David Lin also said Taiwan will not cooperate with China on the territorial issues and noted that anti-China protests in Vietnam have affected Taiwanese businessmen there.
The riots erupted earlier in the week after Vietnamese crowds took to the streets to protest a Chinese oil-drilling venture in an area of the South China Sea also claimed by Hanoi.
Hundreds of 100 Taiwanese-invested companies in Vietnam have been affected by the riots and two Taiwanese have been injured.
According to media reports in Vietnam, hundreds of ethnic Chinese have fled Vietnam for neighboring countries, including Cambodia, to escape the unrest.
(By Chou Yi-ling and Maia Huang)ENDITEM /pc
Related stories:●May 15: MAC sees no room for cross-strait cooperation on territorial issues●May 14: Taiwan condemns violence against Taiwan businesses in Vietnam (update)●May 9: Taiwan expresses concern, reiterates claim over South China Sea
(Click here for developments related to the anti-China protest-turned-riot in Vietnam.)