Long lines for iPhone 15 as it goes on sale in Taiwan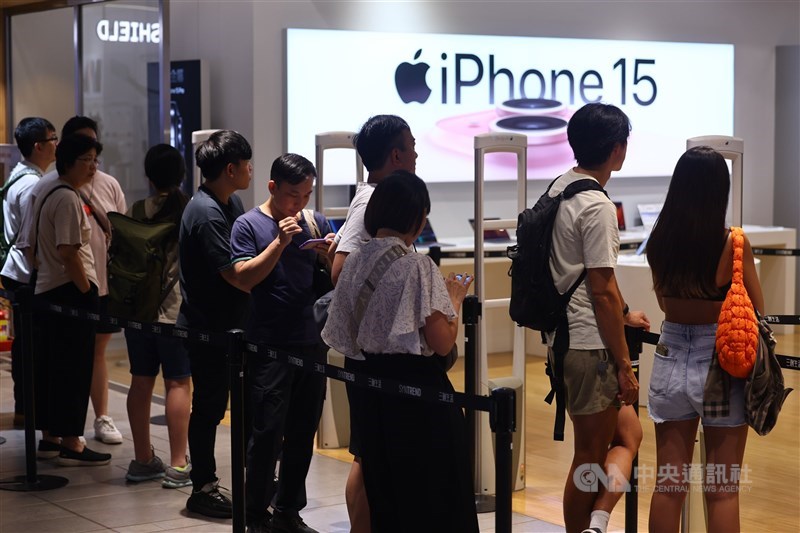 Taipei, Sept. 22 (CNA) People who preordered or wanted to buy a device from the new iPhone 15 series were able to get their hands on the new products starting Friday but faced long waits at Apple retail stores and the outlets of major telecom operators in Taipei.
According to Apple Inc., consumers who preordered a new iPhone 15 in the past week could pick up their phone starting Friday at Apple's retail stores, while those who did not preorder the phones could not purchase it directly at the stores.
At the Apple Store at Far Eastern Department Store in Xinyi District, a man surnamed Hsu (徐) headed the line to pick up his preordered iPhone 15 Pro Max 256GB, and said it was his 12th iPhone since 2007.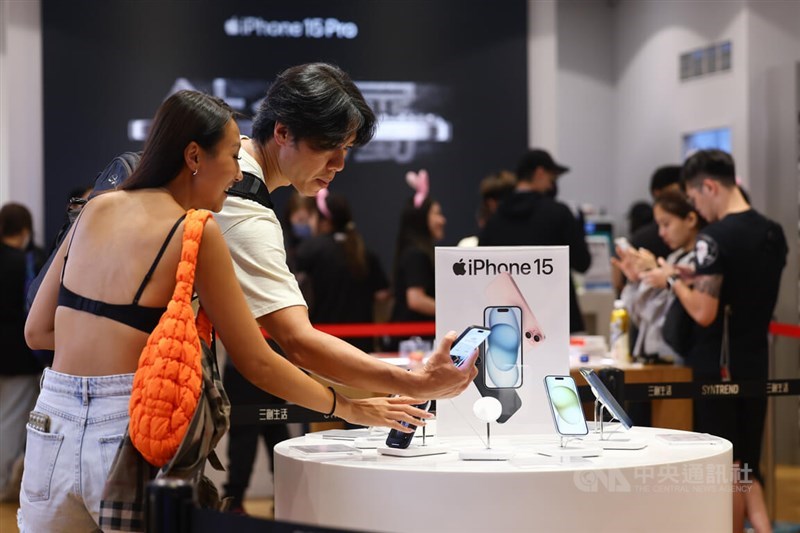 The 34-year-old Hsu said he has been an Apple fan for 16 years, and got on line for this year's new product at 3:30 a.m. Friday.
Asked which new functions he was looking forward to the most, Hsu said he was excited about the USB-C port, because it could charge and connect to a variety of devices and could link the phone to a television to enjoy streaming services.
A 35-year-old customer surnamed Hsu (許) who was second in line said he preordered the iPhone 15 Pro Max 512 GB because he wanted to take more pictures of his newborn baby.
Hsu, a 13-year Apple fan, said he looked forward to the improved camera system with enhanced zoom capabilities.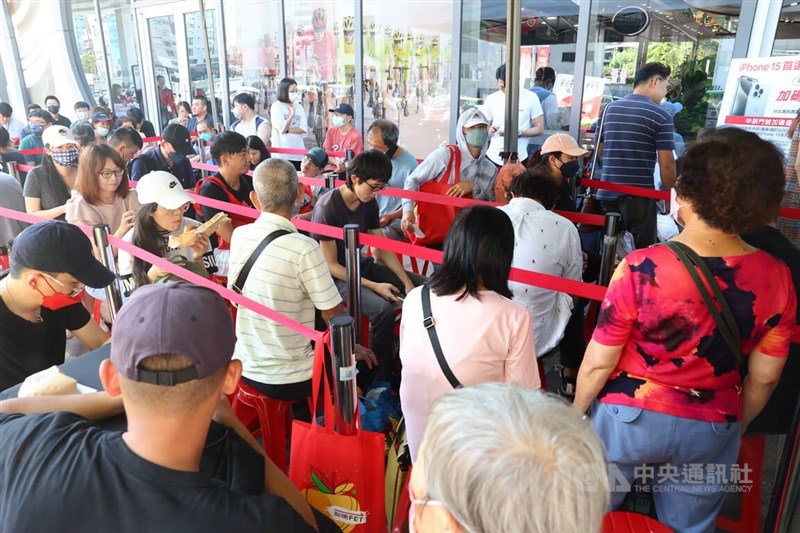 Also on Friday, Taiwan's major telecom operators, which often offer free or discounted new iPhone models to attract consumers, held special events for the phone's launch in some stores in Taipei.
At Chunghwa Telecom's East District service center, a man surnamed Hsu (許) was the first in line to purchase a new iPhone.
According to Hsu, he started lining up 10 days ago with his 10 employees, while a man surnamed Yeh (葉) waited in line for the new devices for eight days at Asia Pacific Telecom's store in Syntrend Creative Park.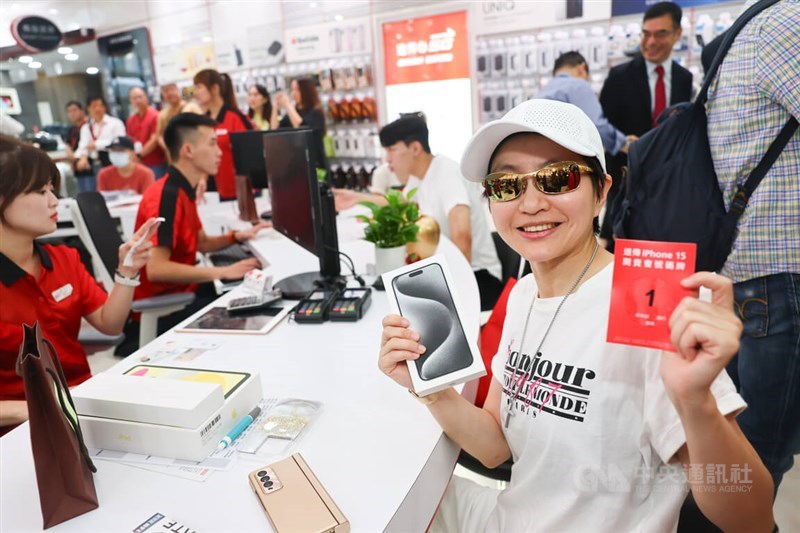 Meanwhile, telecom operators Far EasTone Telecommunications Co. and Taiwan Mobile Co. held iPhone events at Syntrend Creative Park, with some fans starting to line up for the new iPhone 15 series a few days ago.
Also on Friday, online vendor momo.com Inc. said in a press release that the iPhone 15 devices that it had available sold out within one minute after going on sale at 8 a.m.
According to the company, the iPhone 15 Pro was the most popular model among the new devices, while the natural titanium was the most popular color among Apple fans.