Taipei Tourism Expo crowds may signal tourism business resurgence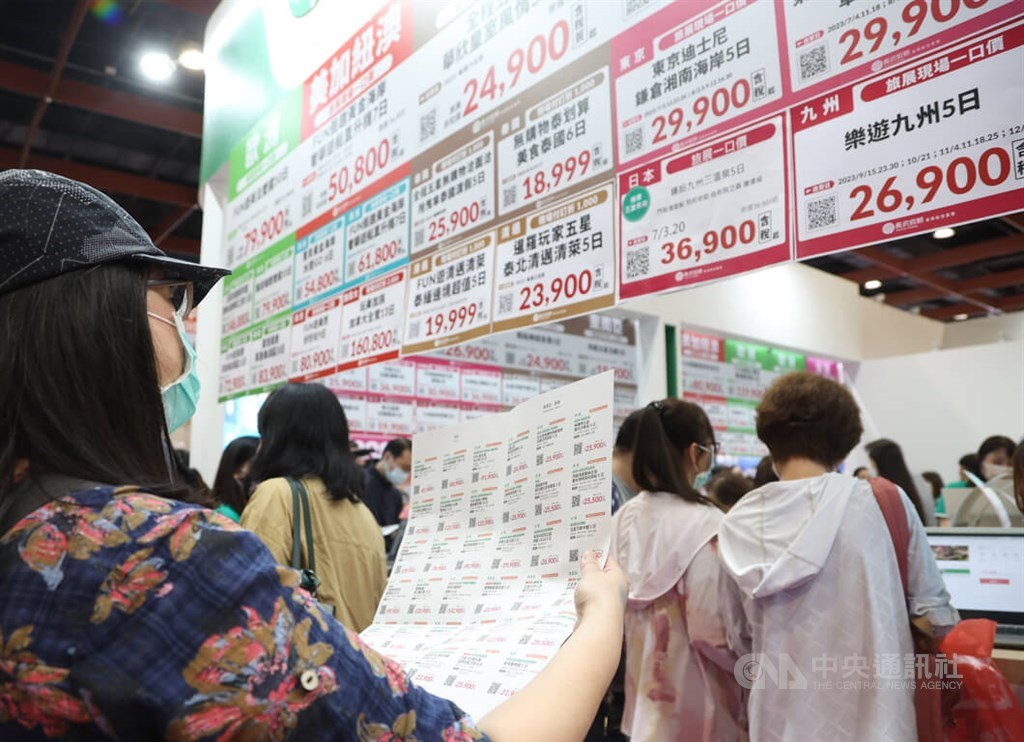 Taipei, May 26 (CNA) The Taipei World Trade Center was packed with visitors on Friday as the 17th Taipei Tourism Expo opened, providing hope to travel businesses that the domestic travel market is finally back after being devastated by the COVID-19 pandemic.
Though it was just the first day, business was better than at the Taipei International Travel Fair last November, said Klook, a Hong Kong-based travel booking platform, attributing the surge to renewed confidence and interest in traveling abroad.
The Taipei International Travel Fair was held Nov. 4-7, less than a month after Taiwan lifted COVID-19 border restrictions on Oct. 13, and many consumers at the time were still hesitant to make any travel plans, a representative of the platform told CNA.
More visitors are expected to attend the exposition this weekend, the Klook representative said.
Some 250 companies and 10 overseas organizations have exhibits at the fair, the biggest of its kind in Taiwan so far in 2023, and will be selling tour packages, food and lodging vouchers, and plane tickets at discounted fares, according to the fair's Facebook posts.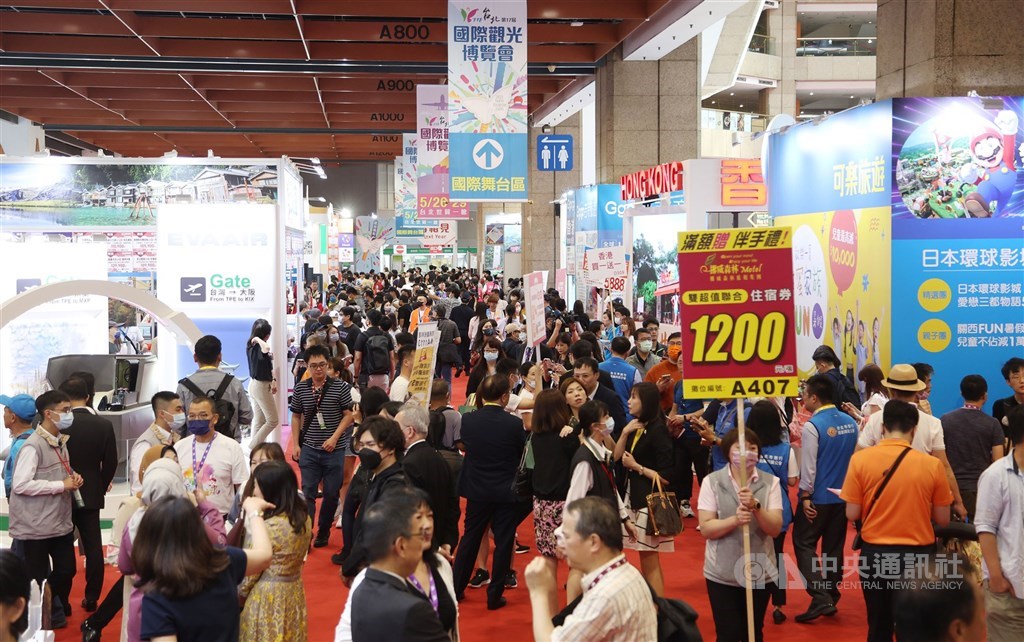 The four-day trade show is expected to attract about 300,000 visitors and drum up more than NT$100 million (US$3,252,900) in business, Klook said.
The platform said Japan and South Korea are currently the most popular tourism destinations among local travelers, with Southeast Asian countries such as Vietnam and Thailand also drawing interest.
Because of the expected resurgence in demand, however, tour package fees during the peak summer months will likely be 30-40 percent higher than during non-summer months and even higher than they were in 2019 before the COVID-19 pandemic emerged, the Klook representative cautioned.
People who have tickets can attend the fair during 10 a.m. and 6 p.m. until May 29.
Admission is NT$150, but students and people aged 65 and above can gain entry for NT$100.