COST OF LIVING
/
Labor ministry formally announces 4% minimum wage hike in 2023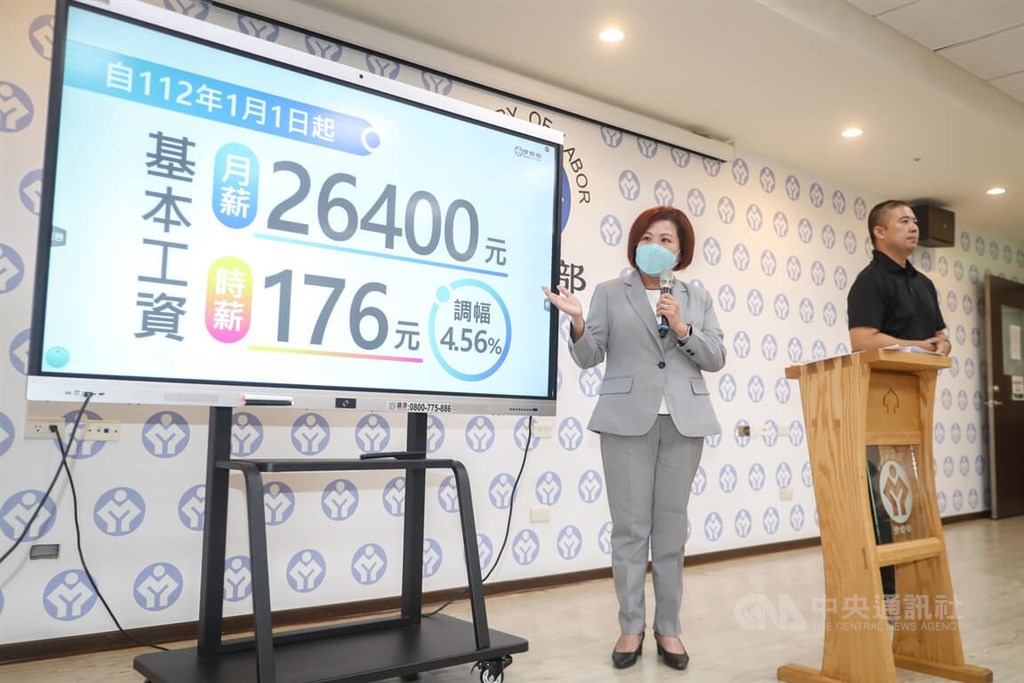 Taipei, Sept. 14 (CNA) The Ministry of Labor (MOL) on Wednesday officially announced that Taiwan's minimum monthly and hourly wage will rise by 4.55 percent and 4.76 percent, respectively, from Jan. 1, 2023.
The announcement, which follows a recommendation made by the ministry's Minimum Wage Review Committee on Sept. 1, will raise the minimum monthly wage from the current NT$25,250 (US$812) to NT$26,400, and the minimum hourly wage from NT$168 to NT$176.
In total, 2.32 million Taiwanese will benefit from the wage hike, including 1.752 million workers earning monthly salaries and 574,000 workers earning hourly wages, the ministry said.
The MOL has previously defended the raise as a compromise between business and labor interests, and said that it will help offset the impact on low-income workers of inflation, which is forecast to rise to 2.92 percent this year.
Related news
Sept. 14: January-July real wages fall for first time in 6 years
Sept. 9: Central bank governor expects Taiwan's CPI growth to fall below 2% in 2023
Sept. 6: Consumer price growth falls to six-month low in August
Sept. 1: Minimum wage hike to address inflation, economic difficulties: MOL
Sept. 1: 'Salt on our wounds': business groups decry minimum wage hike
Aug. 31: Taiwan Cabinet approves public sector pay freeze for 2023
Aug. 29: 76% of enterprises only accept up to 3% hike in minimum wage: Poll
Aug. 25: Big minimum wage hike needed to offset rising prices: Labor union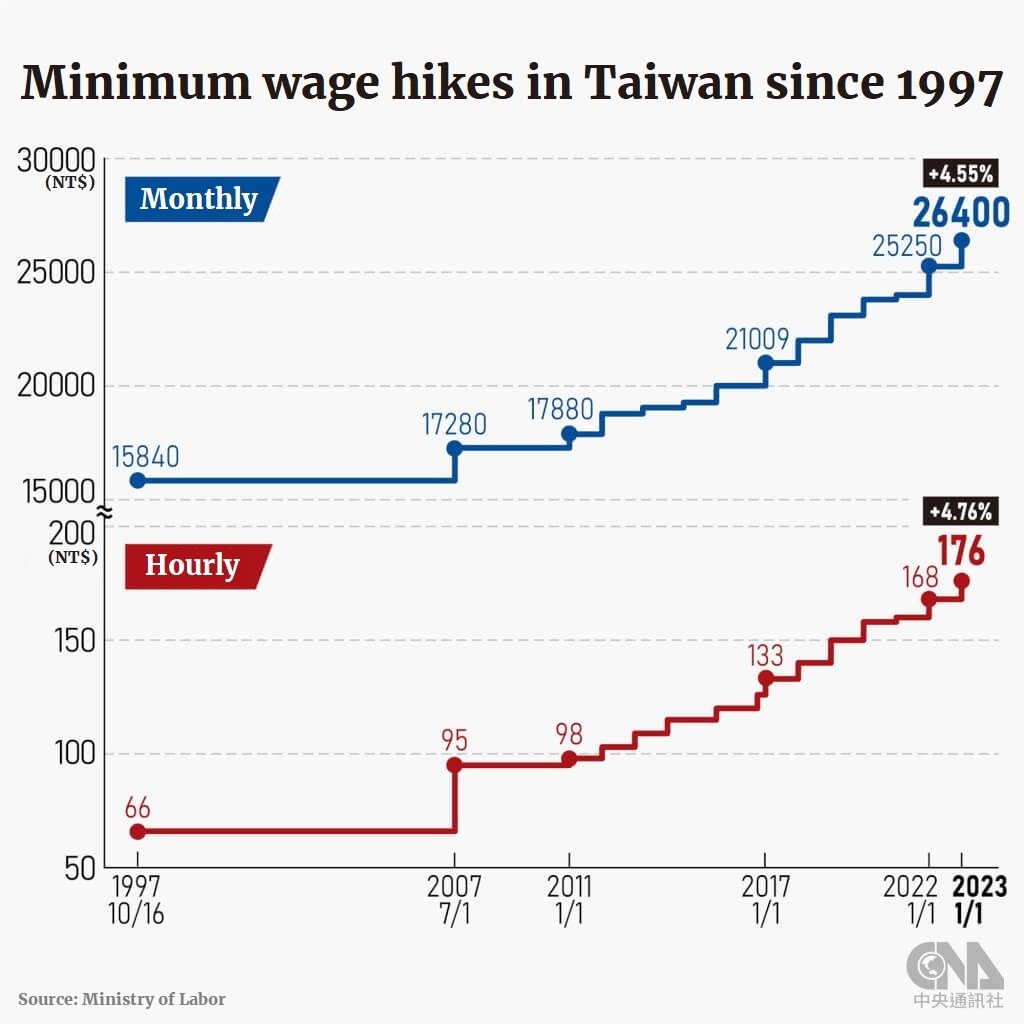 View All