CORONAVIRUS
/
Travel agencies look to cash in on Japan's easing of border controls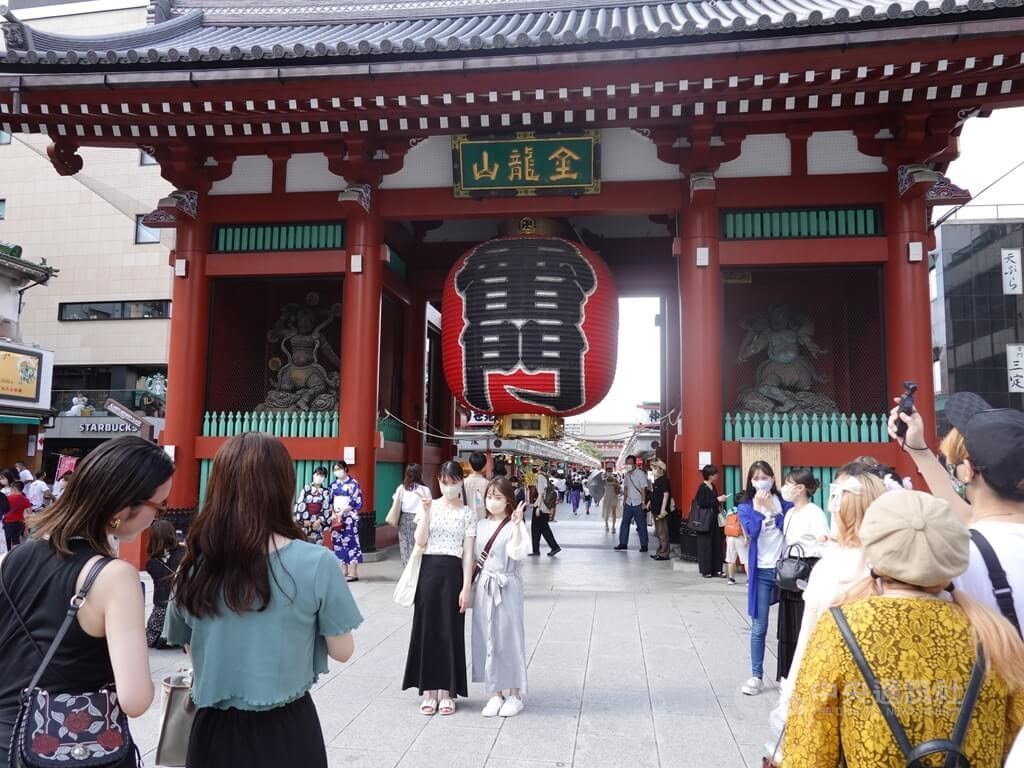 Taipei, Aug. 31 (CNA) With Japan's announcement Wednesday that it will raise the daily cap on inbound visitors from 20,000 to 50,000 and drop the requirement for tourists to be in "guided" tour groups, Taiwanese travel agencies said they would look to team up with their Japanese counterparts to promote visits by Taiwanese tourists.
The easing of border controls will take effect on Sept. 7 and will allow visitors to enter Japan in "non-guided" groups, Japanese Prime Minister Fumio Kishida told reporters at the Prime Minister's Office. More details will be released by the authorities soon, according to Japanese media.
The announcement marked a slight change from rules that Tokyo implemented in June, which only allowed entry to travelers as part of guided tour groups.
While travelers will not need to be accompanied by a guide when in Japan from Sept. 7, they will still be required to follow itineraries set by travel agencies, according to media reports.
Commenting on Japan's new travel rules, Taiwan's Tourism Bureau said that local travel agencies could sell customers flight and hotel packages and put them in touch with Japanese travel agencies that will take care of them while they are in Japan.
Visiting Japan will be more complicated than in the past, as tourists will need Japanese travel agencies to help them purchase insurance plans and vouch for the purposes of their trips and health in order for them to apply for a travel visa, Chung Hsing Travel Service President Lee Chee-yuen (李奇嶽) said, adding that this process will cost between 10,000 and 15,000 yen (US$72-US$108) for trips lasting five to seven days.
Under the new regulations, Lee estimated that the number of Taiwanese tourists heading to Japan will rise by 30 percent.
Also from Sept. 7, travelers who have received three shots of a COVID-19 vaccine will not need to present a negative PCR test report upon boarding flights to Japan.
However, a shortage of flights, rising airfare costs, and the month-long wait for travel visas to be approved are all problems that could discourage people from visiting Japan, he said.
According to statistics published by the Immigration Services Agency of Japan, the daily number of arrivals in July was about 14,000, which rose to about 20,000 in August.
When asked to comment on the fact that Japan is the only Group of Seven (G7) member that still caps the daily number of inbound visitors, Kishida has said that border controls would be eased gradually after factoring in the COVID-19 situation in Japan.
View All