COST OF LIVING
/
Taiwan could see inflationary pressure ease in second half of 2022: NDC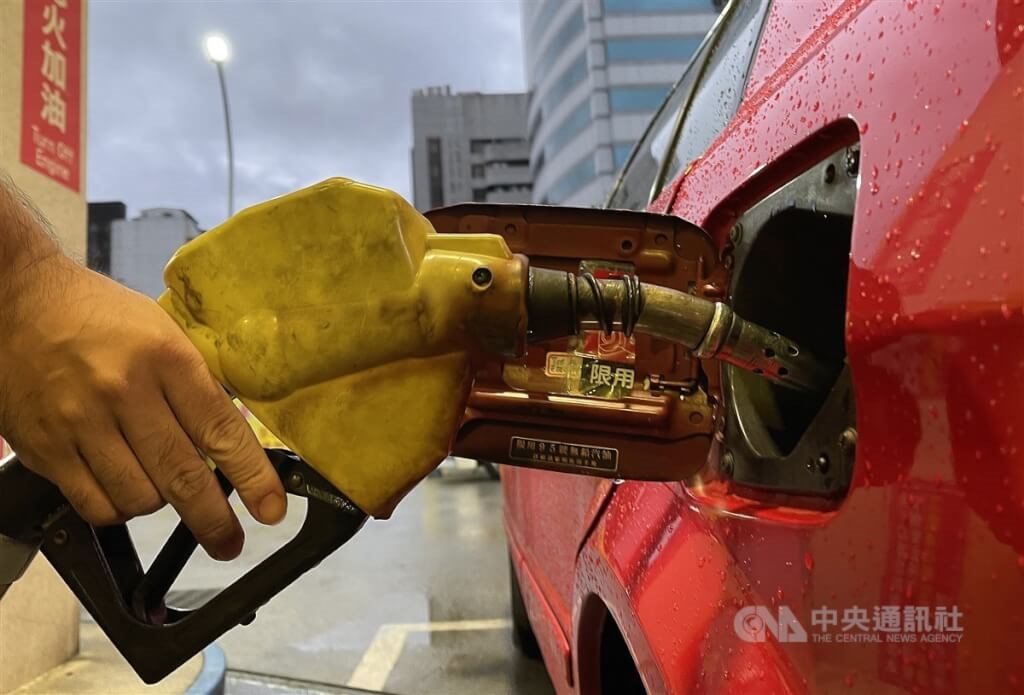 Taipei, June 18 (CNA) Inflationary pressure in Taiwan is expected to ease as international crude oil prices go lower in the second half of this year, according to Kung Ming-hsin (龔明鑫), head of the National Development Council (NDC).
Speaking with reporters on the sidelines of a forum on carbon neutrality in Taipei Friday, Kung said a recent spike in Taiwan's consumer price index (CPI) was largely a result of skyrocketing crude prices amid growing geopolitical tensions surrounding Russia's invasion of Ukraine.
However, Kung said he was optimistic that crude oil prices would head south in the second half of the year, helping Taiwan offset some of the headwinds caused by growing inflationary pressure.
In May, Taiwan's CPI rose 3.39 percent from a year earlier -- the highest growth in almost 10 years and the third consecutive monthly increase in excess of 3 percent -- and CPI growth remains well above the 2 percent alert level set by the central bank.
In May, fuel prices in Taiwan soared 12.62 percent compared to the same month a year earlier.
In addition to fast-growing fuel prices, the Directorate General of Budget, Accounting and Statistics (DGBAS) said CPI growth in May was also caused by higher food prices, which rose by 7.40 percent year-over-year.
In the first five months of this year, local CPI growth averaged 3.04 percent from a year earlier, with core CPI up 2.33 percent, according to the DGBAS.
Central bank raises interest rates twice in 2022
Due to the CPI surge in May, the central bank raised its key interest rates by 12.5 basis points, effective on Friday, after it wrapped up a quarterly policymaking meeting on Thursday.
It was the second rate increase by the central bank in 2022, following a 25 basis point hike in March, and comes at a time when many central banks around the world have been gearing up to fight inflation.
After the latest rate hike, the benchmark discount rate, which rose from a historic low of 1.125 percent to 1.375 percent in March, now sits at 1.5 percent.
A day before Taiwan's central bank announced its rate hike, the U.S. Federal Reserve announced it would raise key interest rates by 75 basis points.
Despite Fed Chair Jerome Powell admitting that such a rate hike was "an unusually large one," the Fed has hinted it will raise interest rates by an additional 175 basis points over the course of 2022.
Since the Fed started a rate-hike cycle in March, it has added 150 basis points to its key interest rates, while Taiwan's central bank most recently raised interest rates by 37.5 basis points.
Widening interest rate gap between Taiwan, U.S.
Compared with a hawkish Fed, many market analysts suspect a milder rate-hike cycle to be launched by Taiwan's central bank, which will widen the interest rate gap between Taiwan and the United States.
According to analysts, this could prompt foreign investors to move their funds out of Taiwan and into U.S. dollar-denominated assets, placing the Taiwan dollar under depreciation pressure and creating volatility in the local foreign exchange market.
However, Kung did not appear overly concerned about the widening interest rate gap between Taiwan and the U.S.
Kung said that prior to the Fed's launching of a rate-hike cycle in March, the U.S. Federal Funds Rates had ranged between 0 and 0.25 percent, while Taiwan's key interest rates had stayed above 1 percent ahead of a local rate-hike cycle, which also started in March.
In addition, Kung said the inflationary pressure faced by Taiwan was not as heavy as the U.S., making aggressive central bank action similar to the Fed's less warranted.
In May, the CPI surged 8.6 percent from a year earlier in the U.S., the fastest growth in four decades.
Other tightening measures
In addition to the rate hike of 12.5 basis points, Kung said the local central bank also moved to raise the required deposit reserve ratio -- the proportion of deposits that regulators require a bank to hold in reserves and not loan out -- by 25 basis points, effective from July 1.
Kung said the move to increase the required deposit-reserve ratio was expected to help the central bank tighten its monetary policy by taking back more funds from the market.
According to Kung, a silver lining is that the higher required deposit reserve ratio will not impose a direct cost on individuals who have borrowed or will borrow from banks, thus having a limited impact on consumption.
The 12.5 basis point rise in interest rates and the 25 basis point increase in the required deposit-reserve ratio should take about NT$120 billion (US$4.04 billion) out of the banking sector, according to Taiwan's central bank.
As for rising inflationary pressure, the central bank expects Taiwan's CPI to grow 2.83 percent, up from its previous estimate of 2.37 percent, while the bank also raised its forecast for growth in core CPI, which excludes fruit, vegetables, and energy, from 1.93 percent to 2.42 percent.
Related News
June 18: Major lenders follow suit after central bank raises rates
June 16: Central bank raises interest rates by 12.5 basis points
June 16: Central bank cuts Taiwan's 2022 GDP growth forecast to 3.75%
View All