COST OF LIVING
/
Consumer confidence weakens to 2-year low amid economic worries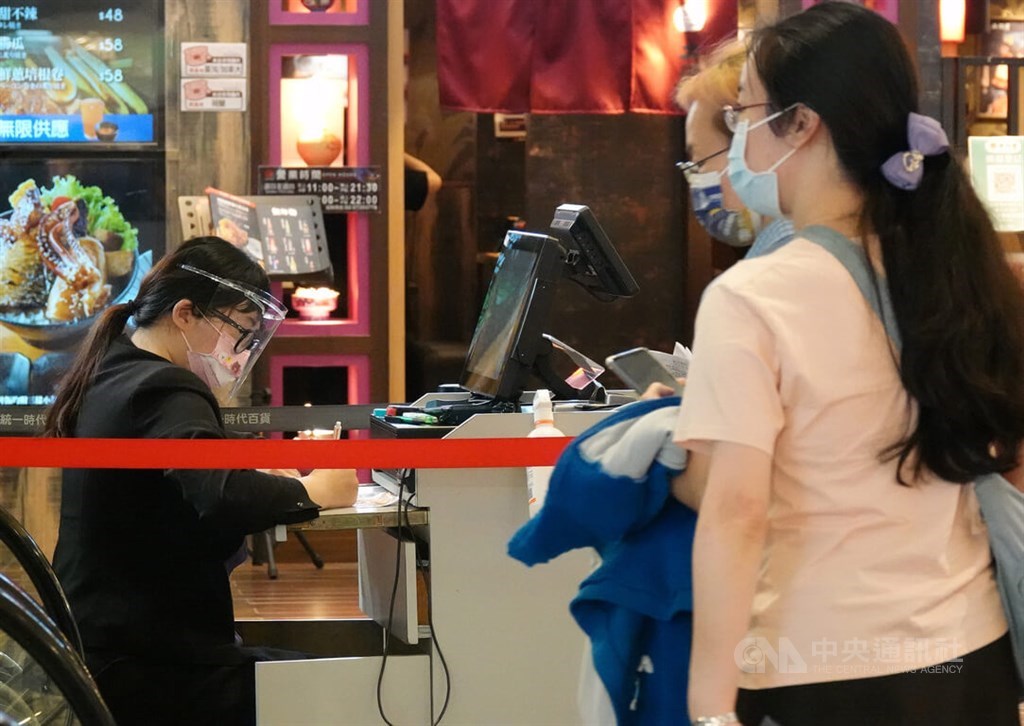 Taipei, May 27 (CNA) Local consumer confidence weakened to a two-year low in May amid concerns over rising inflation, National Central University (NCU) said Friday.
Citing a survey conducted between May 18 and 21, NCU said the consumer confidence index (CCI) fell 3.96 points from a month earlier to 67.81, the lowest level since May 2020, when the CCI stood at 64.87.
According to the university, all of the six factors in the May CCI moved lower to push the index down for the fourth consecutive month.
The CCI gauges the level of confidence people have regarding employment prospects, family finances, consumer prices, the local economic climate, the stock market, and the likelihood of purchasing durable goods over the coming six months.
Dachrahn Wu (吳大任), director of NCU's Research Center for Taiwan Economic Development, told reporters that the subindex on the family finances dipped to 75.95, its lowest point since March 2014 when it stood at 74.55.
Inflation, slowing global demand, employment
Wu said many families were grappling with the effects of rising inflation, which has prompted the central bank to raise its key interests in March.
Several major central banks around the world, including the United States Federal Reserve, also launched rate hike cycles around the same time, denting equity markets and adding more pressure on family finances, Wu added.
The local central bank raised interest rates by 25 basis points in March to fight inflation, and markets will be watching developments at the bank's next policymaking meeting on June 16 closely.
● Taiwan's CPI growth to top 2% in 2022: central bank (May 18)
Wu said rising inflation had stymied domestic consumption. Slowing global demand could affect Taiwan's export-oriented economy and hurt the local job market further, he added.
Wu warned that such a scenario could cause an increase in furloughed workers in the manufacturing sector in the second half of this year.
"With the local economy expected to deteriorate, I am afraid that many families will struggle to get by," Wu said.
● Jobless rate falls in April, but May figure could rise amid COVID-19 (May 23)
Among the five factors in the CCI, the subindexes on consumer prices, employment, and the local economic climate dropped by 1.25, 1.95 and 3.55 points, respectively, from a month earlier to 30.55, 66.80, and 85.85 in May.
In addition, the subindexes on the stock market, and the likelihood of purchasing durable goods also fell by 8.70 and 5.10, respectively, from a month earlier to 32.90 and 114.80 in May.
With the local equity market stuck in the doldrums in recent sessions amid global volatility and geopolitical risks, the stock market subindex sunk to its lowest level since October 2020, when the subindex stood at 30.
Due to growing inflation, the willingness to buy durable goods such as cars and homes was also dampened in May, the survey found.
● Low-middle income families see greatest impact from inflation: DGBAS (May 17)
'Stagflation' concerns
"Under such unfavorable circumstances, I also fear that Taiwan will suffer from so-called stagflation," Wu said, referring to when inflation is high, the economic growth rate slows, and unemployment remains steadily high.
As a result, Wu urged the central bank to carefully adjust its monetary policy.
In April, Taiwan's CPI soared 3.38 percent year-over-year, the highest growth since August 2012, when it surged 3.42 percent, with the core CPI, which excludes vegetables, fruits, and energy, also rising 2.53 percent.
In the first four months of this year, the local CPI rose 2.95 percent from a year earlier.
A subindex score of 0-100 indicates pessimism, while a score of 100-200 shows optimism, NCU said, noting that optimism was seen in May only in the subindex for the likelihood of purchasing durable goods over the next six months.
The NCU survey in May collected 2,810 valid questionnaires from local consumers aged 20 and over. It had a confidence level of 95 percent and a margin of error of plus or minus 2.0 percentage points.
View All