4% economic growth a steep hill for Taiwan this year: central bank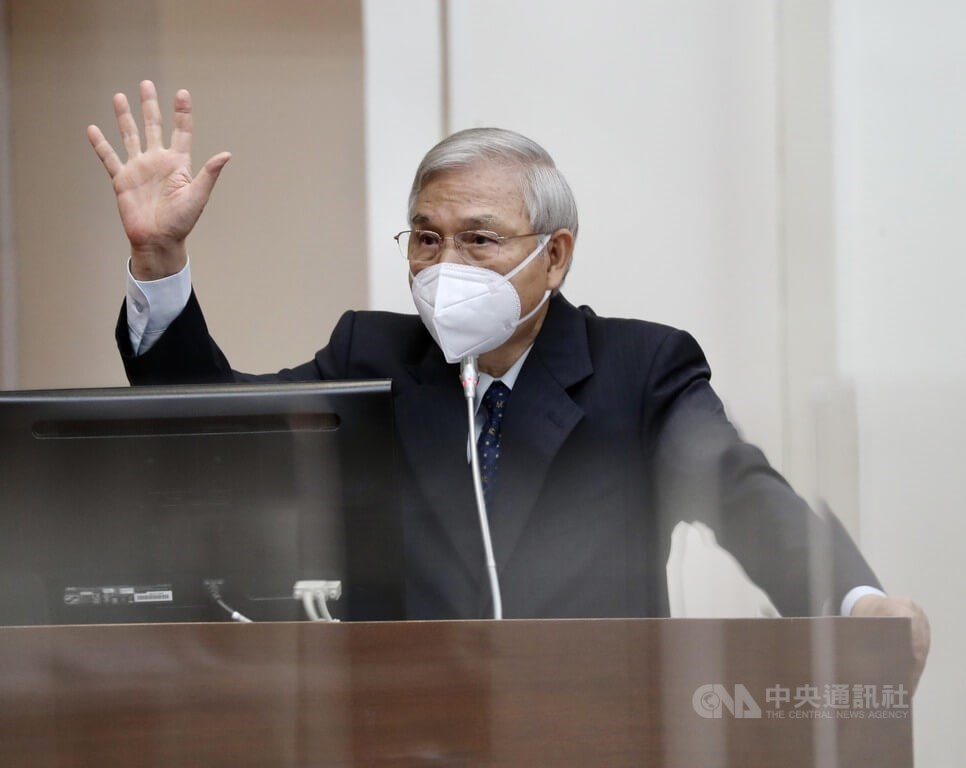 Taipei, May 12 (CNA) Taiwan might find it difficult to achieve an economic growth rate of 4 percent this year, given the unrelenting imported inflation pressure caused mainly by the ongoing war between Russia and Ukraine, central bank governor Yang Chin-long (楊金龍) said Thursday.
While Taiwan's economy grew 3.06 percent year-on-year in the first quarter of 2022, the growth is expected to decline in the second half of the year, Yang said at a hearing of the Legislature's Finance Committee, citing the United States' interest rate hike and the Russia-Ukraine war.
The central bank had raised its forecast in March for Taiwan's 2022 gross domestic product (GDP) growth, from 4.03 percent to 4.05 percent, and its projection for the consumer price index (CPI) growth from 1.59 percent to 2.37 percent, revising its estimates from last December.
At Thursday's legislative hearing, Yang said in response to a lawmaker's question that the 2022 GDP growth may be closer to 3 percent than 4 percent, based on a forecast in April by the International Monetary Fund (IMF).
Yang said the IMF had underestimated Taiwan's economic strength, when it cut its forecast for the country's 2022 GDP growth by 0.1 percentage points to 3.2 percent.
Most other international financial institutions have projected Taiwan's 2022 economic growth in the 3.6 percent to 3.8 percent range, he told lawmakers.
Taiwan's central bank is collecting data and will release its updated economic growth forecast during its quarterly monetary policymaking meeting on June 16, Yang said.
On the question of the growing impact of inflation, Yang said Taiwan's consumer price index will continue to rise in the second quarter but will drop in the third and fourth quarters, although it is likely to remain above 2 percent.
For the full year, the CPI is estimated to be around 2.5 percent, he said, adding that the central bank is prepared to tighten its monetary policy if the inflation pressure continues.
When asked whether the central bank planned to raise its key interest rates at its June 16 meeting, Yang did not give a direct response, saying only that there are many tightening measures, including selective credit-control and withdrawal of funds from the foreign exchange market.
In March, the central bank raised its key interest rates by 0.25 percentage points, marking its first increase in seven quarters, following a similar move by the U.S. Federal Reserve.
The central bank said in its written report to the legislative Finance Committee that it will adjust its monetary policy based on the domestic inflation situation and outlook, the impact of the domestic COVID-19 outbreak on domestic industries and consumption, and the effects of major global economy movements on Taiwan.
In April, Taiwan's CPI rose 3.38 percent from a year earlier, its biggest increase in more than nine years, driven primarily by higher food and fuel prices, according to the Directorate General of Budget, Accounting and Statistics.