With Fed hawkish, Taiwan forecast to raise rates in June at earliest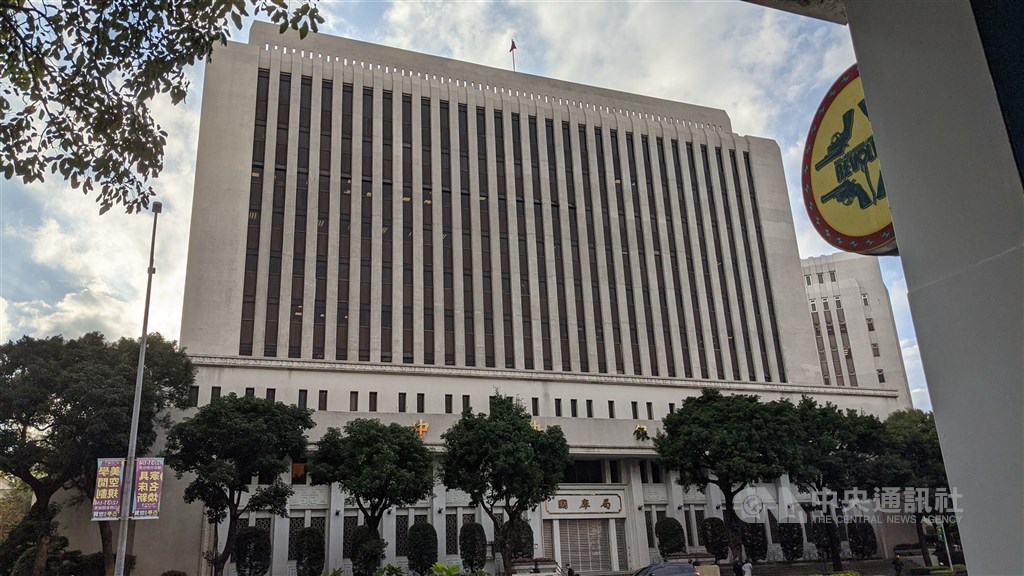 Taipei, Jan. 25 (CNA) Taiwan's central bank is likely to follow the lead of a hawkish U.S. Federal Reserve by raising its key interest rates in June at the earliest, the Taiwan Institute of Economic Research (TIER) said Tuesday.
Wu Meng-tao (吳孟道), director of the sixth research division at TIER, which is one of the leading economic think tanks in Taiwan, said the time was right for the Fed to tighten monetary policy amid continued economic stability and with unemployment currently below 4 percent.
More importantly, the Fed would likely kick off a rate hike cycle to rein in rising consumer prices, Wu added, as annual inflation in the U.S. hit 7 percent for the last month of 2021.
Earlier this month, U.S. Federal Reserve Chair Jerome Powell said at a hearing of the country's Senate that the Fed would launch a series of interest rate hikes and reduce its balance sheet this year by cutting its bond holdings to take funds back from the market.
In addition, the Fed is under added pressure to raise key interest rates after U.S. President Joe Biden voiced his support for the move.
With Powell presiding over a more hawkish central bank, Wu said it was very likely the Fed would make a decision on raising interest rates at a policymaking meeting scheduled for March.
"The local central bank is likely to make its own move by hiking interest rates by 0.125 percentage points to 0.25 percentage points in June at the earliest," he added.
During a hearing at the Legislative Yuan in late November 2021, Yang Chin-long (楊金龍), the governor of Taiwan's central bank, said raising interest rates before other economies would result in a surge of incoming funds that could create chaos on Taiwan's foreign exchange market.
Yang said the local central bank would likely follow the Fed's lead to avoid volatility in Taiwan's overheated housing market caused by overseas investment pushing up real estate prices.
At a quarterly policymaking meeting, the central bank decided to leave its key interest rates unchanged for the seventh consecutive quarter. The discount rate remains at 1.125 percent, the lowest in history.
Wu said that a strong recent economic showing was expected to give the central bank leeway to raise interest later this year. Taiwan's gross domestic product (GDP) is expected to grow more than 4 percent this year after a strong 6.09 percent increase last year.
TIER on Tuesday announced its decision to leave its forecast of Taiwan's GDP growth for 2022 unchanged at 4.01 percent from its previous estimate made in November.
TIER President Chang Chien-yi (張建一) told reporters that the moderate growth forecast for 2022 largely resulted from the relatively low comparison base over the previous year.
The think tank's latest forecast was in line with the Directorate-General of Budget, Accounting and Statistics (DGBAS), which forecast 2022 GDP growth of 4.15 percent in November.
While TIER remains upbeat about Taiwan's economy, Chang said 2022 would be a year full of uncertainty.
Gordon Sun (孫明德), director of TIER's Economic Forecasting Center, said that the think tank had paid close attention to the uncertainty created by the rampant spread of the Omicron variant of COVID-19.
In addition, an upswing in interest rates worldwide is expected to affect the financial markets, in particular after the Fed starts a rate hike cycle at a time as the global economy faces growing inflationary pressure, Sun said.
Sun said China's economic growth was also moderating and, as it is one of Taiwan's major markets, the situation could produce uncertainty.
Meanwhile, TIRE released data on Tuesday showing the business sentiment in the both manufacturing and service sectors improved in December.
In December, the composite index for the manufacturing sector's business sentiment rose 1.55 from a month earlier to 103.91, marking the second consecutive month of an increase, while the composite index for the service sector also rose 0.38 to 98.59, marking the fifth straight month of an increase, TIER said.