Indonesian office, bank sign MOU to boost business in Taiwan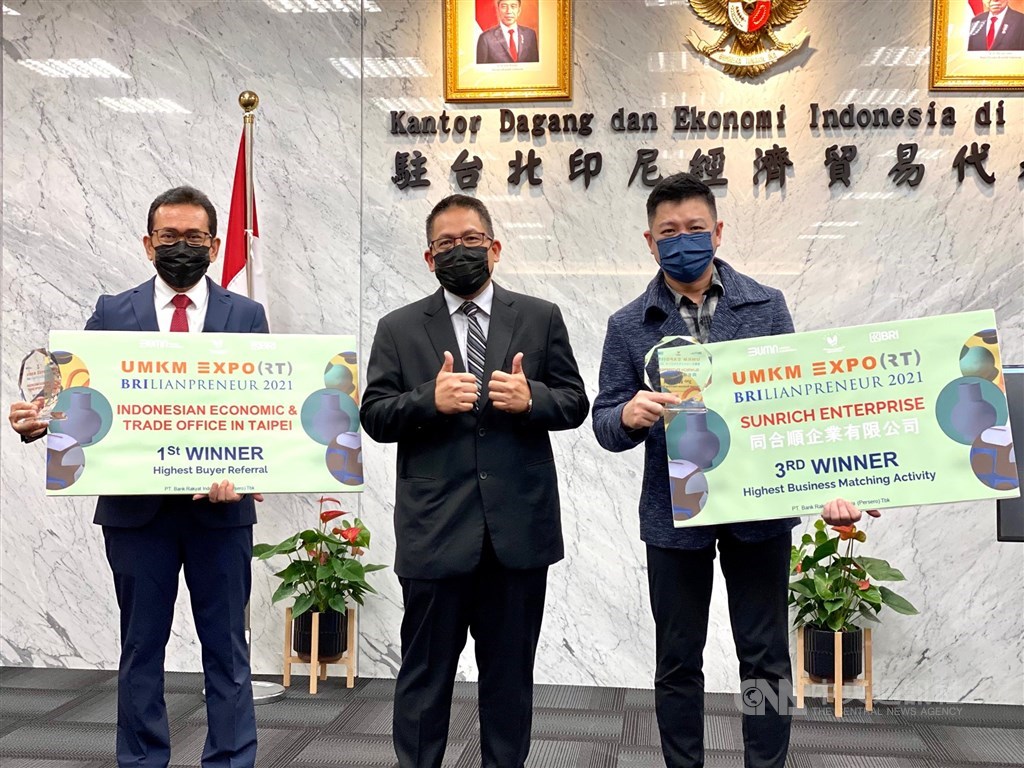 Taipei, Jan. 19 (CNA) Indonesia's representative office in Taipei and Bank Rakyat Indonesia (BRI) signed a memorandum of understanding (MOU) Tuesday to work together to promote Indonesian products and services in Taiwan and strengthen trade and business ties with Taiwan.
Indonesian representative to Taiwan Budi Santoso and Bank Rakyat Indonesia Taipei Branch Manager Endry Supriadi signed the MOU at a ceremony at the Indonesian Economic and Trade Office (IETO) attended by Indonesian diplomats and business people.
The MOU will facilitate cooperation between the IETO and bank on marketing and promoting Indonesian products and services, exchanging data, and sharing information.
That cooperation will make it easier for them to work as one in bringing together producers, exporters, importers and buyers in Taiwan and Indonesia.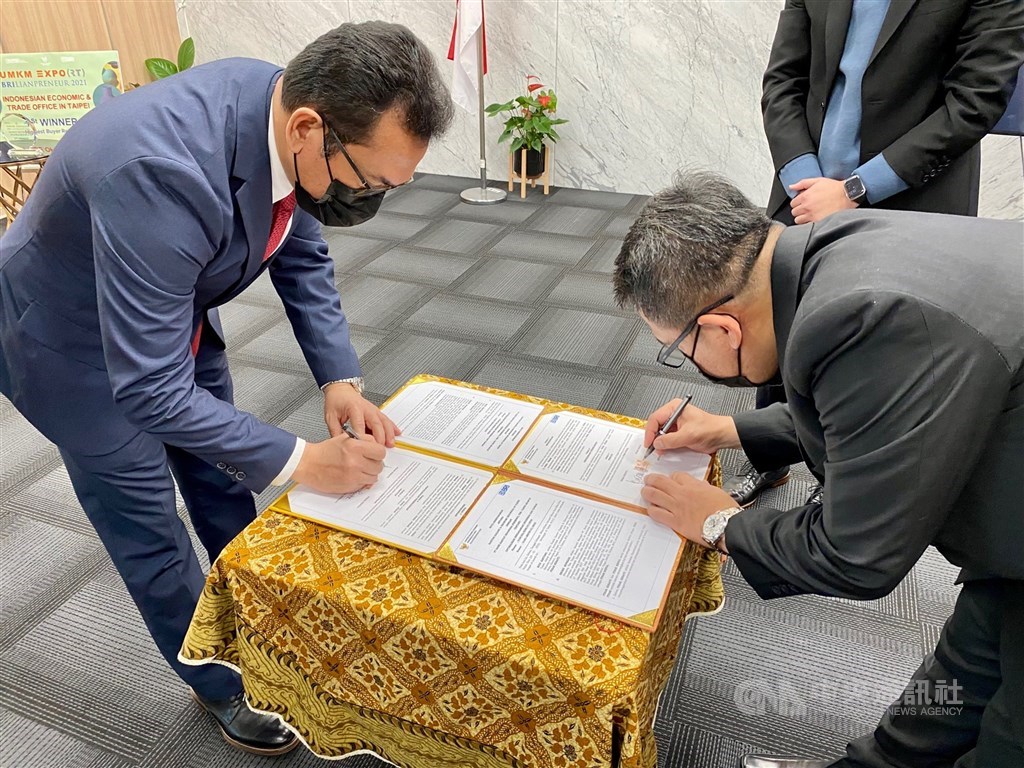 Indonesia is Taiwan's 13th largest trading partner, growing over 61 percent in total bilateral trade from US$6.785 billion in 2020 to US$10.957 billion in 2021, according to Bureau of Foreign Trade statistics. Given that potential, BRI opened its first-ever branch in Taiwan on Nov. 30 in downtown Taipei, becoming Indonesia's first-ever state bank to operate a branch in Taiwan.
In its initial stage of operations, the bank is targeting Indonesian nationals in Taiwan and businesses with ties to Indonesia as its main customer bases.
Budi said the bank's priority will be to serve micro, small, and medium enterprises (MSMEs) and support people at the grassroots level, consistent with the bank's role as an important part of the Indonesian community in Taiwan, which numbers about 300,000 people.
"Indonesians will feel confident saving money at BRI because it is an Indonesian state bank," he said.

In addition to supporting the Indonesian community, including its many migrant workers, BRI also hopes to facilitate investment and money transfers of businesses between Taiwan and Indonesia, Endry said.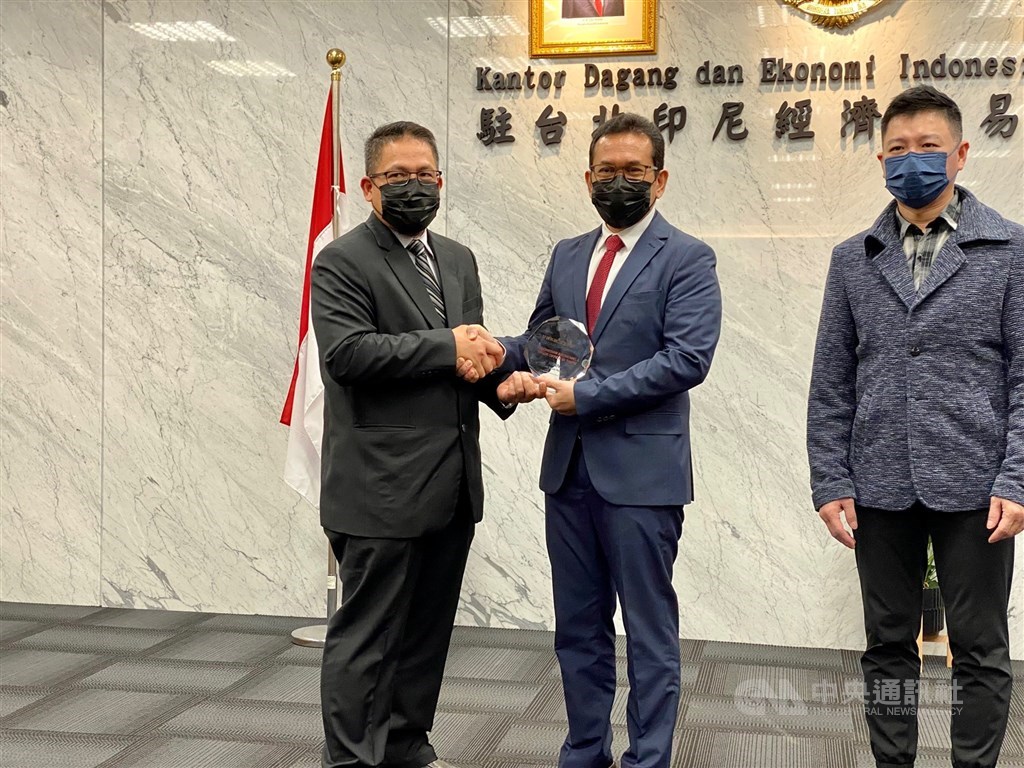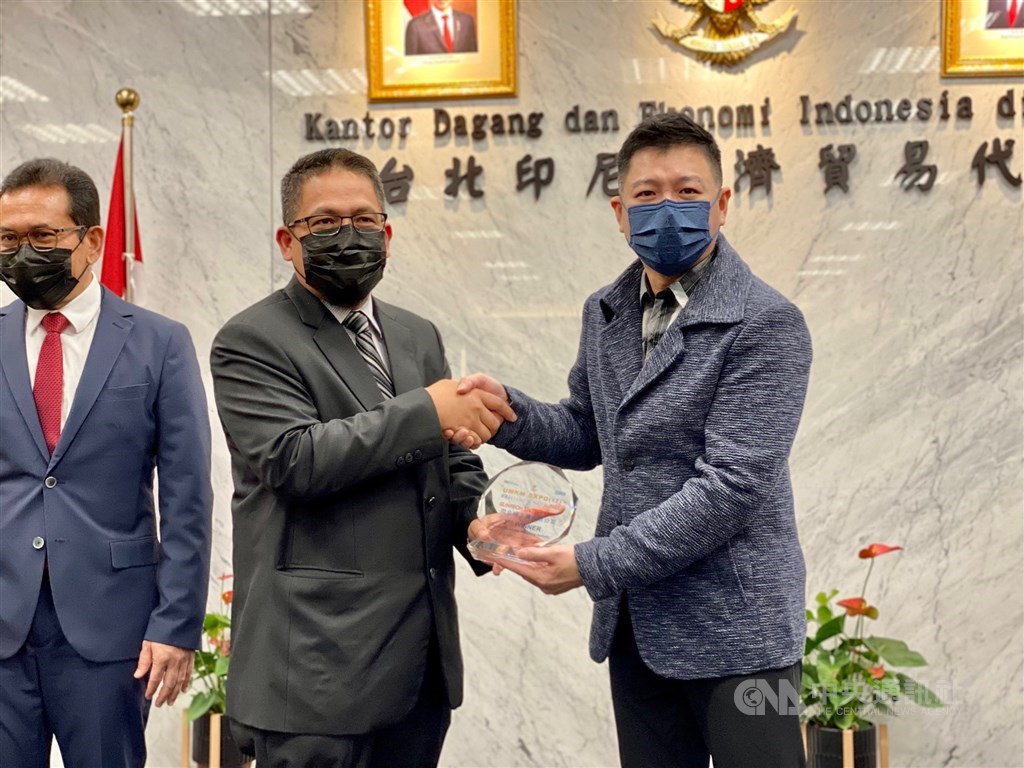 As his branch just recently opened, Endry hoped its foreign exchange license from Taiwan's central bank will be issued in February so it can began providing remittance and other financial services, he said.
Also at Wednesday's ceremony, BRI presented awards to organizations in Taiwan that participated in the bank's fully digital "UMKM EXPO(RT) BRILIANPRENEUR" event, held Dec. 9-16, 2021, that showcased 500 Indonesian MSMEs and held a variety of activities.
The IETO was awarded first place in the highest referral category, while Taiwan-based remittance and trading company Sunrich Enterprise was given third place for highest business matching activity.
Joy Simson, an Indonesian national and CEO of Sunrich Enterprise, told CNA his company has found Taiwanese partners for over 100 Indonesian products, mostly food items.