Dietary supplements from U.S. seized for excessive preservatives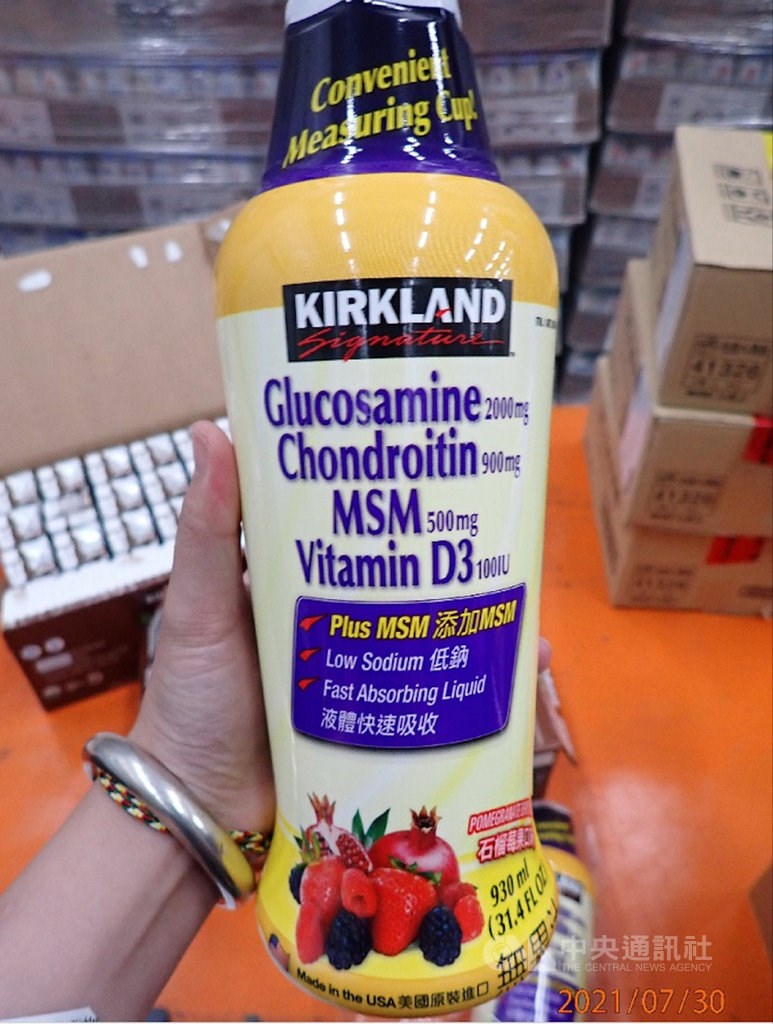 Taipei, Aug. 31 (CNA) A shipment of a dietary supplement imported from the United States was recently seized at Taiwan's border by the authorities after it was found to contain an excessive level of combined food preservatives, Taiwan's Food and Drug Administration (FDA) said Tuesday.
During an inspection on July 20, a consignment of 8,417.97 kilograms of Kirkland Signature liquid glucosamine and chondroitin was found to contain 0.5 mg/kg of Benzoic acid and 0.2 mg/kg of Sorbic acid, according to the FDA.
The level of the two preservatives did not exceed their respective maximum permissible level of 0.6 mg/kg and 0.5 mg/kg, FDA division chief Chen Ching-yu (陳慶裕) said.
However, when more than one type of preservative is used in the same product, the sum of those preservatives should also be considered, Chen said.
In the case of the U.S. dietary supplements, the level of each preservative found in the product relative to their respective permissible level reached a combined 1.23, which is higher than the permissible sum of 1.0, he added.
The dietary supplement, which was manufactured by RB Manufacturing LLC in the U.S. and imported by Costco Taiwan, was the first in nearly six months to fail an inspection at Taiwan's border, and it will either be returned to the country of origin or destroyed, the FDA said.
In addition, future imports of the product will be subject to more frequent inspections at an increased rate of 20-50 percent, Chen said. Taiwan's authorities are required by law to conduct random inspections on 2-10 percent of imported foods and related products arriving at its border.
The dietary supplement was one of the 15 products included in the FDA's weekly report on imported shipments seized for food safety violations.