Taiwan's China Airlines sees cold chain logistics business double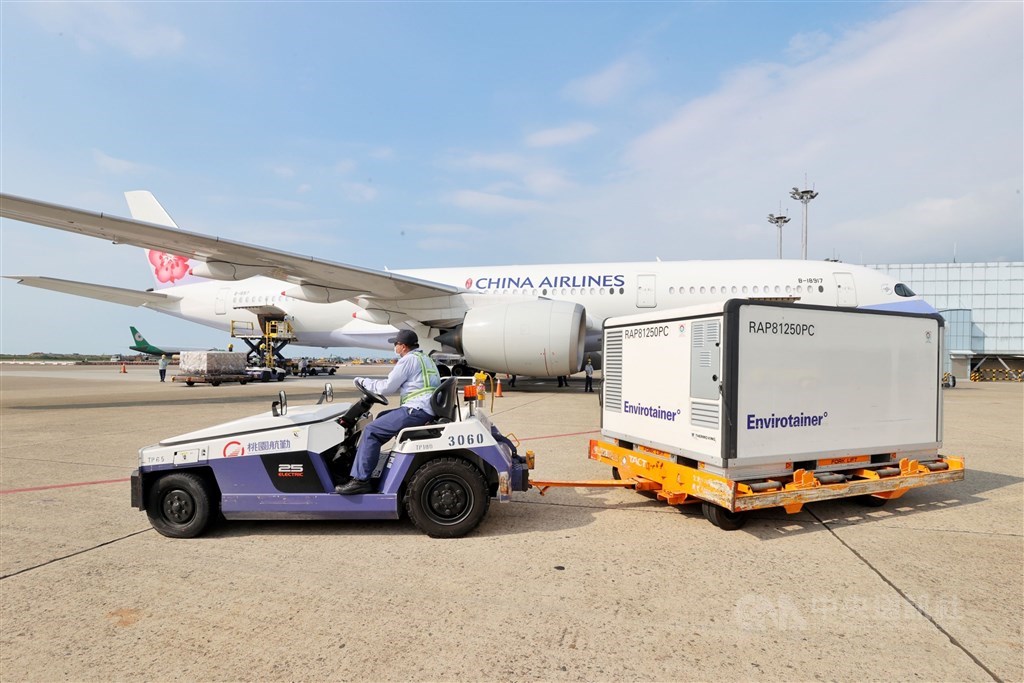 Taipei, Aug. 22 (CNA) Taiwan's flagship carrier China Airlines (CAL) has seen its cold chain logistics business double in size from last year thanks to growing global demand for cargo services, particularly with vaccine transshipments amid the COVID-19 pandemic.
The number of temperature-controlled containers transported by the carrier between January and July this year grew by 220 percent year-on-year, CAL said last week.
Much of the growth was due to COVID-19 vaccine transshipments, it said, citing recent missions to transport the Moderna and AstraZeneca vaccines to Taiwan from Luxembourg, Amsterdam (the Netherlands), Bangkok (Thailand) and Memphis (the United States).
The airline has also leveraged its extensive network to transship vaccines purchased by other countries to their final destinations via Taiwan, with a number of vaccine shipments already delivered to other Asian countries, the company said.
Also, according to International Air Transport Association statistics, CAL said, its cargo volumes continued to grow.
CAL climbed into the world's top five carriers by air cargo volume last year, carrying 1.55 million tonnes of cargo, an increase of 12.8 percent compared to that of 2019, the carrier said.
The company said it will continue to focus on its cargo business in the second half of the year as its outlook remains positive, given that the European, North American and Australian markets will soon enter their traditional peak season.
As Western countries begin easing their lockdown restrictions and introducing new economic stimulus plans, the demand-side is very favorable and the change from ground to air freight is still gathering momentum, CAL said.
The airline said particular emphasis will be placed on the demand for express freight, additional freighter services, and charter requirements.