CORONAVIRUS
/
Taiwan textile firm suspends production in Vietnam amid COVID-19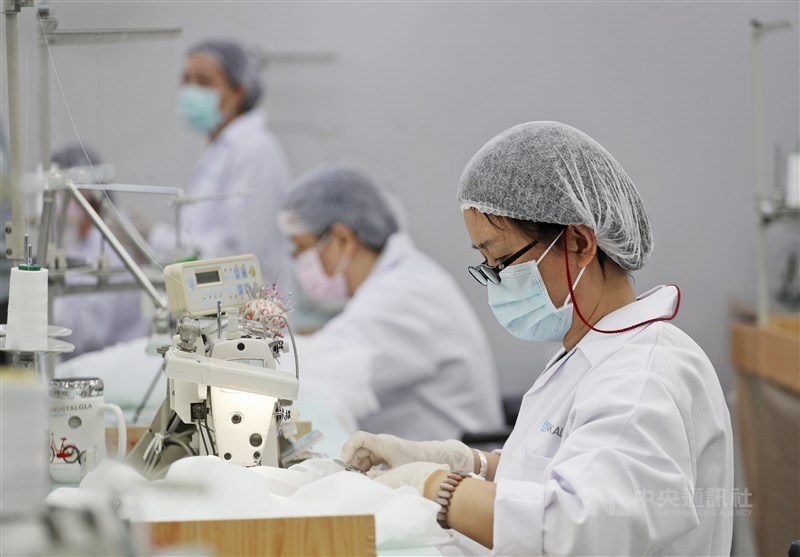 Taipei, July 15 (CNA) Eclat Textile Co., a Taiwan-based garment and fabric supplier, has suspended production at its plant in Vietnam after cases of COVID-19 infections were confirmed among its employees.
In an announcement posted on the Taiwan Stock Exchange, where Eclat shares are traded, the textile supplier said it has suspended production at its factory in Dong Nai province, southeastern Vietnam since Wednesday and the temporary halt in operations will continue into Saturday after the plant reported confirmed COVID-19 cases.
Eclat said the company found infections among its staff after following the guidance given by health authorities of Dong Nai to conduct screenings for its employees.
The company, however, did not release any details about the infections, including how many workers have been infected and their health conditions.
Due to the infections, Eclat said it has decided to suspend the production of the Dong Nai factory for four days, during which it will launch massive tests for the employees and disinfect the plant.
Eclat said it will tighten preventative measures to contain the spread of the virus in the plant and watch closely how the disease will develop in Vietnam, which is faced with an escalation in infections.
On Thursday, Vietnam reported 801 domestically-transmitted COVID-19 cases in 11 provinces, including 72 in Dong Nai, according to Vietnamese news outlet Vnexpress International.
According to statistics released by Johns Hopkins University's Coronavirus Resource Center, Vietnam has recorded 37,434 confirmed COVID-19 cases and 138 deaths as of Thursday.
Currently, Eclat runs 15 production sites in Vietnam, rolling out 12 million to 13 million garments a day and the suspended Dong Nai plant accounts for about 15 percent of its total production.
Eclat said the four day production suspension is unlikely to have an adverse impact on the company's operations, but it will likely adjust its production among its plants to meet market needs, based on the development of the COVID-19 outbreak in the country.
Meanwhile, Reuters reported that Pao Chen Corp., a Taiwanese footwear supplier to international brands such as Nikki and Adidas, has suspended production of a plant located in Ho Chi Minh City since Wednesday as requested by health authorities and the suspension will continue for 10 days.
Pouyuen Vietnam, a subsidiary of Pao Chen in Ho Chi Minh City, which is the largest employer in the city with 56,000 workers, failed to follow health authorities' request to arrange for its workers to sleep at the site to allow the business to keep running, Reuters cited the health ministry as reporting.
Despite the production suspension, shares of Eclat had risen 1.68 percent to NT$606.00 (US$21.64) and shares of Pao Chen had added 0.40 percent to reach NT$37.30 on the local main board as of 11:07 a.m. Thursday.
View All