Taiwan's export orders hit new high for May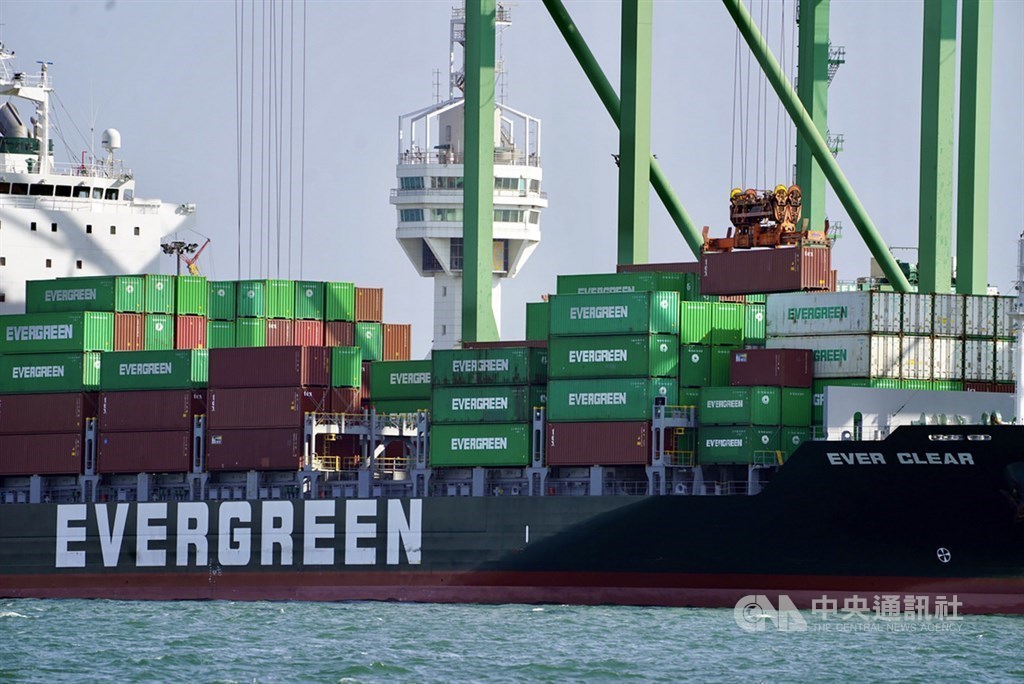 Taipei, June 21 (CNA) The value of export orders placed by foreign companies with Taiwanese businesses in May totaled NT$52.29 billion, the highest level on record for the month, the Ministry of Economic Affairs (MOEA) reported on Monday.
The figure also represented a 34.5 percent year-on-year increase and positive growth for 15 consecutive months, the MOEA said in a statement.
Most of the orders were for electronics products, the value of which rose 40.3 percent year on year to US$15.81 billion, while those for information/telecommunication products grew 4.2 percent on an annual basis to US$13.57 billion, MOEA data showed.
The value of export orders for these two major pillars of Taiwan's economy both set an all-time high for the month, MOEA said.
Huang Yu-ling (黃于玲), head of the MOEA's Department of Statistics, attributed the continuing growth to a high demand for 5G products and applications of new emerging technologies.
Amid bullish business opportunities arising from the work-from- home trend, demand for products of IC design, semiconductors, display cards, storage equipment and servers has been robust, Huang said.
At the same time, prices for notebook computers, large-sized panels and TV sets remained strong, with orders placed for optoelectronics items hitting US$2.58 billion, 41 percent higher compared with the same month a year earlier -- marking a rise for 12 months in a row.
With several major countries engaged in building infrastructure, demand for steel has soared, pushing up prices for raw materials.
May export orders for basic metals reached US$3.21 billion -- the highest level for the month, marking an annual jump of 95.3 percent, MOEA tallies indicated. The nearly 100 percent growth also reflected the largest increase since 1984.
Orders for machinery and plastic/rubber products meanwhile hit a new high for the month of May, totaling US$2.35 billion and US$2.7 billion, respectively, and reflecting an annual expansion of 55.1 percent and 80.7 percent, according to MOEA statistics.
The United States, Mainland China/Hong Kong, Europe and the Association of Southeast Asian Nations (ASEAN) were the top four buyers, each purchasing the highest amount of Taiwanese goods for the month of May, mainly electronics products, the MOEA said.
The U.S. placed orders worth US$15.29 billion, ahead of Mainland China and Hong Kong's US$14.22 billion, Europe's US$9.52 billion and the ASEAN's US$5.14 billion.
From January to May, Taiwan received export orders worth a total of US$256.19 billion -- a new high for the same period in history and an annual expansion of 41 percent, which marked the largest-ever increase for the five-month period in the past 100 years, the MOEA's tallies showed.
Looking ahead, the Department of Statistics said it expects Taiwan will receive an even higher value for export orders in June, ranging from US$52.5 billion to US$54 billion, resulting in an annual growth of between 28.1 percent and 31.7 percent.