TSMC shares end at new high on capex hike hopes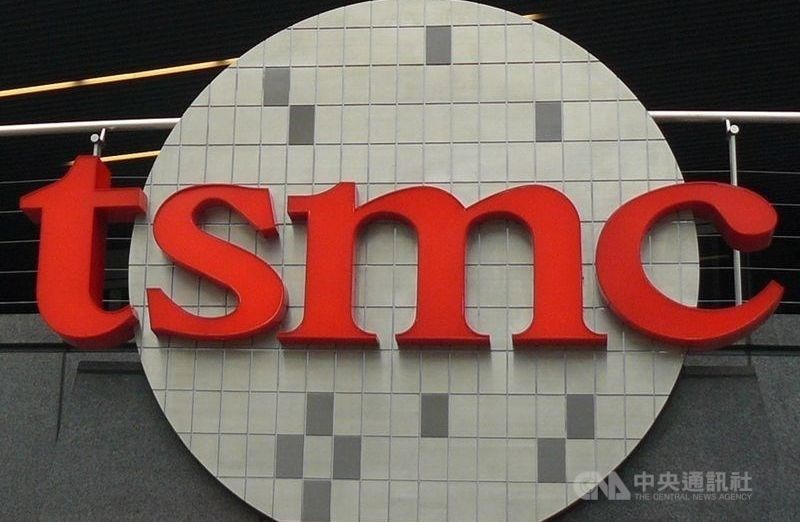 Taipei, Jan. 4 (CNA) Shares of contract chipmaker Taiwan Semiconductor Manufacturing Co. (TSMC) continued their momentum seen before the New Year holiday to close at a new high Monday on the back of market expectations that it will raise capital expenditure to more than US$20 billion for 2021, dealers said.
Due to its strong share price showing, TSMC's market capitalization also reached a new record high, making the stock a driver for the solid gains on the local main board, the dealers added.
TSMC, the most heavily weighted stock on the Taiwan Stock Exchange (TWSE), or Taiex, rose 1.13 percent to close at NT$536.00 (US$19.07), off an early high of NT$540.00.
Its market cap rose from NT$13.74 trillion seen on the last trading session of 2020 to hit a high of NT$13.90 trillion, while the Taiex rose 1.15 percent to end at a new closing high of 14,902.03.
TSMC shares attracted strong buying soon after the local equity market opened Monday as the market widely anticipated that the chipmaker will raise its capex to more than US$20 billion and even to US$22 billion in 2021, up from about US$17 billion in 2020.
A hike in capex by TSMC is aimed at injecting funds to expand its 5 nanometer process, the latest technology of which the chipmaker began commercial production in the second quarter of last year, and developing the more advanced 3nm process, which is scheduled to start mass production in 2022, the dealers said.
As TSMC has scheduled an investor conference for Jan. 14 to detail its earnings for the fourth quarter of last year and give guidance for the first quarter of this year, the current silent period has meant that the company has not responded to any inquiries from media and brokerages.
However, TSMC is expected to announce its capex budget for 2021 in the upcoming conference. An increase in capex indicates that a company is keen to invest more amid optimism toward its business outlook.
Analysts said that as TSMC has applied the sophisticated Extreme Ultraviolet (EUV) lithography technology to its development of the 5nm and 3nm processes, an EUV machine is expected to cost the company more than 100 million euros (US$123 million), adding that this expense is part of the reason behind the capex increase in 2021.
In addition, construction of a 5nm wafer plant in Arizona planned by TSMC is scheduled to start later this year, so it is no surprise that its capex will move higher accordingly.
In late December, Taiwan's Investment Commission approved TSMC's application to build the 12-inch wafer plant in Arizona for US$3.5 billion, the largest overseas investment by any Taiwanese company in eight years.