One injured in PCB factory fire in Taoyuan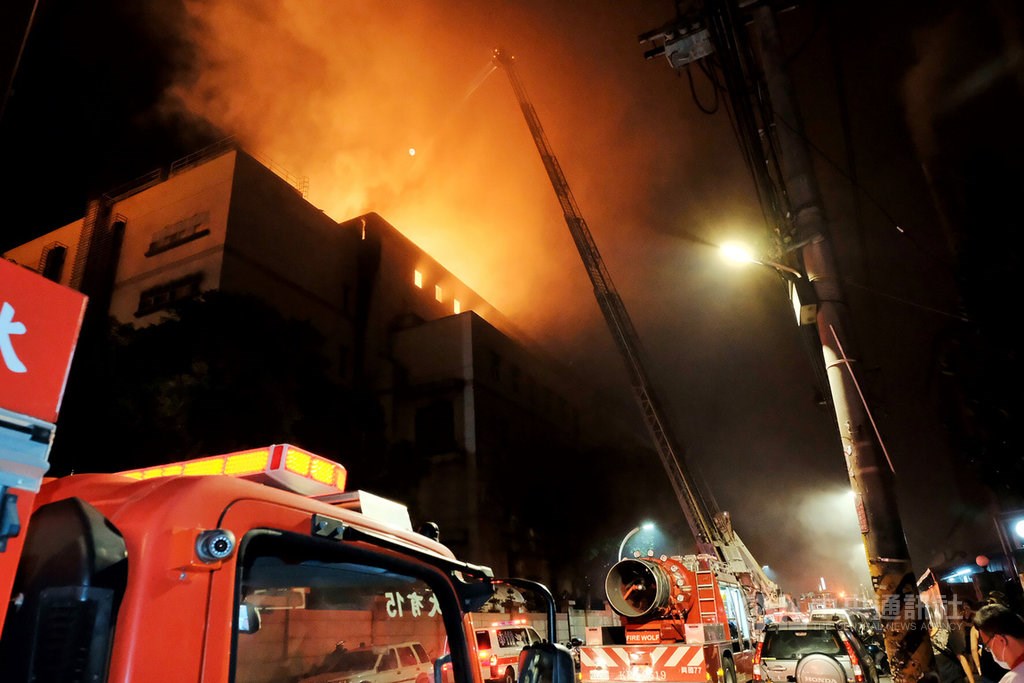 Taipei, Oct. 28 (CNA) A fire broke out Wednesday at a plant owned by printed circuit board (PCB) maker Unimicron Technology Corp. in Taoyuan's Guishan District, with one person suffering minor injuries and two rescued by firefighters.
Acting on an emergency call, Taoyuan City Fire Department sent 67 firefighters, 19 fire engines and three ambulances to the site to help battle the fire and support rescue efforts, according to firefighter squad chief Lai Chih-chung (賴志忠).
Two people who appeared unhurt and conscious were rescued from a first floor bathroom and taken to hospital for a checkup, while one other employee went to hospital on his own volition to be treated for smoke inhalation, Lai said.
Seven firefighters were also taken to hospital after chemicals with acidic properties splashed onto their skin causing an allergic reaction, but initial results indicate it is not serious, according to Lai.
Preliminary findings indicate the fire might have started in the central air-conditioner room on the first floor of the six-story factory, but the exact cause is still under investigation, Lai said.
The fire had been largely brought under control by 5:15 p.m., with about 2,000 workers evacuated, according to Lai.
Unimicron said it is still evaluating its losses from the incident, while market observers said the fire could disrupt the company's supply chains and prompt customers to shift orders to other suppliers.