Taiwan forecast to become top world market for semiconductor equipment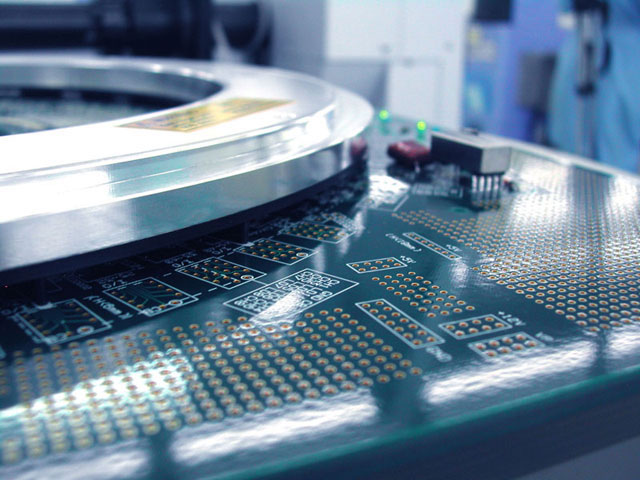 Taipei, July 11 (CNA) Taiwan is expected to overtake South Korea as the largest semiconductor equipment market, with estimated purchases of over US$12 billion this year, according to SEMI, a global industry association of semiconductor equipment and material suppliers.
Due to slow growth of the industry, global semiconductor equipment sales are likely to fall this year by an annual 18.4 percent to US$52.7 billion, SEMI said.
Only the Taiwanese and North American markets are expected to see growth, while those in South Korea, China, Japan and Europe may slide, the association said.
It forecast that the Taiwan market will grow 21.1 percent to US$12.31 billion this year, overtaking South Korea as the world's biggest buyer of semiconductor equipment and materials.
Meanwhile, a source within Taiwan Semiconductor Manufacturing Co., the world's largest contract chipmaker, said Thursday that the company's capital spending on new equipment is likely to remain at US$10 billion to US$11 billion this year.
Vanguard International Semiconductor Corp., another Taiwanese contract chip maker, will increase its spending to NT$11.7 billion (US$376.96 million) this year as it is expanding its production capacity with the acquisition of an 8-inch wafer fab in Singapore, according to its spokesman.
DRAM maker Winbond Electronics Inc.'s will also spend more on new equipment this year, with an annual increase of nearly 30 percent to around NT$21.5 billion, for the construction of a new factory in Kaohsiung, according to a company source.
SEMI has forecast that in 2020, the global semiconductor equipment market will grow by an annual 11.6 percent, largely on the back of higher spending by China on new projects.