Export orders fall for 7th straight month in May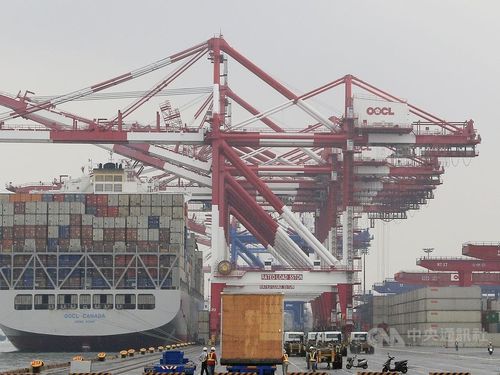 Taipei, June 20 (CNA) Export orders received by Taiwan-based companies fell for the seventh consecutive month in May due to the impact of trade friction between the United States and China on global economic growth, the Ministry of Economic Affairs (MOEA) said Thursday.
Export orders in May dropped 5.8 percent from a year earlier to US$38.72 billion, after a 3.7 percent year-on-year fall in March, according to data compiled by the MOEA.
On a month-on-month basis, the May figure was up 2.8 percent but after seasonal adjustments that represented a fall of 0.2 percent, the data indicates.
In the first five months of the year, export orders were down 6.9 percent from a year earlier to US$184.36 billion, the data showed.
Taiwan's exporters saw orders fall in May mainly due to ongoing U.S.-China trade tension which is creating uncertainty over global demand.
However, export orders received by Taiwanese firms are expected to increase in the second half of the year on the back of solid global demand during the peak season, although the imposition of higher tariffs by the U.S. on Chinese products could adversely impact consumer demand in the near future, according to the MOEA.