WTO 'developed' status to help Taiwan CPTPP push: vice minister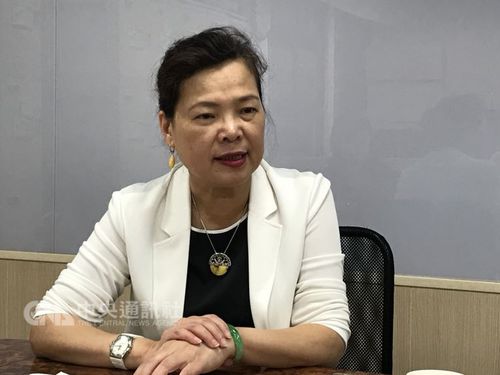 Taipei, Oct. 17 (CNA) Taiwan's recent pledge to self designate as a "developed economy" at the World Trade Organization (WTO) demonstrates the nation's commitment to connect to the wider world and could benefit its bid to join a new regional trade arrangement, Vice Minister of Economic Affairs Wang Mei-hua (王美花) said Wednesday.
Taiwan became a member of the WTO in 2002 under the name "Separate Customs Territory of Taiwan, Penghu, Kinmen and Matsu (Chinese Taipei)" and had been participating until recently as a "developing" economy.
The statement came in the wake of confusion in the Taiwanese media when the change in status was first mentioned by Dennis Shea, deputy U.S. Trade Representative and ambassador to the WTO, at a seminar in Washington last Friday.
It was confirmed on Sunday when Minister without Portfolio John Deng (鄧振中), head of the Office of Trade Negotiations, said Taiwan had agreed to change its WTO status from that of a "developing" member to "developed" member in future negotiations.
After discussions with all parties involved, Wang said the ministry decided in mid-September to make the change and announced its decision at a WTO conference held in Geneva that month.
However, no public statement to that effect was made in Taiwan and the local media was taken by surprise when the information was "made public" last Friday, scrambling for official confirmation from the Taiwan government.
Commenting on the decision, Wang explained that even though Taiwan first joined the WTO as a developing economy in 2002, it pledged upon entry to only make selective use of provisions that give special rights and allow more favorable treatment to "developing members."
The WTO adopts a "Principle of Self Selection," meaning WTO member governments are generally grouped as "developed members" or "developing members," according to their level of development, and it is up to each member to decide.
The WTO agreements contain special provisions that give developing member countries special rights and allow them more favorable treatment.
These special provisions include, for example, longer time periods to implement agreements and commitments, and measures to increase trade opportunities, according to the WTO website.
Wang said over the years Taiwan has made significant strides toward actively engaging in liberalization initiatives and becoming more open to international trade and integration with the global economy, and the latest decision should be seen in the same light, she added.
The minister said the decision will benefit Taiwan in terms of connecting to free trade economies around the globe and could help Taiwan join regional economic blocs, including the "Comprehensive Progressive Trans-Pacific Partnership" (CPTPP).
The CPTPP, which grew out of the Trans-Pacific Partnership after the U.S. walked away from the pact in January 2017, represents a market of 500 million people and accounts for 13.5 percent of global trade.
The 11 members -- Australia, Brunei, Canada, Chile, Japan, Malaysia, Mexico, New Zealand, Peru, Singapore and Vietnam -- signed the CPTPP in early March.