Working overseas still attractive to most Taiwanese: poll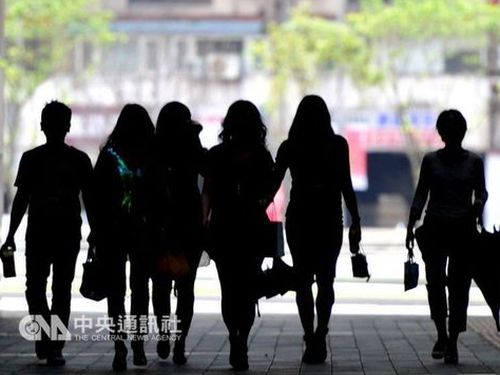 Taipei, March 19 (CNA) Nearly nine in 10 Taiwanese workers are either willing to work abroad or have overseas work experience, an online job bank poll has found, indicating an ongoing interest among Taiwanese to develop their careers outside of their home country.
Some 60.9 percent of 1,019 users of the online 1111 job bank surveyed said they wanted to land a job overseas, while 21.1 percent said they had previous overseas work experience and 7.5 percent were currently working outside Taiwan.
Only 10.5 percent of respondents said they were not considering finding a job in another country.
The main reason by far for the heavy interest in working abroad was that pay levels overseas are seen as being higher than they are in Taiwan, cited by 71.6 percent of those respondents who have worked, are working or want to work overseas.
The next two most commonly cited factors were the desire to gain overseas work experience (25.5 percent) and being bullish on the development of a particular overseas market (23.6 percent).
The most popular destination for those with experience abroad or wanting to work overseas was China, cited by 28 percent of respondents followed by Vietnam (11.9 percent), Singapore (9.3 percent) and the United States/Canada (7.9 percent).
Within that same group, 31.1 percent said measures recently unveiled by China to attract Taiwanese talent has raised their willingness to work there, while 24 percent said the incentives did not sway them and they still had no interest in finding a job in China, the survey found.
Another 44.7 percent said they were interested in working in China even before the incentives were announced, the survey found.
The incentives, unveiled by China's Taiwan Affairs Office on Feb. 28, grant Taiwanese investors and individuals the same treatment as their Chinese counterparts when they set up companies, tap into Chinese markets, seek jobs, or study in China.
China was cited as the most popular place to work because of the lack of language barriers, its geographic proximity to Taiwan, the cultural similarities across the Taiwan Strait, and respondents having a positive outlook on China's market, the job bank said.
Daniel Lee (李大華), head of 1111 job bank's career development and public relations division, said employers in Taiwan are facing increasing competition on talent from foreign competitors, making it even more urgent for them to figure out how to keep local talent at home.
The survey, conducted from March 1 to 16 had a confidence level of 95 percent and a margin of error of plus or minus 3.07 percentage points, the job bank said.