Anticipated starting salaries for new graduates NT$33,053: survey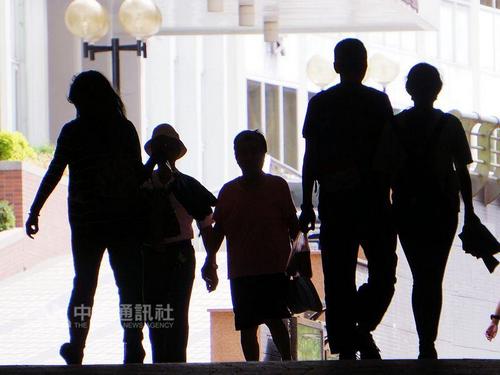 Taipei, March 2 (CNA) At a time of an improving job market in Taiwan, soon-to-be new graduates are expecting a roughly 2.4 percent increase in their average starting salaries from a year earlier, according to the results of a survey released Friday by the online 1111 job bank.
The survey found that first-time jobseekers aged 16 or older are anticipating NT$33,053 (US$1,128) in starting wages, up NT$788, or 2.44 percent, from a similar poll conducted by the job bank a year earlier.
The job bank said the higher anticipated pay came after the local jobless rate for January fell to 3.63 percent, the lowest level since May 2015, when it was 3.62 percent. It was also down 0.15 percentage points from a year earlier.
The local job market has improved as the local economy has been on the road to recovery. Last week, the Directorate General of Budget, Accounting and Statistics upgraded its forecast for Taiwan's 2018 gross domestic product growth to 2.42 percent, from an earlier estimate of 2.29 percent growth made in November.
In addition to a better economy, Daniel Lee (李大華), head of the 1111 job bank's career development and public relations division, said a decision made by the government to raise salaries by 3 percent for civil servants, teachers and military personnel from Jan. 1 also led to a higher wage expectation.
According to the survey, 41.7 percent of the respondents said they are expecting starting salaries to range between NT$25,000 and NT$30,000, and 34.7 percent said their anticipated salaries range between NT$30,000 and NT$40,000, while 17.6 percent were more upbeat, expecting more than NT$40,000.
The survey shows that 41.3 percent of those polled favor the information technology industry for their first jobs, 35.3 percent said they have set their sights on the service sector, and 29.9 percent said they want to work in the financial industry.
Judging from the results of the poll, Lee said the popularity of tech innovations such as mobile devices, cloud technology, the Internet of Things and artificial intelligence has been growing among job seekers, since these booming technologies are playing a bigger role in daily life and local economic growth.
According to the survey, 15 percent of the respondents said they expect they will successfully secure their first jobs even before graduation, while 52 percent said they expect to be able to find a job within three months of graduation.
On average, they expect to spend 3.6 months to find their first jobs, the poll results show.
The survey, conducted Feb. 12-March 1, collected 1,165 valid responses, the job bank said.