Electricity prices forecast to rise 10% in nuclear-free Taiwan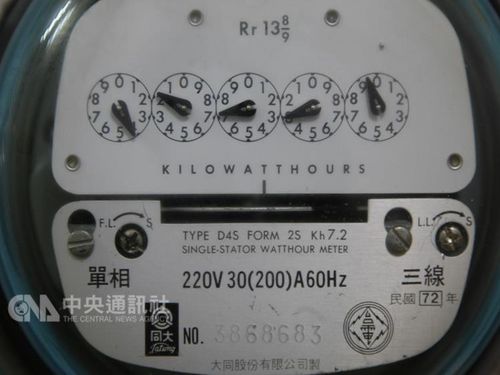 Taipei, May 27 (CNA) Electricity prices in Taiwan will increase by no more than 10 percent if the country phases out nuclear power by 2025, Economics Minister Lee Chih-kung (李世光) said Saturday, rejecting projections of a 40 percent hike.
President Tsai Ing-wen's (蔡英文) administration has set a goal of creating a nuclear-free homeland by 2025, while a law was amended this year to allow the supply of green energy directly to consumers and the restructuring of the state-owned Taiwan Power Company (Taipower).
In keeping with the government's goal of phasing out nuclear power, the Ministry of Economic Affairs in May released a plan for electricity generation in Taiwan, saying that by 2025, it should be 50 percent from natural gas, 30 percent from coal, and 20 percent from renewable energy sources.
In an interview with CNA, Lee said natural gas prices have dropped in recent years with the increase in shale gas production, while international trends have been showing a steady decline in the cost of renewable energy.
He said the claims made by an academic that electricity prices would rise 40 percent by 2025 "were wrong."
The major factor in electricity prices is the cost of fuel, Lee said.
If fuel prices remain steady, electricity prices will increase by no more than about 10 percent if the government's 2015 power generation plan succeeds, Lee predicted.
"If we analyze the costs carefully, we could take a comprehensive approach, from the cradle to the grave," he said.
Lee said that although the Electricity Act has been amended to facilitate the development of green energy, there is much work to be done, such as building Taiwan's green energy industry and addressing the problem of air pollution.
He said the government's investment in the green energy industry is expected to create many business opportunities and high demand for professionals.
"It would be a mistake" to let such an opportunity slip, Lee said.
(By Huang Li-yun and Christie Chen)ENDITEM/pc