Taiwan's 5,000th 7-Eleven convenience store opens for business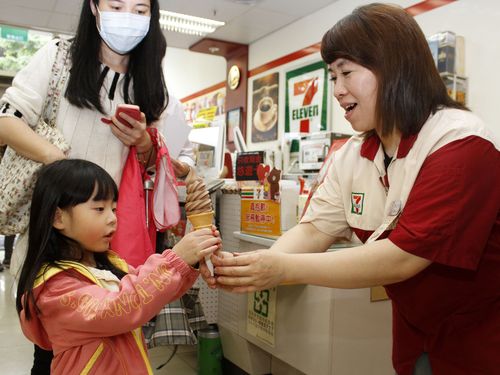 Taipei, July 11 (CNA) Taiwan's 5,000th 7-Eleven convenience store opened Friday in Kaohsiung in the southern part of the country, a feat that has been achieved in just 35 years.
Alex C. Lo, head of President Chain Store Corp., which operates the convenience store chain, noted that despite the fact some have said the number of convenience stores in Taiwan has reached saturation point, many more continue to spring up, with the total number currently surpassing 10,000.
The first 7-Eleven in Taiwan opened its doors in 1979.
"Even I myself wonder how many stores can open in Taiwan," Lo said, adding that people should not dwell on the numbers alone and that "there are many possibilities."
He said he might even consider placing outlets in prisons.
However, his next target -- making inroads into outlying Orchid Island, which has no convenience stores at present -- has met with some resistance.
Local grocers are concerned about their continued existence and have initiated a signature drive on Facebook to fight what they see as an imminent threat.
(By Maranda Hsu and Lilian Wu)ENDITEM/J