Finance minister describes tax reform plan as giving back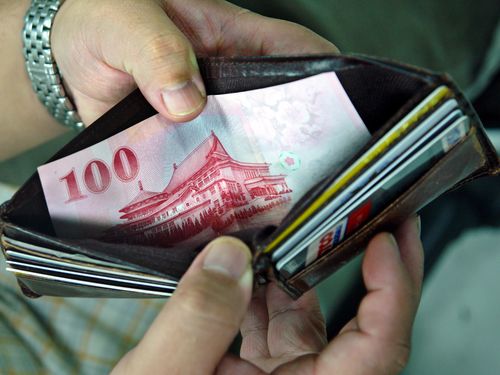 Taipei, Feb. 24 (CNA) Finance Minister Chang Sheng-ford described the concept behind the government's tax reform plan he outlined Monday as a "feedback tax," with the wealthy giving back to society and the government giving back to salaried workers and the disabled.
He said the plan would focus on narrowing the rich-poor divide by increasing the taxes paid by high-income earners and big financial institutions while increasing deductions for salaried workers and people with disabilities to ease their tax burdens.
Chang cited comments by two of Taiwan's most prominent entrepreneurs to back the idea.
Taiwan Semiconductor Manufacturing Co. Chairman Morris Chang said he "hoped taxes would be increased for high-income earners and cut for the poor," the finance minister said, while Hon Hai Group Chairman Terry Gou has said that "a rich man can be said to be a gentleman if he pays more taxes."
Based on the concept, the tax reform package includes the creation of a new individual income tax bracket with a marginal income tax rate of 45 percent for people reporting annual taxable income of over NT$10 million (US$329,446) a year.
Under the current tax code, the 40 percent rate bracket kicks in at a taxable income of more than NT$4.4 million.
The revision, if put through, is expected to affect around 9,500 people and generate an additional NT$9.9 billion in tax revenues.
In addition, the business tax for banking and insurance institutions will return to the previous 5 percent from the present 2 percent, which is expected to generate an additional NT$21 billion in tax revenues.
Also, the current tax credit afforded to individual shareholders receiving dividends would be cut by 50 percent and would generate more than NT$50 billion in tax revenues. All told, the increases will inject an additional NT$80 billion into national coffers.
At the same time, the ministry will give back to most taxpayers by raising the special deduction for salaries and wages and disabilities from the current NT$108,000 to NT$128,000 per person, benefiting 6.47 million salary earners and 515,000 people with disabilities.
Incentives will also be provided for small and medium-sized companies to hire more workers and for businesses to engage in research and development.
This will leave most people with higher after-tax incomes, representing a "salary increase" at a time when most workers have seen little salary growth, Chang said.
The finance minister estimated the cost of these givebacks at about NT$10 billion, leaving NT$70 billion to contribute to the government's budget deficit, which has reached NT$270 billion to NT$300 billion in recent years.
Other ways to cover the deficit this year, Chang said, would be to save NT$45 billion by restructuring spending, issue NT$120 billion in new debt, collect NT$30 billion on the sale of shares in publicly run enterprises, and earn NT$10 billion through the revitalization of assets.
Related stories:●Major companies not concerned by planned dividend tax credit cuts●Proposed tax hike on financial services draws mixed reviews●Finance ministry mulling big cut in tax credit on dividends●Talk of the Day -- Getting public finances in order