Kinmen Ocean Art Festival: Injecting new vitality into Kinmen through arts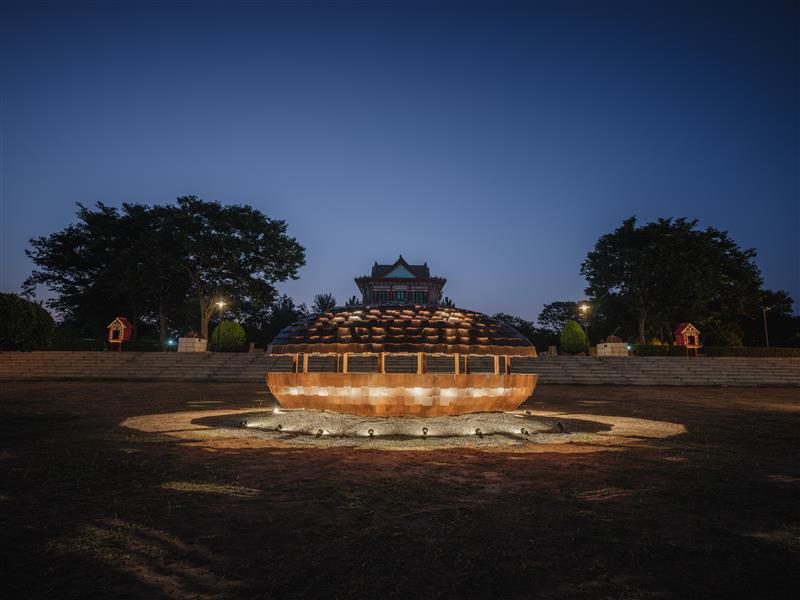 The 2021 edition of the Kinmen Ocean Art Festival was named as Silver Winner of the 2022 MUSE Design Awards. Competing on the international stage with outstanding design professionals, the 2021 Kinmen Ocean Art Festival has gone beyond the national level to showcase the charm of Kinmen and its transformation.
Since 2020, Kinmen County has organized two editions of the Ocean Art Festival, inviting artists from home and abroad to the Lieyu Township and Jinning Township. The event was not only well received by the people of the county and tourists, but it also gained popularity on social networking sites. To strengthen Kinmen County's cultural tourism resources and turn the art festival into a travel destination that tourists visit annually, the "Kinmen Ocean Art Festival" will be established as a significant brand of Kinmen celebrating local culture and arts.
The 2022 Kinmen Ocean Art Festival collaborated with the National Palace Museum, one of the top five museums in the world, and co-organized a large-scale art installation exhibition revolving around the theme of "Centennial City Kaleidoscopic Story," focusing on the local culture of Kinmen and the cultural relics of the museum. Based on the concept of incorporating art into a retail space, a "Miniature Art Exhibition" is also held, in which artists and local merchants work together to enhance the cultural creativity of Kinmen.
Additionally, the Kinmen Life Festival in October allowed visitors to learn more about the history and culture of Kinmen through a multi-sensory tour in the main exhibition area at Wujiang Academy, along with 12 sub-exhibitions in the Houpu district. During the festival, there will also be multi-lingual guided tours, bicycle tours, cultural bazaars, as well as art and cultural performances, making October a month filled with a range of arts and cultural experiences. This allows visitors to understand the long history of Kinmen and also discover and experience the life of Kinmen. (Credit: Kinmen County Government)