CORONAVIRUS
/
Taiwan reports 11 new COVID-19 cases, zero deaths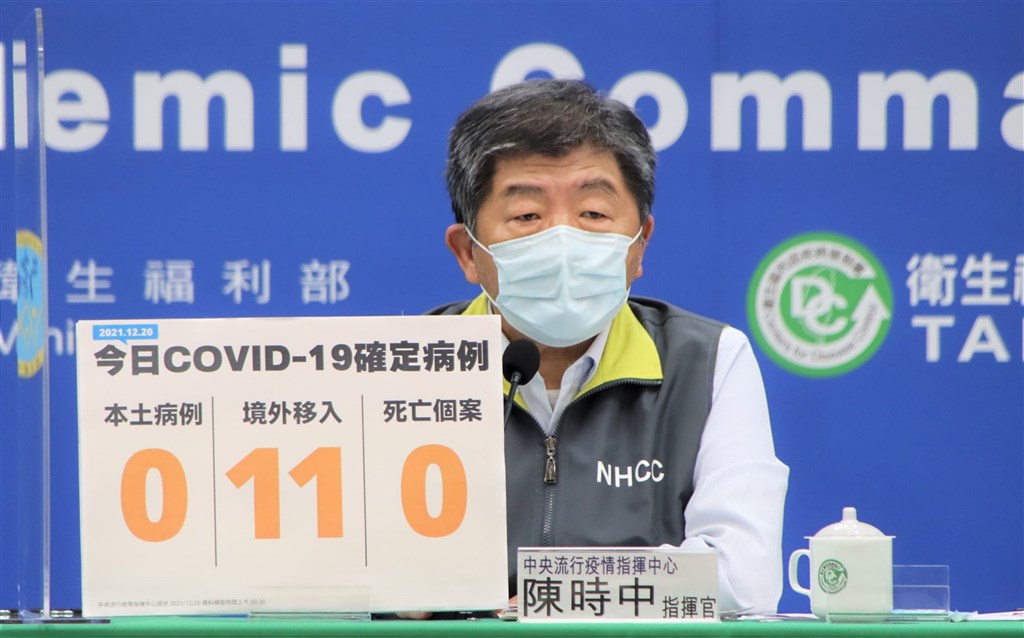 Taipei, Dec. 20 (CNA) Taiwan on Monday reported 11 new cases of COVID-19, all contracted overseas, and no new deaths from the disease, according to the Central Epidemic Command Center (CECC).
The new cases were 10 Taiwanese and one foreign national, who traveled recently to Taiwan from Italy, the United States, Germany, France, Brazil, Vietnam, and the Philippines. They tested positive for COVID-19 either upon entry or during quarantine, the CECC said.
To date, Taiwan has confirmed a total of 16,816 COVID-19 cases since the pandemic began in early 2020, of which 14,435 are domestic infections reported since May 15, 2021, when the country first recorded more than 100 cases in a single day.
Daily domestic case numbers have fallen to mostly single digits or zero since Aug. 15. Nine such cases have been reported in December so far, including seven linked to cluster infections at quarantine hotels in Taipei and Taoyuan, CECC data shows.
With no new deaths reported Monday, the number of confirmed COVID-19 deaths in the country remains at 850, with all but 12 recorded since May 15. Taiwan last reported a COVID-19 related death on Dec. 19, according to the CECC.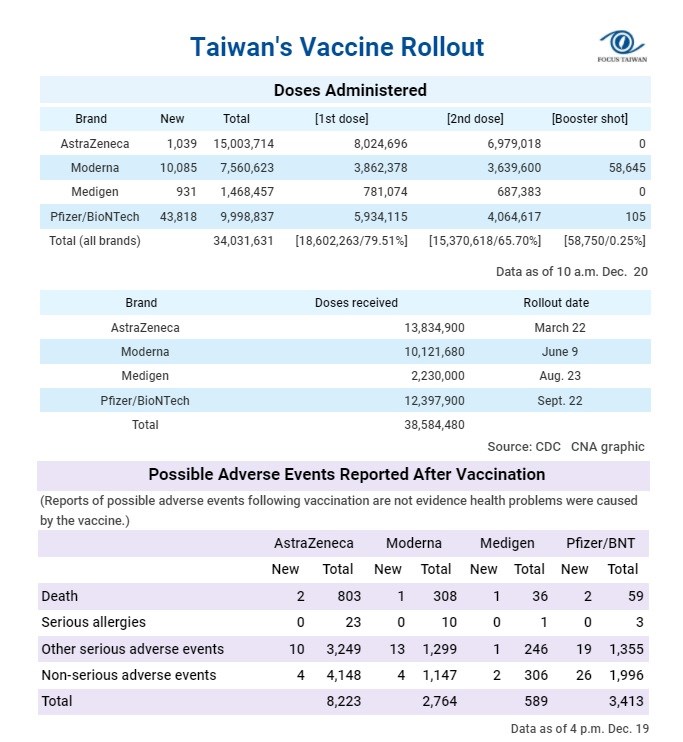 View All